OM and the Trinities
Continuamos con la serie de artículos de profundización en el OM que ya iniciamos hace dos semanas. De la mano del Centro de Yoga Sivananda de Madrid nos introducimos en su grandeza, siguiendo la reflexión y la palabra de Swami Sivananda.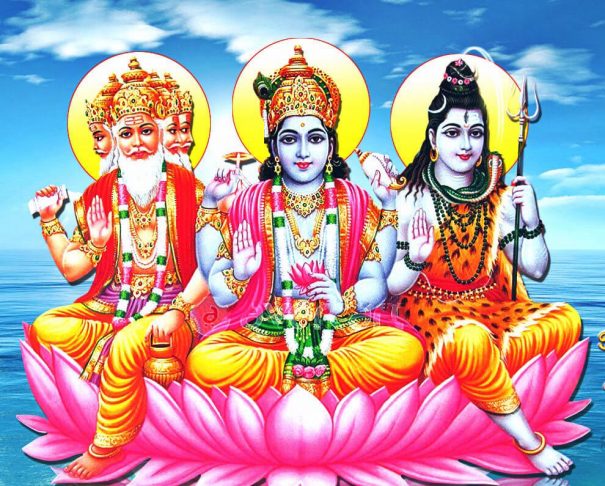 OM representa todas las trinidades.
OM es el todo. Es tu verdadero nombre.
OM cubre las tres experiencias de la persona.
OM permanece en todos los mundos fenoménicos.
A partir de OM se ha producido este universo sensorial.
El mundo existe en OM y se disuelve en OM.
The three planes
La A representa el plano físico.
La U representa el plano mental y los planos astrales, el mundo de los espíritus y todos los cielos.
La M representa el estado de sueño profundo, todo cuanto se desconoce incluso en el estado de vigilia y cuanto se halla más allá del intelecto.
OM representa, pues, todo.
Es la base de tu vida, de tus pensamientos y de tu inteligencia.
Todo tipo de trinidad está representado por OM:
Brahma, creación, Vishnu, preservación y Shiva, destrucción.
Pasado, presente y futuro,
Nacimiento, Vida y Muerte.
Vigilia, ensoñamiento y sueño profundo.
El ser, el no ser y el devenir.
Todo terceto se representa por OM:
Saraswati, Lakshmi y Durga.
Padre, Hijo y Espíritu Santo.
Las condiciones de la naturaleza: Rayas, acción; sattwa, pureza y tamas, densidad.
Cuerpo, Mente y alma.
Sat/Existencia, Chit/Conocimiento, Ananda/Bienaventuranza
Omnisciencia, Omnipotencia y Omnipresencia.
Grosero, Sutil y Causal.
AUM
La A es Brahman,
la M es Maya,
la U representa la interacción entre ambos.
OM representa también la Tat Tuam Asi Mahavakya, declaraciones vedánticas tradicionales.
La A es el Jiva,
the M is Ishwara and
la U las conecta a ambas,
mostrando la identidad del Jiva y de Ishwara o Brahman.
Let's meditate on OM
OM es muy importante.
Se debe cantar en alta voz.
Se debe repetir mentalmente pensando en su significado y Bhava, devoción.
Meditemos en OM cada día.
Information provided by the Sivananda Vedanta international Yoga Center

www.sivananda.es / T 913 615 150

On Facebook centro.yoga.sivananda.madrid
En Twitter @yoga_sivananda
Instagram @sivanandamadrid