Empieza los fines de semana del 2019 con buen pie
Retomamos las sugerencias de actividades de yoga para el fin de semana. Elige la que más te resulte atractiva y apúntate. Empezar el curso con ganas y con buen pie es importante, y los fines se semana hay buenas oportunidades para apoyarte en tu práctica, ¡no las dejes pasar!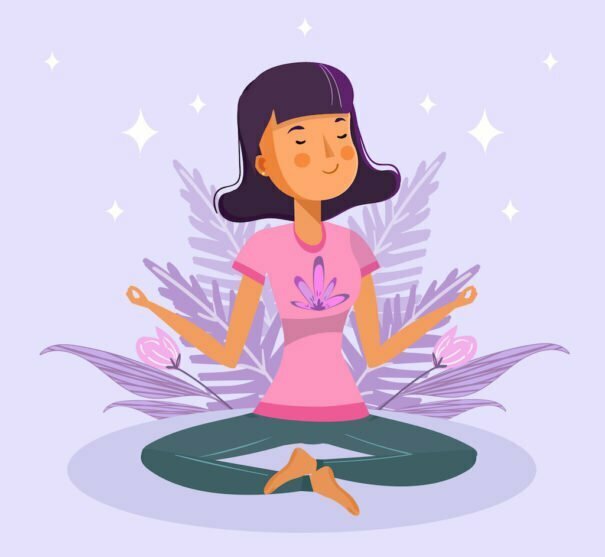 Viernes 18 de enero
Retiro infinito: Que solo el amor quede en pie
18 al 20 de enero. Con este retiro el foco de atención recae sobre el propio foco de atención, dándonos cuenta de que es nuestra mirada la encargada de colocar prendas sobre el amor primigenio y que dicha mirada, engendrada por el miedo, nos impide sentir que pase lo que pase nunca dejaremos de ser amados. Al atender sin cortapisas al miedo, nos entregamos a él; permitimos que este desaparezca y le concedemos la libertad, como a un esclavo.
Where: Garganta La Olla, La Vera, Cáceres
More information: https://yogayconocimiento.com/
Give color to the emotions and develop the creativity
18 al 20 de enero. Aprenderemos a observar las emociones para gestionarlas mejor y para disolver las tensiones y los conflictos que puedan surgir en la clase. De esta forma, mejoraremos el clima de relación y de convivencia. La relajación, la respiración y la calma que aportan algunas técnicas específicas de yoga estimulan la imaginación y la creatividad. 2019
Where: Associació Equilibri Vital C/ Josep Estivill, núm 30, 1r 4a, 08027 Barcelona
More information: https://rye-yoga-educacion.es/
Start training teachers yoga adapted for people with disabilities
En este curso aprenderás el "Método Arunai®", cómo adaptar el yoga a las características y ritmos propios de cada practicante y de qué manera impartir una clase para personas que van en silla de ruedas, tienen un cuerpo extraordinario o viven con alguna patología..
El curso está dirigido tanto a profesionales de la rama social y/o sanitaria que tengan experiencia en yoga como a profesores de yoga que deseen adaptar la práctica. En el primer caso este curso te enseñará a usar las herramientas que nos brinda esta disciplina en tu labor diaria y de que manera trabajar con el cuerpo y la mente para inducir a estados de relajación y bienestar. En el segundo caso puede abrirte nuevos campos profesionales y ampliar tu abanico de recursos como profesor/a.
Price: 260 €
It organizes: Arunai yoga and diversity
Address: Ven al fisio, C/ Benarabe 7. Castellon
Contact: T 610 078 663 / info@arunaiyoga.com
More information: http://arunaiyoga.com/
Sábado 19 de enero
A space for calm
Cada mes dedicaremos un poco más de dos horas a cultivar la calma y el silencio interior. Desarrollaremos movimientos conscientes, respiración, introspección y meditación para potenciar la serenidad física y mental. Darnos este espacio es una herramienta esencial que nos permite mantener o reconectar con nosotros mismos, nuestros valores y con aquello que realmente nos importa. Dedicar tiempo a simplemente estar, sentir y compartir nutre nuestro equilibrio interior.
It teaches: Elizabeth Ward
Próximos encuentros: Sábado 19 de enero de 11.00 a 13.00 Domingo 10 de febrero de 11.00 a 13.00
Price: €15
Contact: 647 51 22 78 T
Where: Centro de Yoga Patanjali C/ Av Menéndez Pelayo, 18 1º dcha. Madrid
More information: http://www.yogaanandamaya.com/contacto/
Gong bath at Diwali Yoga
Déjate envolver por la profundas vibraciones de los Gongs. Un Baño de Gong es una experiencia única, que no requiere de ninguna concentración especial. Cerrando los ojos y tumbándote sobre una esterilla será suficiente para que la vibración penetre en cada célula de tu ser.
Where: Diwali, Avda. del Manzanares 58. Madrid
Contact: gong@gongsamadhi.com / T 627 222 778
More information: https://gongsamadhi.es/
Domingo 20 de enero
Vegetarian Ayurvedic cooking workshop
El objetivo de este taller es el conocimiento práctico de la nutrición Ayurveda a través de un curso de cocina con elementos básicos de teoría y práctica sobre uso de especias, hierbas, infusiones, alimentos y combinaciones alimentarias propias a la ciencia Ayurveda o ciencia de la vida. Aprenderás cómo usar esta ciencia milenaria en tu día día teniendo en cuenta tu biotipo y las estaciones del año. Se enseña cocina de tipo vegetariana y totalmente sin gluten.
Where: Nicasio Gallego 22 bajo derecha. Madrid
Contact: arnaud.hos@gmail.com / T 603 618 736
More information: http://web.centrochambery.com/