Discussions / why does Yoga?
A veces leemos en los medios de comunicación descripciones bastante deficientes sobre los beneficios del yoga, sin referencias a su porqué. No creemos que al yoga le favorezcan estas simplificaciones que le hacen parecer como algo medio mágico, medio místico. Os animamos desde aquí a escribirnos y a aportar vuestros conocimientos del tema.
Pepa Castro writes.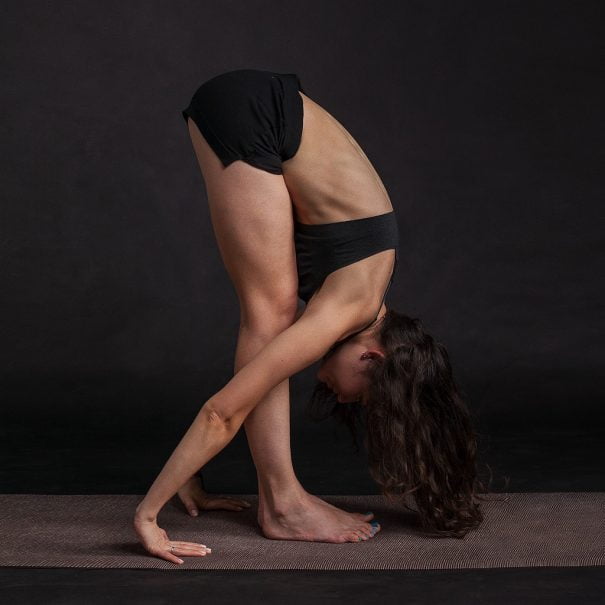 Hace poco me entrevistaron para la revista de los supermercados Día acerca de una serie de aspectos sobre el yoga. Os comparto algunas de mis respuestas, a la vez que os animo, a todos los lectores de YogaenRed, to send us your contributions on this topic: Why does yoga? But I launched another added challenge: How explicaríais it someone you barely know anything about yoga?
This is what I replied, trying to use language that understands it all not only advanced and the world.
The goal of yoga
Yoga was born as a way of meeting with oneself, with our it be real. A road of hard work serving the body, in a first stage, to induce a State of serenity, balance and purification of the mind that allows us to reach the knowledge of what is our true nature.
The great "find" of the Indian Yogis of millennia ago was discovering that via Psychophysics (respiratory practices, movements, purification, energy and concentration...) which facilitates access to the transcendent that dwells within us.
Otra forma de decirlo más cercana a nuestra cultura sería: el objetivo del yoga es encontrar en uno mismo la respuesta a la eterna búsqueda del ser humano: quién soy y cuál es el sentido de mi vida. En ese largo camino de autoconocimiento que propone el yoga se van recogiendo frutos desde el principio, como son la mejora de la salud general, del estado de ánimo, del estrés, etc.
El papel que juega la meditación en la práctica del yoga
It is fundamental; in fact, the famous asanas were created to facilitate access to the physical and mental stillness that requires the State of meditation. But the truth is that what is taught in most of the serious yoga schools is 90 per cent of hatha yoga and 10 per cent of meditation (due to the demand that has more impact on the physical). However, it is evident that the practice of meditating sitting in silence is essential at an "Advanced" stage of yoga as a way of self-knowledge.
The continued and persistent practice of meditation allows you to stop or transcend thinking and access to a State of assimilation and special awareness that "reveals" answers to those eternal questions that we mentioned earlier.
The main benefits of practicing yoga
The practice of yoga is very grateful, in the sense that is usually begin to notice benefits soon after begin to practice it regularly.
These psychophysical benefits could be summarized into three very general:
Recovery, balance and improving the functionality of the whole organism, from bones, muscles, systems and organs, which translates into better health and better way to physics.
Greater sense of emotional well-being, more resistance and energy to face challenges, more inner peace, better sleep, more general cognitive functions performance, greater emotional balance.

Liberación de condicionamientos, afloración de sentimientos de amor, gratitud, sabiduría, armonía y plenitud.
Among the most obvious causes that would explain these beneficial effects include:
The body becomes more flexible and resistant due to deep and maintained stretches.
The whole body receives more oxygen and energy flow.
Each posture is designed to produce an effective massage in depth of specific organs and systems.
Attention and concentration on the posture training connects us intimately with your own body and awakens the sensitivity to listen to it and understand it.
The practice of conscious breathing is a true panacea to harmonize body and mind and to balance the nervous system.
The human body is crossed by energies that yoga has been well studied. The harmonization of those energy flows and the rectification of its excesses and deficiencies restores overall health.
Habits improve naturally, starting with the diet.
The internalization and deep concentration that entails the practice is a real antidote to sprawl and alienation.

Los valores éticos que el yoga promueve (sin adoctrinar) son una referencia válida para cualquier ser humano.
Send us your contributions to this topic

Estamos escuchándote. Escríbenos a pepacastro@yogaenred.com