Master Class: Vinyasa Flow Yoga and meditation of the compassion
Vinyasa Flow Yoga is a unique style of yoga, fluid and dynamic. Friday, December 27 Marta Martínez offers a Master Class at the headquarters of Goya of the international school of Yoga.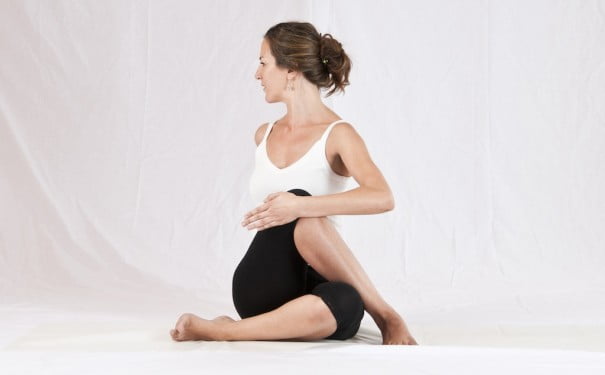 The Vinyasa Flow Yoga It provides valuable tools to learn and integrate the 8 steps to yoga proposes to achieve well-being, health and inner peace. Patanjali left us this ancient legacy, which is still applied today (maybe less than it should it) in teaching and practice of yoga.
The first two steps)1st, Yama) and)2nd, Niyama) it depends of each one to learn them and integrate them, ethics and values that teaches the practice of Hatha Yoga.
Vinyasa Flow Yoga takes consciousness specifically the movement and stillness of the body in postures)3rd step, Asana), driving the breath, synchronized with the movement)step 4, Pranayama).
Integrates and gives understanding to the bandhas (adjustment and control energy) to Ujjayi breathing it easier, generating internal heat, purifying our body and eliminate toxins.
These tools bring us fully into a "special" State where the senses are absorbed, carried inward)5 step, Pratyahara).
This step will help us link and entering a deep state of concentration)step 6, Dhyana), which sustained opens us the door to that State wanted, longed, distant and close to you, meditation)step 7, Dharana).
Perhaps we can thus discover the benefits of our interior, our being,)step 8, Shamadi) focused, on this occasion, towards the Compassion meditation.
Compassion is the value of the unselfish love that love towards you grows and is experienced in life that surrounds us. This is the meditative Master Class proposal.
Where: International School of Yoga. Goya headquarters. Calle Hermosilla 102 bajo derecha, Madrid
When: Friday, December 27, 18:00 to 20:30
Price: €25 / €20 training and students Goya
Information and reservations: T 639 228 874, email: goya@escueladeyoga.com
Expert: Marta Martínez

Professor of Hatha Yoga and meditation
A degree in sociology. Universidad Complutense de Madrid. Master's degree in anthropology. Universidad Católica de Lobaina, Belgium.
Teacher of Hatha Yoga, entitled by the international school of Yoga. Certified by Yoga Alliance, the European Yoga
Federation and the Spanish Federation of Yoga professional. (500 hours).
Specialization course in techniques of meditation, by the international school of Yoga.
Teacher of Yoga for children and family Yoga, called Rainbow Kids Yoga.
Master in Ushui, Reiki, Karuna Reiki, Tibetan. Magnified Reiki. (Level III)
12 years experience in Yoga and meditation through different techniques and styles, Hatha Yoga, Iyengar, Vinyasa Yoga, Yoga Nidra, Meditacion Vipassana, Qi Gong meditation.
Creator of Social Yoga. Session of Yoga, which generates harmony and sense of unity with others. Creation and
methodology.
Training in anatomy in motion, for hip, knee and ankle movement. Blandine Calais-Germain method.