5 Yoga pedagogy: The phases of a series or a dinner with friends
Learn yoga is, or should be, a vital learning. We do yoga not just for making us more flexible or calm the mind, but to live better and more harmony. If yoga contains wisdom, which has distilled throughout history by many scholars, it will be that it is appropriate to apply it to our lives in countless situations. Find in yoga, very likely, precious pearls of comprehension to understand our actions, our relationships or our work.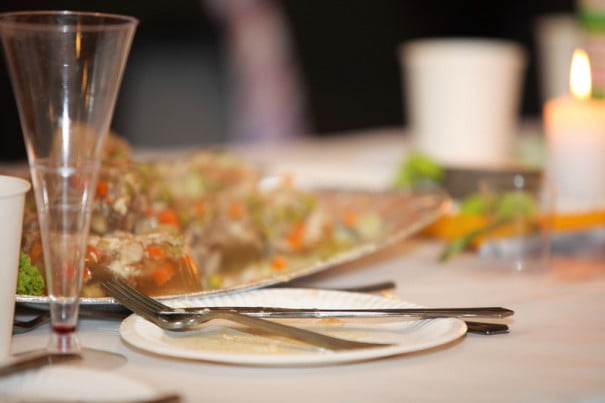 We should, therefore, go Yoga to life to enrich it and, why not, Yoga life to check its depth. At the moment we do first thing: apply the structure of a series of yoga to our life.
If we do yoga in a clever way, we'll do it taking into account our reality, our time, our tensions; i.e., do yoga with a objective: improve our health in some degree, or expand our consciousness.
But it turns out that this objective requires a certain approach, a progression to achieve it in the most appropriate way. Take a box at the top of the Cabinet requires a ladder (a means), because avoids us jumping unsuccessfully. Often achieve these objectives brings benefits mostly but also, unavoidably, undesirable effects that must be corrected, equally intelligent. Hopefully dropping no one stair.
Remember, then, that in a yoga session have Vinyasa Krama or progression, the core or objective and Pratikriyasana or compensation (we could understand the contrapostura as an element within this compensation that sometimes requires a series of postures).
It is true that these three main parties could clarify or expand. It would be nice have a warmup to the progression, or a preparation after compensation to access the meditative posture as the culmination of the series.
But let's get to the everyday. We propose a "series" that is called: dinner with friends. The main Act of this series is clearly the dinner but it is also clear that the ultimate goal is not food but the friendship. What we want with this "serie-cena" is to create moments of pleasant company, desire to share, to know each other, etc. The entire environment, dinner background music, candles make escort, Protocol which favours that friendship to shine in those moments with more splendor. But, of course, to reach that sweet the table point, when the senses are satisfied and Queen calm, must have come a long way. See it.
A long way going brewing Essentials
The "series" doesn't start picking up the shopping cart and going to the market more or less to the adventure. Probably the beginning of everything is a thought, a nostalgia, a comment, and a call to agree on the appointment. There is a time to stop, for reflection before making the purchase list, because the dinner will have to adapt to the reality, to our time; in other words, a a here and now. It will be not a lunch and a dinner, not summer and autumn, we have mostly not Nordic and Mediterranean products. We know briefly tastes from our friends, also ours. We will even consider our pockets, we will buy a good wine but not a reserve of brand, for example.
We will consider our culinary skills, and perhaps, we dare not with an exotic dish that we've never cooked. But not we complicate; in fact all we do this quite intuitively collating many possibilities and many data unintentionally.
"Once we have made the purchase and products we already have in the kitchen, give us account that requires a"warming in the serie-cena", and is the cleanliness and order of the House. It will be the first impression that our guests will be the friendly atmosphere that welcomes us. In a series of yoga that warming may be joint, muscle or respiratory prepares us or puts us on availability lead us towards our goal with the greatest potential.
So already we are in the kitchen preparing dinner on our frying pans but also with our clocks, because each dish must be prepared in time to make it happens not cooking but nor is cold to the table. The preparation of dishes (art) is, loop the loop, a series in another series the same way more than a series of yoga with your core can accommodate other minor objectives that contribute to the global series.
We're nearing the target, dish after dish, we went from the trivial and anecdotal at the meeting to a greater depth and intimacy. Nothing in a series should be superfluous; small positions, dynamic exercises, directed the series to higher dimensions.
All we imagine that Desktop and those moments where he does not have the time. The dessert and the licorcito (for conventional images) put sweetness to that moment. We would say that the objective has been fulfilled satisfactorily, but our friends do not disappear at a stroke. It is then when comes the third part of this culinary series. It must be closed, and this, as we all know is not easy.
This so well understand in yoga. Proposes a series of Yoga to relax and calm the mind, for example, and there comes a time of its practice that actually has relaxed and has managed to quiet their minds twitched for all-day events. Now, one can not staying permanently in the posture of the dead nor position on the head. We must undo should compensate, above all we must return to the reality of our reality, and redundant.
En la cena hay un momento (sutil) que pasamos del no-tiempo a la urgencia del tiempo. Uno mira de reojo el reloj y, al comprobar que son la una y media de la madrugada y que a la mañana siguiente el despertador sonará cruelmente, traga saliva. Pero uno no debe desesperar. Hay muchos hilos sueltos en la conversación que hay que ir atando. Hay dimensiones trascendentes que hay que bajarlas a tierra, hay que volver a contar con los imponderables. Habría que preguntarle a los novelistas sobre lo difícil que es acabar una novela o a los amantes lo dramático que es concluir una relación.
Y la cena acaba, y los amigos se van, pero la serie-cena todavía no ha acabado. Hay que recoger la mesa, habrá que fregar los platos (aunque sea al día siguiente), tendremos que volver al orden habitual de la casa. Seguramente habrá necesidad de comentar la cena, el encuentro, de sacar alguna reflexión sobre nuestros amigos, sobre nuestra relación con ellos. En realidad algo que nació de un impulso vuelve a recogerse en un sentimiento fraguado por el encuentro.
El círculo se cierra entonces. De lo esencial volvemos a lo esencial aunque pasando por un despliegue de actos, algunos de ellos ritualizados. En el yoga debemos tener claro que una serie de posturas es un método que debe apuntar a lo esencial: lto progressive achievement of that feeling of Union.
Who is

Julian Peragón, Arjuna, Trainer of teachers, directs the Yoga synthesis school in Barcelona.

Soon will offer two interesting encounters: meditation synthesis and formation of Yoga in a Chair: see http://www.yogaiabcn.org/ca/tallers/