Vegetarianism is a long term investment
Around one billion people in the world are vegetarians or vegans. The meat consumption in Europe is declining steadily. For example, in Germany, each person ate 1.5 pounds less than the previous year. Also another interesting concept is being introduced: "part-time vegetarianism", or avoid eating meat three or more days a week. By Koncha pines-Pey for space MIMIND.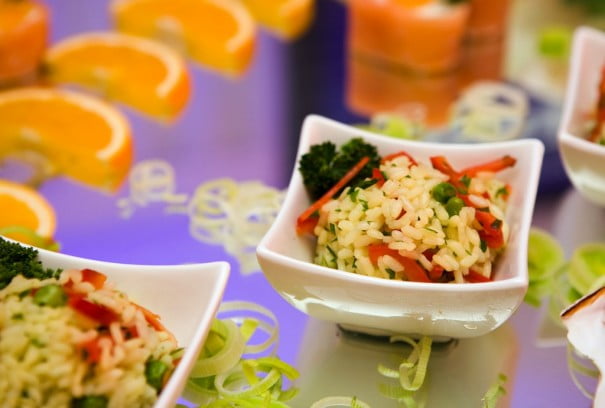 It seems that there are around one billion people in the world who are vegetarians or vegans. The British Vegetarian Society reports that each week 5,000 new people become vegetarian in Britain. In Germany the figure is equivalent to 4,000 people on a total of 7 million of vegetarians.
Germany is the European country which has the highest number of vegetarians. Italy follows with 5.7 million people; in France 1.3 million. But in India, the birthplace of vegetarianism, the figure is around 300 million people, approximately 30% of the population.
The meat consumption in Europe is decreasing steadily, and that is so true that in Germany last year they ate 1.5 pounds less per person than the previous year. Another interesting concept being introduced to others: "the part-time vegetarian", someone who is aware of the benefits of being vegetarian and avoids the consumption of meat in three or more days a week. This segment is already 52 per cent of the population in Europe.
It seems that what motivates people to a vegetarian diet or vegan more that ethics are health reasons, or the food scandals, climate change and the entire question of poverty in the world. It is, therefore, quite clear that vegetarianism is a megatrend that has grown over the years. Notes, for example, the amount of vegetarian cookbooks that exist, courses, supermarkets, restaurants, kitchens.
Be a vegetarian now is easier
Experts estimate that by 2020 20% of Europeans will be a predominantly vegetarian diet. The decisive influence is the fact that the arguments against meat consumption continue to grow: from morality, health and ecological perspective. Being vegetarian is now much easier to that just a decade ago.
In any case, vegetarianism is not an easy task in any country, and on our historical romance with "ham" has had its weight. But we must not get discouraged; Spain is already a country without doubt where the good vegetarian food It exists and we dare say this to thrive each day. Vegans have nourished by natural environments such as our garden, markets local, or caps - where we found lots of vegetarian suggestions.
Apart from ethics or morals, I ask that you meditate on the following:
Research on how easy it is to be a vegetarian; you will discover that you can be much more healthy
Think a moment in animals, you think in your mind, think of the resources of the planet, and reminds that if all we ate so much, there would be no resources for all.
Approaching any vegetarian, ask. Go one day a week at a vegetarian restaurant and try it.
Be creative, changing a little your culinary habits and sees noting that meat-free meals are not only easier, but they are possible and rich.
Come little by little, savour every thing comes to your mouth, and think that you are what you eat.
Respect your body: If you are not hungry don't eat. Listen to you and you will discover that vegetarian food is much less heavy.
Experiments with the crudivorismo, vegetarianism, macrobiotic diets... discover the cuisine of other countries. Explore what has to do with yoga vegetarianism, discover how from your dish can help animals,
Get ready to you criticize: perhaps your friends, your family, your coworkers... Is a little stressful at the beginning. Trust your decision. Take a breath and tries to explain calmly.
Get a party for your friends, discover that being vegetarian doesn't have to be boring, do not see it as a religion; It is simply a food choice to begin with, that can go catching in your life if you feel it.
Bon Appetit.