Un fin de semana para avanzar en yoga
Como cada jueves, te traemos esta selección de propuestas para que puedas organizar tu agenda yóguica de cara al fin de semana. Disfruta de tu práctica y siguen avanzando. Aquí tienes retiros, cursos, talleres, formaciones… ¡Te van a encantar!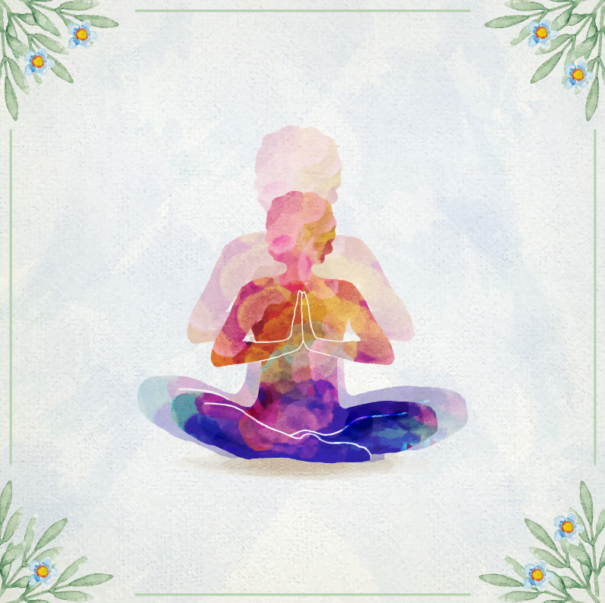 Viernes 1 de marzo
Training international Yoga Nidra
1 al 3 de marzo. El Yoga Nidra es una de las técnicas de interiorización más eficaces que existen al introducirnos en el nivel de conciencia Alfa. Puede utilizarse para entrar en estados de relajación profundos y completo. Es una de las mejores formas de meditación y de preparación para la meditación que existen. Además, es una forma práctica de conectar con tu subconsciente.
Facilitator: Ezequiel Anguizola: 23 años en este camino
Where: Centro Yoga Esencial. C/ José de Vicente Muñoz, 9. Torrelodones, Madrid
Contact: info@yogamudra.es / T 669 12 40 17
It organizes: Centro Yoga Mudra con la colaboración de Centro Yoga Esencial
Investment: €220
More information: https://www.yogamudra.es/
Yoga in your life
En este taller veremos como el Yoga puede ser aplicado en la vida actual para promover salud, vitalidad y bienestar para gestionar el estrés, desarrollar la calma mental, teniendo acceso a la fuente interior de paz y alegría. Podremos ver las herramientas de las que dispone el Yoga y explorar cómo se pueden incluir en nuestra propia práctica.
Teacher: Steve Brandon. Steve completó su formación en Viniyoga en 2007 y ha asistido a cursos con T.K.V Desikachar y A.G. & Indra Mohan. En 2007 conoce a Srivatsa Ramaswami y desde entonces se ha formado bajo su tutela en Vinyasa Krama y filosofía yóguica. Su extensa formación, dedicado estudio y amplio conocimiento de Yoga y Ayurveda, hacen de Steve un profesor riguroso y experimentado. Steve imparte regularmente cursos y formaciones en Reino Unido y diversos países de Europa. Es autor del Practical handbook of the Vinyasa Krama Yoga.
Interview publicada en Yogaenred
Opening hours: viernes 1 de marzo de 18:00 a 20:00h. Sábado 2 de marzo de 10:00 a 13:00 y de 15:00 a 18:00
Where: Yoga Centro Victoria. C/ Sampiro 15, León
Price: €90
More information: http://www.yogavinyasakrama.com/
Seminario teórico-práctico sobre Hatha, Radja y Jñana yogas como instrumentos de autoconocimiento
1 a 3 de marzo. Imparte: Emilio J. Gómez, profesor de Yoga del Círculo de Yoga Silencio Interior
Dónde: Hospedería del Silencio. Robledillo de la Jara (Cáceres)
Contact: T 616 660 929. info@silenciointerior.net
Masterclass ' Yin Yoga air and meditacion´
Master Class de Yin Yoga Aéreo, en columpios de tela y Meditación para acabar la semana de la mejor forma.
It teaches: Lorena Gonzalez
Opening hours: 18.30h a 20h en Samsara Yoga Wellness
Where: Calle Monasterio de Caaveiro 13, Montecarmelo. Metro L10. Madrid
Contact: hola@samsarayogawellness.com / T 917558238/620050098
More information: http://samsarayogawellness.com/
Sábado 2 de marzo
Yoga Nidra in Madrid
2 marzo al 12 mayo. Diseñado con Metodología Integral, este curso de especialización supone una oportunidad única para cualquier profesional. A un instructor o profesor de Yoga, le permite poder integrar fuera y dentro de sus clases y talleres, una práctica integradora, transformadora y regeneradora. Está especialmente dirigido a Instructores o Profesores de Yoga de cualquier escuela de formación titulados con un mínimo de 200 horas, que obtienen un Certificado de Instructor especializado específico. Duración: 50 horas. Cuatro fines de semana en cuatro meses.
Where: International School of Yoga. Madrid
More information: https://www.escueladeyoga.com/yoga-nidra/
Taller de Kundalini Yoga: Re-enamórate de ti
El próximo sábado 2 de marzo, no te pierdas nuestro taller para volver a enamorarte de ti misma! La autoestima es la perceptiva evaluativa de nosotras mismas, como nos valoramos hacia dentro y hacia fuera. Una buena autoestima es clave para nuestro bienestar y felicidad.
Contribution: €25
Where: Madrid
More information: 
https://akaljotiyoga.wordpress.com
Workshop of introduction to the practice and philosophy of Yoga
Taller de Introducción a la Práctica y Filosofía del Yoga. Basándonos en los 8 pasos del Yoga clásico, disfrutaremos de una sesión de Yoga en la que no sólo nos enfocaremos en la práctica física de asana sino que iremos un poco más allá, recorriendo todo el sendero que propuso Patanjali para tener una visión más completa de lo que es el Yoga.
Practicaremos la Serie de Rishikesh (las posturas fundamentales), trabajaremos la respiración, la concentración y la meditación, y haremos también una relajación guiada completa. Después, abriremos un espacio para charlar sobre la práctica, comenzando por los Yamas y Niyamas, la base ética del Yoga, y para resolver dudas o cualquier otro asunto que surja. Abierto a principiantes y a practicantes habituales.
Where: Loto Verde, C/Cartagena 61 Madrid
Contribution: 20 € (15 si te apuntas a clase en marzo).
Contact: lotoverdemadrid@gmail.com / T 635 80 81 97