Yoga Nidra, relaxation or meditation?
Yoga Nidra is flower and cream of both. We just have to lie and practice will lead first to a very deep relaxation, then to the purification of mental content "indesables", and finally to the setting you have chosen. And all while keeping the awareness! Writes Jamie Estella.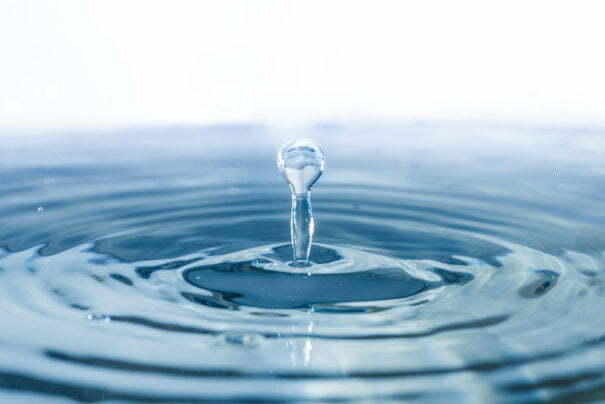 The man, as a species, has cost him some 4 million years of evolution to stand up to the current body. And he did it to travel long distances. Less than 100 years they have enough in the West to change the lifestyle, before more dynamic and natural, now sedentary and artificial. Before standing or on the ground, now always on chairs or armchairs... Before the sight could cover long distances, now we always ran into a building, a computer or a mobile phone. Before we followed the rhythms of nature and the Sun, now just a button to provide light, heat, or cold. Before there was a long silence, now they flood us sensory stimuli... What are the consequences? Body stiff and full of tensions, the mind full of pre-ocupaciones and scheduled to meet social needs.
Obviously, in this context the yoga triumphs... have put it is very easy.
The most we get closer to the Yoga Fitness by any such discomfort (contractures, lack of sleep, headaches, even excess thoughts...) and after a class of asanas left smiling because some medical condition has appeased... And increasingly we take more taste for Shavasana and relaxation (says the Royal Academy of the Spanish language that relaxation is the "loss of tensions that suffers a material which has been subjected to a constant deformation"... how we will not probably return to our form!)
Taste for relaxation
But eventually one will taken account that repeats the same patterns of behavior again and again--and therefore generates the same voltage repeatedly. And Moreover, a voice inside that before we could not hear begins to draw our attention. There is something inside that tells us that we could be happier, There is something inside that strives to express yourself because you don't want to keep hidden, make up, buried, silenced, ignored and distorted. It is our true Beour essence to which so many costumes and memories have superimposed you.
In this scenario, the relaxation is absolutely necessary. It is a form of get rid of accumulated tension, stop stress mechanisms that kept in time are ominous and allow the bodies to rest temporarily. It is like when the computer takes a long time on and working and has warmed up. It is necessary to "turn it off" or "stop". Something similar is relaxation. But it is not enough. Relaxation is necessary but not sufficient. Porque después de la relajación nada ha cambiado. Cuando vuelvo a encender el ordenador se ha enfriado, sí, pero la memoria del disco duro sigue igual, están los mismos archivos y el mismo software o programación. La relajación me permite descansar temporalmente pero no me libera de memorias incómodas, traumas, miedos o programaciones mentales. Entonces es necesario dar un paso más, la meditation.
Limpiar la mente
Cuanto más relajado esté y más entrene la atención, más fácil será acceder a los niveles profundos de la mente para limpiar todo lo que me sobra ahí dentro. Más fácil será modificar los patrones de tensión para que no se "ejecuten" una y otra vez. Se puede acceder e incluso cambiar programas del "sistema nervioso involuntario" que terminan generando desequilibrios en el cuerpo. Abhyasa y Vairagya son necesarios, práctica constante y observar la naturaleza de los sucesos sin reaccionar.
Pero además, y esto es lo más importante para el verdadero yogui, iré desnudando a mi Ser, iré quitándole máscaras y disfraces hasta que se exprese libre y pleno. Entonces mi vida irá por el cauce correcto, todo cobrará sentido y cada instante será una pieza que encaja en un hermoso puzzle.
Sabemos que sentarse a meditar no es asequible para todo el mundo. Y con la vida que llevamos y con la mente saturada no siempre podemos acceder a estados meditativos; la mayoría de las veces nos conformamos con acceder a estados de relajación.
For this reason Yoga Nidra es la flor y nata. Sólo tenemos que lie and the practice leads first to a very deep relaxation, después a la purification of mental content "indesables" and finally to the new programming que hayamos elegido. ¡Y todo manteniendo la conciencia!
Yoga Nidra es un sistema de meditación absolutamente científico que puede cambiar nuestra vida siempre que lo practiquemos correctamente. Por eso planteamos un curso de Formación (para form us, para dar forma y aprender la manera en que Yoga Nidra está organizado). Desgranaremos cada uno de los detalles de la práctica para poder sumergirnos en ella y que se convierta en un viaje con conciencia a nuestro estado para puro y verdadero. Empezamos a finales de octubre.
Más información sobre el Curso de Formación en Yoga Nidra con Yamila Estella:
Cuándo: a partir del 26 de octubre
Dónde: El Gong. Madrid
https://elgong.es/taller/formacion-yoga-nidra/