A weekend of peace and yoga
The next weekend we offer you some very interesting activities with yoga as the protagonist. Alone or accompanied, with children or without, in nature or in the city, here's an ideas to spend a peaceful and inspiring weekend.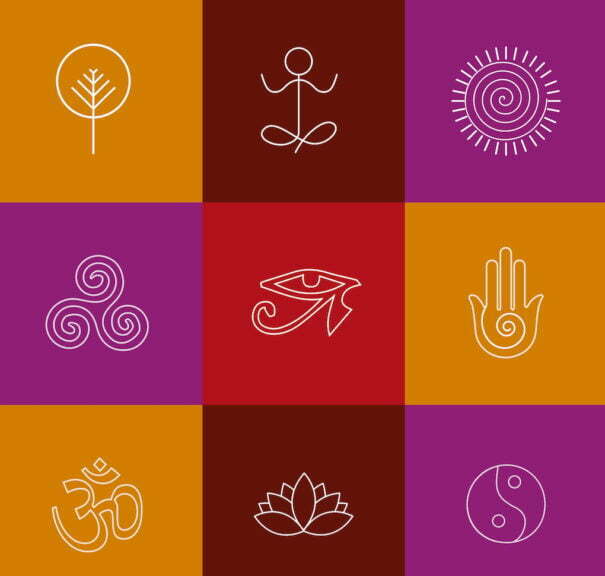 Friday, April 13
Removal of spring: Yoga and hiking
From 13 to 15 April. This retreat in the countryside, offers you the opportunity to practice yoga, meditation and hiking in a conscious way, so you can feel in full harmony and enjoy the beauty of the Sierra de Grazalema Natural Park. The practice of yoga will be directed by Valeria Boglietti, practitioner of yoga for 18 years and instructor from makes 9. His style is influenced by the precision of Iyengar Yoga, Vinyasa Asthanga Flow and the spirituality of the Sivananda Yoga. Adapts to all levels, for practitioners and beginners alike. In addition to the asanas, we will use other techniques of yoga, breathing, meditation and mindfulness, you get rid of daily tensions and calm the mind.
Share a weekend with us in a farm located on a slope of Mount Algarin, a natural environment of great beauty and tranquility with spectacular views to the Sierra de Grazalema and the reservoir Zahara - El Gastor. Within the estate a farmhouse is located with 5 double bedrooms, large living room with fireplace, living room glazed with saw, 4 bathrooms, kitchen and several terraces overlooking. The farm also has 6 apartments for 2 people, each with a bedroom with a bed of 1.50 m, living room with sofa bed nest and fireplace, kitchen, bathroom, and terrace with views to the mountains. The complex also has yoga room, swimming pools, tennis court and garden areas.
Where: Rural Finca in the Natural Park of Grazalema, near the swamp Zahara de la Sierra - El Gastor (Cádiz)
Price: €220 (accommodation, full Board and all the activities of the programme)
Contact: info@todonatura.org | 615 42 47 06 (Ana Molina) t
More information: http://yogaysenderismo.com/evento/retiro-de-yoga-en-la-sierra-de-grazalema/
Spring Gangadhara - Yoga and meditation retreat
April 13 to April 15. A weekend intensive yoga and meditation in nature, in an incomparable setting. The withdrawal is focused on intensive practice of yoga, both physical (asana), breathing (pranayama) and meditation. Also give tours by nature, during which we will recommend keeping some quiet time.
Where: Casa rural El Pagano (Arenas de San Pedro to Candeleda, Avila road)
It teaches: Borja
Price: Removal complete €210 in double room and €225 individual. It includes full Board, vegetarian menu with vegan option.
Contact: Borja: gangadharamadrid@gmail.com 629 78 51 47 T / Irene: irene.pmartin@gmail.com / T 635 80 81 97
It organizes: Gangadhara Yoga C / 7 Abtao - Madrid
Saturday, April 14
Seminar Yoga Ayurveda and yoga advanced settings
Seminar led by Pedro Arce Cifuentes, President of the International Association of Yoga and Ayurveda. NADIS, marmas and settings of the main asanas from the marmaterapia. Learn how our body's energy, how they affect the asanas that energy and how to keep your balance is fundamental to our inner balance.
Price: The APYM partners: €100 | Non-members: €120
It organizes: APYM-National Association of teachers of Yoga
Address: C / Romania, 24, local. Madrid
Contact: 91 233 20 29 t / apymprofesoresdeyoga@gmail.com
More information: http://profesoresdeyoga.org/
Intensive course 'Programming of child Yoga classes'
14-15 April. We propose an intensive child Yoga done in one weekend, facing a teachers of Yoga, pilates, dance and related disciplines. The General objectives of this course are: teaching design and effectively teach Yoga classes for girls / os. Schedule and temporalize classes. Share a large number of tools and resources that enrich the child Yoga class. Content manual and programming classes is delivered.
Contact: 650 06 00 65 T | info@escuelamahashakti.com
Where: Diwali Yoga. AV. 58 Manzanares; Madrid
More information: http://escuelamahashakti.com/
Adapted to the functional diversity Yoga teacher training
In this course you will learn how to adapt yoga to the characteristics and rhythms of each practitioner and how to teach a class for people who are in wheelchairs, have an extraordinary body or live with any pathology. The course is intended both to social and/or health professionals who have experience in yoga as a yoga teachers who wish to adapt the practice. In the first case this course will teach you to use the tools provided to us by this discipline in your daily work and how work with the body and the mind to induce States of relaxation and well-being. In the second case you can open you new professional fields and expand your range of resources such as teacher.
Full agenda of the course on the web www.arunaiyoga.com/ training of professors
It teaches: Laura Piquer, Arunai Coordinator. Teacher of kundalini yoga (Gobinde Valencia). Professor specializing in yoga for people with functional diversity. (Matthew Sanford from Mind Body Solutions, yoga training course for people living with disability, loss or trauma, London, and Accessible Yoga training course with Jivana Heyman in Portugal). Therapeutic Yoga training (Pranamanas yoga). Teacher yoga for children (Yoguitos, Barcelona). (Sue Flamm) restorative yoga teacher Kinesiologist (Vidakine, Barcelona). Acroyoga teacher (Acroyogathai).
Contribution: €220
It organizes: Arunai yoga and functional diversity
Contact: T 610078663 / info@arunaiyoga.com
Where: Shunia Yoga Poblenou. Calle Ciutat de Granada 20. Barcelona
More information: http://arunaiyoga.com/
I Congress of Yoga Castilla La Mancha
First Congress of yoga performed in Castilla La Mancha. We want to bring yoga to a rural area with a Congress of pure styles, kundalini, iyengar, asthanga, yin yoga, hatha. The Congress will take place in Alcazar de San Juan Hotel Viñasoro, a complex in the middle of the vineyards of La Mancha.
Price: €76
It organizes: Shanti yoga
Contact: 647-404-652-t / pilar_277@yahoo.es
Where: Hotel Viñasoro. Alcazar de San Juan. 13600 ciudad Real
More information: https://www.shantiyogastudycenter.com/