A weekend of peace and yoga
El próximo fin de semana te proponemos algunas actividades muy interesantes con el yoga como protagonista. Solos o acompañados, con niños o sin ellos, en la naturaleza o en la ciudad, aquí tienes una ideas para pasar un fin de semana pacífico e inspirador.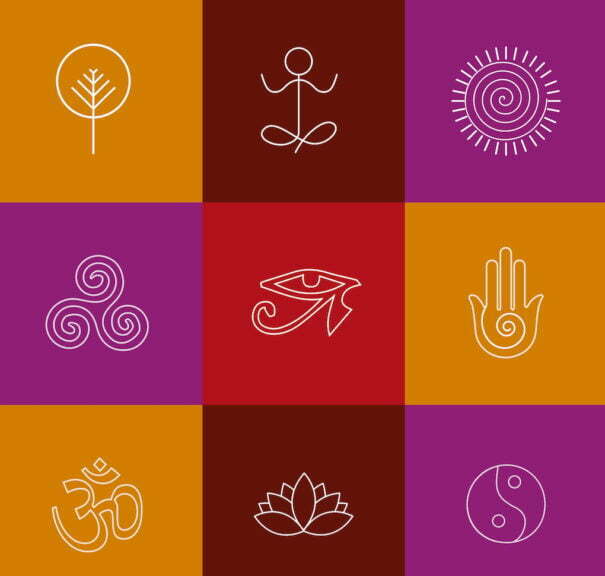 Viernes 13 de abril
Retiro de primavera: Yoga y Senderismo
Del 13 al 15 de abril . Este retiro en plena naturaleza, te ofrece la oportunidad de practicar yoga, meditación y senderismo de manera consciente, para que puedas sentirte en plena armonía y disfrutar de la belleza del Parque Natural Sierra de Grazalema. La práctica de yoga estará dirigida por Valeria Boglietti, practicante de yoga desde hace 18 años e instructora desde hace 9. Su estilo está influenciado por la precisión del Yoga Iyengar, la fluidez del Vinyasa Asthanga y la espiritualidad del Yoga Sivananda. Se adapta a todos los niveles, tanto para practicantes como para principiantes. Además de las asanas, utilizaremos otras técnicas del yoga, como la respiración, la meditación y la atención plena, para que consigas liberarte de las tensiones diarias y serenar la mente.
Comparte un fin de semana con nosotros en una finca situada en una ladera del monte Algarin, un entorno natural de gran belleza y tranquilidad con unas vistas espectaculares a la Sierra de Grazalema y al Embalse Zahara-El Gastor. Dentro de la finca se encuentra un cortijo con 5 dormitorios dobles, gran salón con chimenea, sala de estar acristalada con vistas a la sierra, 4 baños, cocina y varias terrazas. La finca dispone también de 6 apartamentos para 2 personas, cada uno con un dormitorio con cama de 1,50 m, salón con sofá-cama nido y chimenea, cocina americana, baño, y terraza con vistas a la sierra. Además el complejo cuenta con sala de yoga, varias piscinas, pista de tenis y zonas de jardín.
Where: Finca rural en el Parque Natural Sierra de Grazalema, junto al Pantano Zahara de la Sierra-El Gastor (Cádiz)
Price: 220 € (alojamiento, pensión completa y todas las actividades del programa)
Contact: info@todonatura.org | 615 42 47 06 (Ana Molina) t
More information: http://yogaysenderismo.com/evento/retiro-de-yoga-en-la-sierra-de-grazalema/
Retiro de Primavera Gangadhara – Yoga y meditación
Del 13 abril al 15 abril. Un fin de semana intensivo de yoga y meditación en plena naturaleza, en un entorno incomparable. El retiro está enfocado a la práctica intensiva de yoga, tanto a nivel físico (asana) como respiratorio (pranayama) y meditación. También daremos paseos por la naturaleza, durante los cuales recomendaremos mantener cierto tiempo de silencio.
Where: Casa rural El Pagano (carretera de Arenas de San Pedro a Candeleda, Ávila)
It teaches: Borja
Price: Retiro completo 210 € en habitación doble y 225 € individual. Incluye pensión completa, menú vegetariano con opción vegana.
Contact: Borja: gangadharamadrid@gmail.com T 629 78 51 47 / Irene: irene.pmartin@gmail.com / T 635 80 81 97
It organizes: Gangadhara Yoga C/ Abtao 7 – Madrid
Sábado 14 de abril
Seminario Yoga ayurvédico y ajustes avanzados de yoga
Seminario dirigido por Pedro Arce Cifuentes, presidente de la Asociación Internacional de Yoga y Ayurveda. Nadis, marmas y ajustes de las principales asanas desde la marmaterapia. Conocer cómo funciona la energía de nuestro cuerpo, cómo afectan las asanas a esa energía y cómo mantener su equilibrio es fundamental para nuestro balance interior.
Price: Socios de la APYM: 100€ | No socios: 120€
It organizes: APYM-National Association of teachers of Yoga
Address: C / Romania, 24, local. Madrid
Contact: T 91 233 20 29 / apymprofesoresdeyoga@gmail.com
More information: http://profesoresdeyoga.org/
Curso intensivo 'Programación de clases de Yoga Infantil'
Del 14 al 15 abril. Os proponemos un Curso Intensivo de Yoga Infantil realizado en un fin de semana, orientado a profesoras/es de Yoga, pilates, danza y disciplinas afines. Los objetivos generales de este curso son: Enseñar a diseñar e impartir con eficiencia clases de Yoga para niñas/os. Programar y temporalizar las clases. Compartir una gran cantidad de herramientas y recursos que enriquezcan la clase de Yoga Infantil. Se entrega manual de contenidos y programación de clases.
Contact: T 650 06 00 65 | info@escuelamahashakti.com
Where: Diwali Yoga. Av. Del Manzanares 58; Madrid
More information: http://escuelamahashakti.com/
Adapted to the functional diversity Yoga teacher training
En este curso aprenderás cómo adaptar el yoga a las características y ritmos propios de cada practicante y de qué manera impartir una clase para personas que van en silla de ruedas, tienen un cuerpo extraordinario o viven con alguna patología. El curso está dirigido tanto a profesionales de la rama social y/o sanitaria que tengan experiencia en yoga como a profesores de yoga que deseen adaptar la práctica. En el primer caso este curso te enseñará a usar las herramientas que nos brinda esta disciplina en tu labor diaria y de qué manera trabajar con el cuerpo y la mente para inducir a estados de relajación y bienestar. En el segundo caso puede abrirte nuevos campos profesionales y ampliar tu abanico de recursos como profesor/a.
Temario completo del curso en la web www.arunaiyoga.com/ formacion de profesores/as
It teaches: Laura Piquer, coordinadora de Arunai. Profesora de kundalini yoga (Gobinde Valencia). Profesora especializada en yoga adaptado para personas con diversidad funcional. (Matthew Sanford from Mind Body Solutions, yoga training course for people living with disability, loss or trauma, London, y Accessible Yoga training course con Jivana Heyman en Portugal). Formación Yoga terapéutico (Pranamanas yoga). Profesora yoga para niños/as (Yoguitos Barcelona). Profesora de yoga restaurativo (Sue Flamm) Kinesióloga (Vidakine Barcelona). Profesora de Acroyoga (Acroyogathai).
Contribution: €220
It organizes: Arunai yoga and functional diversity
Contact: T 610078663 / info@arunaiyoga.com
Where: Shunia Yoga Poblenou. Calle Ciutat de Granada 20. Barcelona
More information: http://arunaiyoga.com/
I Congress of Yoga Castilla La Mancha
Primer congreso de yoga realizado en Castilla La Mancha. Queremos acercar el yoga a una zona rural con un congreso de estilos puros, kundalini, iyengar, asthanga, yin yoga, hatha. El congreso tendrá lugar en Alcázar de San Juan en el hotel Viñasoro, un complejo en medio de los viñedos manchegos.
Price: 76 €
It organizes: Shanti yoga
Contact: T 647 404 652 / pilar_277@yahoo.es
Where: Hotel Viñasoro. Alcázar de San Juan. 13600. Ciudad Real
More information: https://www.shantiyogastudycenter.com/