Meditate as the seed that germinates
La vida está llena de paradojas, y el camino espiritual se lleva el premio gordo. La filosofía perenne no deja de clamar, y con razón, que el Ser que somos ya está presente en cada uno de los momentos que vivimos y en los actos que realizamos.
Escribe Julián Peragón (Arjuna).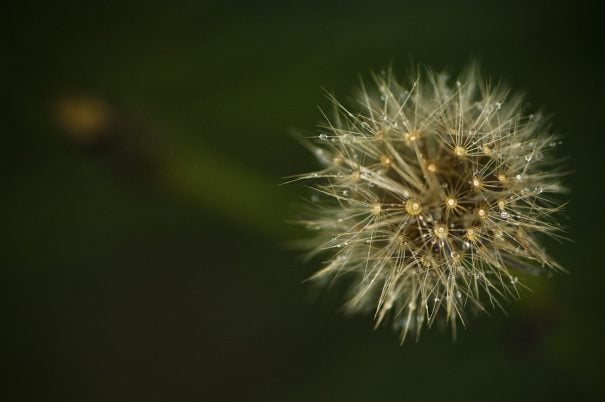 Somos perfectos, y sin embargo, lo olvidamos. Jamás hemos dejado, ni por un momento, de ser la esencia que nos habita, y no obstante no dejamos de buscarla, como si la hubiéramos perdido. Ser y llegar a ser es la cuadratura del círculo en el mundo espiritual.
Podemos acercarnos al misterio de esta paradoja a través del símbolo de la semilla. Las semillas suelen ser pequeñas, y cuando las abrimos, todavía nos encontramos con un hueco más, con otro inesperado vacío. La semilla parece decirnos que, en verdad, no somos nada, pero que sorprendentemente de esa misma vacuidad surge la vida y se despliega todo. La semilla es el fruto y el fruto la nueva semilla, principio y final de una misma realidad, procesos distintos que se encadenan y complementan.
Y ése es nuestro punto de partida: somos semilla, pero podemos desplegarnos a través del árbol para ser también fruto. En la semilla está inscrito el fruto arquetípico, pues no huele, ni sabe, ni tiene color. Es pura potencialidad, todavía anhelo o sueño, impulso o proyecto, el cero contenido antes de la creación. La semilla ya lo tiene todo, pero le falta una actualización a través del tiempo, le falta el agua de la lluvia y buena tierra, el calor y la luz del sol, y el viento para poder fecundar. Le falta la mano amable del jardinero.
Con la meditación dibujamos un árbol en nuestro interior, con cada respiración sembramos y regamos, podamos y sulfatamos. Si tenemos la suficiente paciencia, veremos crecer el árbol, y veremos caer la fruta madura. No nos cabe la más mínima duda: la meditación nace en uno como semilla para morir después como fruto que se comparte.
Julian Peragón Arjuna, Trainer of teachers, directs the school Yoga synthesis en Barcelona. Es autor del libro Meditation synthesis (Ed. Acanto).

His latest book is The synthesis of Yoga. The 8 steps of the practice. Acanthus publishing.