A full Yoga weekend
This weekend is held in Valencia the Mediterranean Congress of Yoga, with the best yoga offering right now, very interesting workshops and conferences. And if you can not attend, you propose other attractive options to continue nurturing your practice.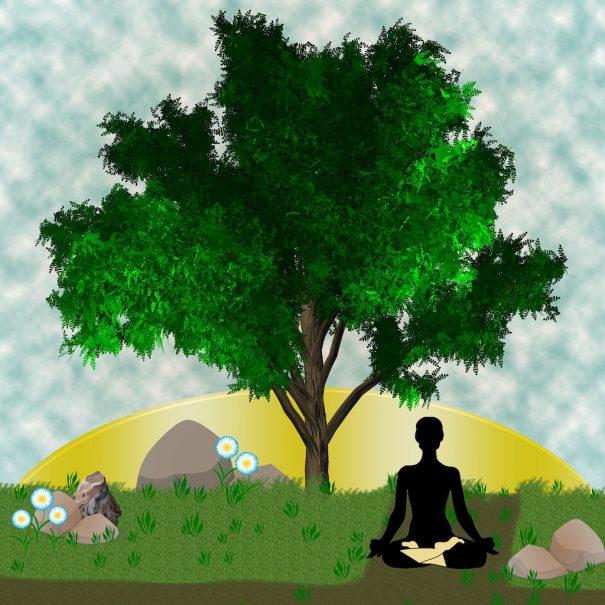 Friday, February 9
VI Congress Mediterranean of Yoga, in Valencia
9 to 11 February. With the participation of: Agustín Pániker, director of Editorial Kairós, and Vicente Merlo, philosopher and indologo of recognized prestige, in conferencia-dialogo on "Yoga. From Patanjali to Hatha Yoga", at the opening ceremony. And furthermore: Mayte Criado, from the international school of Yoga, which has just been published Yoga in evolution; José María Márquez Jurado, Gopala, the Centre de Yoga Sivananda de Madrid, which on this occasion will also present his poetry collection The night is worth it; Samantha Cameron, Director of Shakti Yoga Dances in Boston (USA), and Victor de Miguel, technical director and one of the main promoters of the Madrid Yoga Congress.
Along with these names, the Javier Akerman (Sangye Dorje), first recognized Spanish teacher of Tibetan Yoga and founder of the Jamyang Yoga lineage; Karamjot Singh, Yogi Ji pomegranate school; Cosmin Iancu, Loving Ashtanga Yoga VLC, among others, and Esther Morales, that teaches Bowspring Yoga, work innovative that breaks with the classic patterns of movement.
Where: Valencia. The Petxina sports complex
More information: https://congresomediterraneodeyoga.com/
Workshop waist scapular
In this workshop we will study the importance of stabilization and mobility of the waist scapular and its relationship to head, neck and thoracic spine. We know that we use the shoulders on almost all activities of our everyday life (eat, greet, ride, drive, hang up, go...) and we know about the fragility of the waist scapular. This overuse and weakness in the muscles which stabilize it can cause posture changes and injuries, and extreme cases of lack of mobility of the shoulder joint. We will review:
Anatomy to bone and muscle level,
Biomechanics of waist scapular: scapular humeral rhythm
Practical part
Opening hours: 17.30 h to 20.30 h
Where: The Gong. Paseo General Martinez Campos 24. Madrid
It teaches: Montse Cosin. Professor of Pilates Certified of the Pilates Method Alliance (PMA-CPT), and international presenter of Pilates, Kinesiology and seminars for dance to dancers and instructors of Pilates professionals and amateurs in Latin America, Europe and the United States in several conferences and private events.
Price: €30
Contact: T 911992954 / recepcion@elgong.es
More information: https://elgong.es/taller/cintura-escapular/
The art of being human
9 to 11 February. Level 1 the learning Shambhala: first of five workshops that integrate learning Shambhala, "The art of being human", introduces us into the practice of mindfulness-awareness meditation and the vision of the fundamental goodness as a substrate of the nature of the human being.
The art of cultivating wisdom, openness and clarity that exist in each of us in our daily lives. There will be lectures carried out by Professor, instruction and practice of meditation in group, individual interviews with instructors of meditation, group discussion and time to share experiences with other participants.
It teaches: Acharya David Hope. Driver and member of the Shambhala Center in London since its creation in the Decade of the 1980s. Since then it has followed very involved in Shambhala as partner and head of various committees of the Association. It has a long and rich experience in the practice of meditation and is a master of advanced Shambhala teachings.
Opening hours: Friday, February 9, 20:00 to 21:30 hours; Saturday, February 10, from 09:30 to 19:00; Sunday 11 February, 09:30 to 15:00.
Contact and reservations: Mercedes Cerquella. mercedescerquella@hotmail.com / 619 57 83 85 T.
Price: €70
Where: YogaSala C / Moreno Monroy, 5, 3º. Malaga
More information: https://malaga.shambhala.es/
Saturday, February 10
Meditation & Kundalini Yoga Workshop: out of the depression
Do you feel low mood? It costs you do things? Feel like you are missing to carry out what you have to do? Sometimes we go through difficult phases in life and without realizing it, we are increasingly involved in dynamics of depressive States and it costs us to get out of them. The first thing is to realize, become aware of our situation before you put you remedy. Discover how the practice of yoga can help you to leave passengers or chronic depressive States. It will be a meditation practice of Kundalini Yoga (suitable for beginners), and there will be a theoretical part with individual or group dynamics according to the subject matter. We end with a guided relaxation.
Schedules: Saturday from 11 to 14 h
Contact: Akaljoti yoga of Estelle / T 679210167 / akaljotiyoga@gmail.com
Where: Madrid
More information: https://akaljotiyoga.wordpress.com/2017/11/20/talleres-de-yoga-2018/
Mímico workshop taught by Didier Danthois
10 and 11 February. An introduction to the art of the mímico ("Sacred Clown" in English). In it, we will explore the joy and freedom of being authentic, present and playful. This work is not about get the clown performance, but to work to discover the inner clown. It is a profound healing experience. Note: If you have already attended a workshop with Didier, it is your chance to deepen further and share with new people.
It teaches: Didier Danthois
Where: House Saraswati. La Orotava. Santa Cruz de Tenerife
More information: https://sites.google.com/a/teatro-del-corazon.org/teatro-del-corazon-es/
The Sivananda school at the VI Congress of Yoga del Medierraneo
The Yoga Sivananda Vedanta school participates, for the sixth consecutive year, in the VI Mediterranean Congress of Yoga in Valencia. Put at your disposal, during the Congress, the books of the Sivananda school and detailed information about the programs of training teachers in Spain and other countries. Possibility of consultations private Gopala during the Congress.
On this occasion we present a workshop on "How to fix and improve your Asana". It will be on Sunday 11 at 10:30 o'clock you can see the presentation of this workshop with Gopala in the following link. The Congress will also book of poems The night is worth it, of Gopala based on his practice of meditation and yoga. It will be Saturday 10 at 18:00 o'clock you can see the presentation with Gopala in the following link.
Where: The Petxina sports complex. Valencia
More information: https://congresomediterraneodeyoga.com/
Yoga to the Fullest, with Nita
10 and 11 February. Two Mysore classes, one each day. You can go to classes separately. Special price for everything.
1. "learning to love the opening of heart": with back squats deliberately opened the gates to the unknown, arching into the mysteries of your own experience. They are quite different from our normal way of moving us, empowering and stimulating. You rise to different vibration through the work with the nervous system, beginning to resonate in greater frequency and increasing your energy level.
En este taller, aprenderás a calentar el cuerpo, abrirlo de forma segura, y construir progresivamente asnas hasta llegar a la máxima expresión acorde a tu situación corporal y mental en este momento dado. Está enfocado para todos los niveles, el único requisito es dejar el Ego fuera y ser la mejor versión de ti mismo. Da igual como tu asana se vea desde fuera si eso es lo mejor que puedes dar entonces es perfecta tal y como aparezca. Utilizaremos bloques y otros elementos, además de ayudarnos de compañeros en algunas asanas específicas. Será un viaje intenso, divertido y emocional. Esta sesión te dejará con una sensación de alegría y renovación.Para sellar la práctica haremos una meditación.
2. Taller Yin Yoga vuelve a tus orígenes. Secuencia del Bebé mezclando aspectos más dinámicos y energía yan, con energía yin en algunas partes, profundizando con Yin Yoga reteniendo cada asana entre 3 y 15 min. Coronaremos la sesión con un breve pero muy agradable masaje tailandés.
Contact: info@elreinodenita.com
Where: Samsara Shala. Murcia
More information: https://www.facebook.com/events/2059922250950535/