Appointments for a weekend very yogic
Este fin de semana comienzan las actividades de homenaje al yoga en torno al 21 de junio, Día Internacional del Yoga. Además de las acciones especiales que han preparado los centros unidos en
'Yoga for change'
y que empiezan este fin de semana, hay una gran variedad de retiros y eventos sumamente atractivos.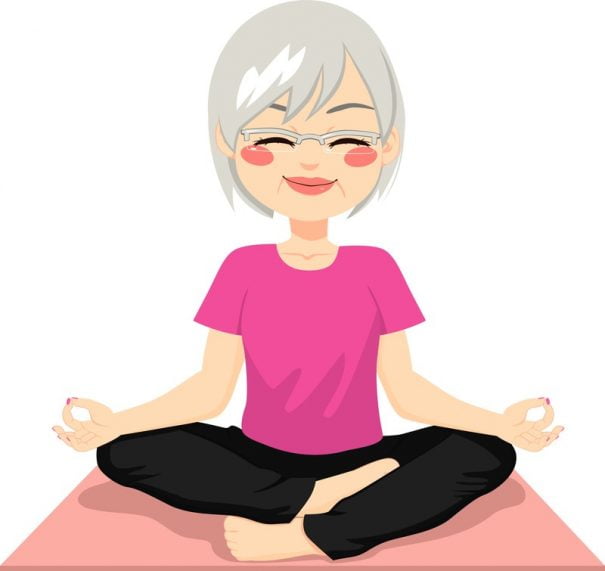 Friday, June 16
Weekend of Yoga and meditation in a magical place
16-18 June. Yoga and workshop 2 nights at Hotel Finca Cortinal of Valencia de Alcántara (Cáceres) in full-Board. You have to see the beauty of the place and the facilities to be believed.
It teaches: Elizabeth Ward founder of Yoga Anandamaya
Price: €200 per person in a shared double room
Where: Cortinal, Valencia de Alcántara finca. Cáceres
More information: http://fincaelcortinal.com/wp-content/uploads/2017/05/folleto_yoga.pdf
Vasi Yoga teacher training
16-18 June. The Vasi yoga is yoga practiced the Siddha Yogis from the South of India, a yoga which aims to achieve the JIVA mukti or lighting in life. It is the yoga of breath. It is a simple and enjoyable practice. It is a fast track for the evolution.
This training is more than just the study and learning of contents; It aims at the internal transformation. To get to the real transformation of the self, the Siddhas say that this transformation is carried out by catchment and not learning. The training shows the way forward for this transformation. Participate therefore requires: an intense desire for self-transformation and a commitment to practice.
Price: €160 with accommodation, full Board and training.
Contact: Ramon wheels Gomezm, ashramvettaveli@gmail.com / T 650751464
Where: Ashram Vettaveli, mill, Puerto Moral, Aracena (Huelva)
More information: https://ashramvettaveli.com/
Encounter 'Taking your light'
16-18 June. The breath of the universe. -Body approach to emotions, pay attention to the feelings and desires that are not expressed with words - aware trips, transmit and receive subtle energy in our body in respect for and consistency with the natural life of which we are part. -Songs and Danzas.El singing, music and dances will be present in all the meeting helping us connect with the group, our vibration and our voice.
A meeting for people who want to have an experience of connection and presence with themselves and with his personal mission, in comfortable facilities surrounded by nature in the Natural Park of Fuentes Carrionas, in the Palencia mountains. With tasty food organic and vegetarian, in a pleasant atmosphere and in good company.
They offer: Mónica Martos, writer and lecturer, author of the book The breath of the Universom and Cristina Martín Martín.
Contribution: €120 full Board + €115 workshops and certain excursions.
Contact: T 676401055
Where: Garden Mandala, rural accommodation, Valberzoso, Palencia
More information: http://www.jardinmandala.com
Air 'Dancing towards the manifestation of your desires' Yoga Workshop
Second workshop of this cycle entirely dedicated to the flow and dance Sii! We will combine sequences of Vinyasa Yoga creating an aerial dance full of vitality, balance and laughter releasing fear to enjoy your own body, your body, the home of the creativa-creadora power of your most sincere wishes. We invite you to bring a desire for this session.
It teaches: Laura Ovando
Price: €25
Contact: info@ayoga.es
Where: Calle Atocha 56, 28012 Madrid
More information: http://ayoga.es/
Experience weekend in nature, coaching, and mindfulness
June 16 to 18. A weekend of reflexivity, dynamics of activation, change, emotional and sensory development habit. This may be your first experience in your personal development or a stopover on your way already started beforehand. The model is adapted to make it your special experience regardless of your time in life, because it will be a weekend in more than 90% practical, at all times respecting the individuality of each person. The group dynamics allow the energy to flow in a more positive way. But in Sukhena, activities that we allow at all times preserve the privacy and respect for each Member, with the result being just as effective.
In touch with nature at all times, an ideal place for our weekend, only for us, in the foothills of one of the most typical mountains of the Basque country, the mount Ernio. In the country house Zabale (Errezil). A farmhouse renovated and only 1 hour from the 3 Basque capitals.
Contact: hola@sukhena.es / T 605467741 and 615756226
Where: Errezil - Guipúzcoa
More information: http://sukhena.es/experiencia-fin-semana-junio-2017
Yoga retreat for moms and babies
16-18 June A weekend dedicated to you and your (s) child (ren) aged 0-4. A space to celebrate motherhood and sharing with other moms, other children... Come and feel, celebrate and enjoy this wonderful moment. Sandra and Noelia will accompany the experience and respect surrounded by nature, beauty and tranquility in a loving, intimate atmosphere.
Contact: info@sansyoga.com / T 636301777
Where: CASSÀ de la Selva. Girona
More information: http://www.sansyoga.com/es/mummyandme/
Trip to Greece 'Yoga & volunteering'
16 to June 29. They come with Apasho yoga to discover the magic and history of one of civilizations oldest in the world on a tour of Athens and the beautiful Cyclades Islands Sifnos and Serifos, and where there will also be space for solidarity and for the practice of "karma yoga". If you wish (optional) you can extend 3 days trip to hear first-hand and help actively as a volunteer in the refugee crisis that the Greek country currently. Output: 16-26 June (11 days) + 3 days volunteering. Group: 5-11 persons
Contact: info@apashoyoga.com or reserva@apashoyoga.com | 91 7585551 T
More information: http://apashoyoga.com/
Yoga Retreat
16-18 June. This weekend retreat is ideal since it includes the perfect combination: yoga practice and a beautiful natural environment. What you'll find in this recall? Yoga: Workshops hatha yoga where we will work different asanas (yoga postures); exercises of breathing (pranayamas), relaxation techniques (yoga nidra), meditation and kirtan (singing of mantras). Nature: Free time to discover and enjoy the environment. We will do gentle walks in the surroundings to visit different natural gorges and take a swim. Accommodation: The beautiful, peaceful country house is on the outskirts of the town and has all the amenities. The House offers different areas where you can read, relax and enjoy the beautiful views. As always they are making improvements at home, this year also we will enjoy the pool. It is an ideal place for reflection, meditation and disconnect from the noisy city.
It organizes: Vrindayoga. info@vrindayoga.es / T 615475750
Where: Villanueva de la Vera. Cáceres
More information: http://vrindayoga.es/
Saturday 17 June
Ashtanga Yoga Workshop
Ashtanga workshop in which we will explore breath as initiator and quick movement. We will work on the receptivity of the body, fluidity of movement and calmness of the mind through the effective management of inhalation and exhalation.
It teaches: Carmen Yagüe. After years of teaching in London, regular trips to Mysore (KPJAYI) and intensive studies with some of the best teachers in the world, as Tim Miller (California), Adam Keen and Hamish Hendry (London), Kino McGregor (Miami) and Sharath Jois (India), Carmen is of back in Madrid willing to share much yoga.
Opening hours: 10:00 to 13.15
Price: €35
Where: City Yoga C / artists. Madrid
More information: http://www.city-yoga.com/agenda/item/680-ashtanga-yoga
Yoga and emotional balance
Tools for working the emotional balance. Techniques of relaxation for body and mind. Suggested for professionals, trainers or teachers who want to improve their technique of group work.
It teaches: G Armando Navarro
Registration: T 91 528 4954-696 832 158 / info@centroculturalprisma.org
Where: C/head, 15. 2º Izda. Madrid
Philosophy and methodology RYE
The objective is to focus the bases of the method. Aimed at trainers RYE and all persons interested in deepening the knowledge of yoga in education.
Where: Podium, C / Josep Maria de Sagarra, 4, Hospitalet de Llobregat, Barcelona
More information: http://rye-yoga-educacion.es/formacion/junio-2017-filosofia-y-metodologia-rye/
Sunday, June 18
Official celebration of the international day of Yoga
In Madrid takes place for the third consecutive year this event hosting a big event, organized by the Embassy of India in Spain, in the plaza Sanchez Bustillo (beside the Museum Reina Sofía) starting at 10:30. In this way, it adds, as in previous years, to other cities around the world that will celebrate this event.
The Information Act and commemorative activities is located in:
http://www.embassyindia.es/yoga-corner
http://diainternacionaldelyoga-madrid.es/
Mindfulness, practice day
We propose a day of intensive practice to all those that have made the MBSR or to bring a time practicing Mindfulness. A day to deepen your practice or to take a boost and return to it. A few hours that you book for be with you developing State presence with meditations, gentle yoga and stretching. With moments of silence and moments to reflect and share. Integrating our formal practice with our daily lives. Opening us to the living moment to moment.
It teaches: Carmela Llaurado
Opening hours: 10.00-16.00
Price: €50
Where: City Yoga C/artist. Madrid
More information: http://www.city-yoga.com/agenda/item/679-mindfulness-dia-de-practica
Venus Kriyas (Kundalini Yoga Workshop)
Experience one of the most powerful meditations in the practice of yoga. These techniques help to channel and direct our energy merging male and female polarities, leading us to a deep spiritual connection. You can come with your partner, family member, friend... Vente also only, here you'll find companion for practice. Beginners are very welcome! The basics will explain so that you can follow the class without problems.
Opening hours: 10.30-13.00
They offer: Laura Torres and Tamara Suárez Precio: 20 euros
Where: Calle Atocha 56, 28012 Madrid
More information: http://ayoga.es/
Removal of yoga, meditation, food and nature
18-June 22 (summer solstice). Join these 4 nights of retirement and vacation of yoga in the Canary Islands. This recall involves a blend of yoga, relaxation, nature and the powerful energy of the summer solstice in a wonderful location at the foot of Mount Teide volcano in the area of la Orotava. The place that we have chosen, a picturesque retreat on the nature center provide the perfect setting. Yoga and meditation classes are designed to revitalize your body and immune system, stimulate your senses and restore your confidence and balance internal. You can also enjoy our workshop many experiential moments with the harmonic sound of the Hang Drum and the Tibetan bowls and natural cuisine. Get ready for this unique experience!
Highlights in the retirement - two sessions of hatha yoga with pranayama daily exercise - a session of guided meditation and music therapy (musical journey) to the day - kirtan (singing of mantras) summer solstice ceremony - stay 4 nights and 3 days in a shared room of 4 people - food vegetarian home - nutrition and vegetarian cooking workshop - practice of Karma Yoga (Yoga in action - meditative work)
Price per person "all included": €295
Where: Tenerife
More information: http://www.estilo-verde.com/retiroyogatenerife/
International day of yoga in the Park Christmas
Christmas Park, we got together all the masters of St. Feliu that have availability on that day and we do a morning yoga, the city participates with the permissions and advertising. Hatha Yoga in the morning, a group of adults and children. After a group of Kundalini Yoga. After Yoga for paraplegics and tetraplegics and finally we ended up singing bajams or mantras animated by volunteers who play instruments.
Coordinator: Luisa Lozano/T 680 76 99 68
Where: Sant Feliu de Llobregat. Barcelona