Vegetarian recipes: Quinoa with vegetables
This recipe can be a large single dish for its great nutritional contribution. Quinoa is rich in protein, iron and calcium. Enjoy this easy, healthy and delicious meal.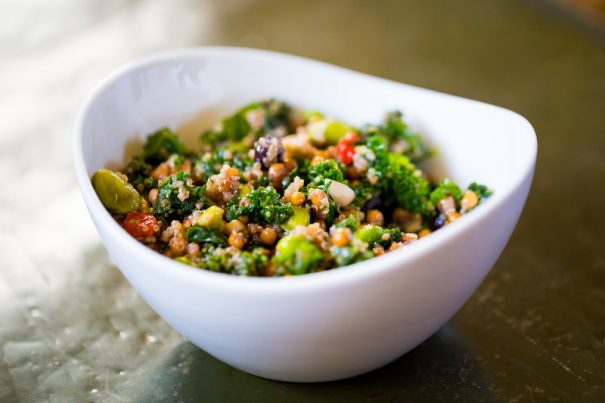 Ingredients:
200 g quinoa
200 g of broccoli
1 leek
100 g of little corncob
200 g mushrooms
10 g of cashew nuts
100 g bean sprouts
2 onions
Sesame seeds
Ginger
Soy sauce
Preparation:
We clean and leave veggies: broccoli, mushroom and Leek.
Put oil in a skillet and add the leeks. When Golden, add all the vegetables and stir until they are to the date.
Finally add the quinoa, cooked previously following the indications of the manufacturer, soy sauce and decorate with cashews that add a special touch.