Become a facilitator of Yoga Nidra, with rigor and seriousness
We have heard a lot about Yoga Nidra, and there are even those who dare to lead a session without just knowledge. But it's a very serious method to get to the inner silence, to 'live on the inside', and it is necessary to know to extract substantial profits. We inform you about one of the most rigorous and professional training courses. It begins on February 13 in Barcelona!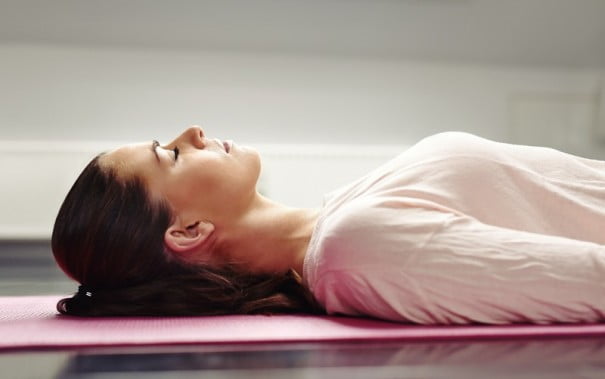 This Training course for facilitators of Yoga Nidra is designed according to the teachings of Swami Satyananda without losing the perspective of ancestral of the Nyasa.
Focused not only for for yoga teachers, but for health personnel, education and geriatric anyone interested in get to know this old technique and become facilitator of it, to impart it taking advantage of its multiple benefits (see enlightening article Yoga Nidra: a journey from skin to the soul) in any field work or personal.
It is of a 18-hour course that it is intended to delve into the art to be able to guide it safely and effectively.
Where: In Barcelona, in Nalúa Yoga-Pilates (Gran Via 788) during two weekends.
When:
February 13-14, 2016
March 12-13, 2016
They offer: Ana Sesma Nue and Jordi Isern Salvat, Yoga teachers by the IYTA, currently working on the subjects of meditation and relaxation of the course of teachers of this Association.
For years they come to guide session of Yoga Nidra delving deep into this technique both in aspects related to the Yoga world as in the world of medicine.
More information on the course
Shall be the notes of course in the form of manual (70 pages) and delivered a Diploma of attendance at the end of it.
Sessions will be used media for the theoretical Exposition. The sessions of practice guided by students to influence its further development will be recorded on audio.
Objectives and structure of the course
The aim of the course is that participants acquire a thorough understanding of the techniques that make up the Yoga Nidra and are capable of guiding sessions of safely and effectively.
To do this, at each session of the course, will be transmitted theoretical notions to understand techniques and will be guided practice top of one of them. You will be asked a series of works to make between one meeting and the next students and facilitate a tutoring contact to resolve the doubts and questions that arise.
General programme
Block 1: Origin and introduction to Yoga Nidra. Previous concepts in order to understand the technique.
Block 2: General considerations. Application in other fields outside of Yoga.
Block 3: Breakouts, general relaxation and formulation of the Sankalpa techniques.
Block 4: Rotation of consciousness and breathing count.
Block 5: display. Types and techniques to facilitate them.
Block 6: Cidakasa. Use of Mantras and sound. Complete technique.
More information and reservation of places: Nalua Yoga-Pilates / tunalua@gmail.com / Nali T 656 66 79 28