Plans to take advantage of a long weekend
Do you already have your plans closed or you are still hesitating? To this weekend long we offer appointments to all tastes and moods. Super attractive retreats, training, workshops of sound therapy, of recovery of the pelvic floor, of meditation, of compassion...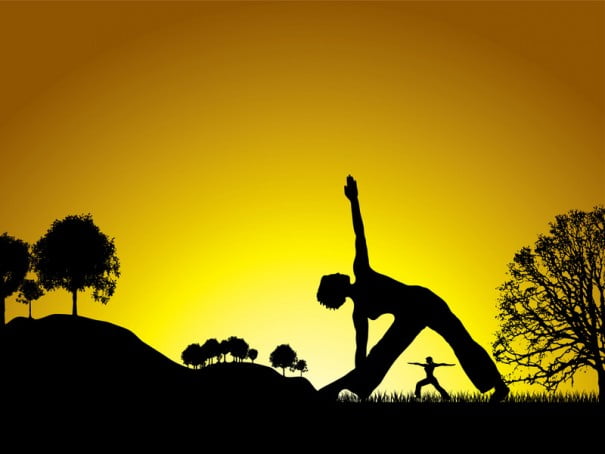 Friday, October 9
In Catalonia, with Gopala Sivananda retreat
From 9 to 12 October. A wonderful chance to relax and recharge with the practice of asanas, pranayama, meditation, walks in nature and inspiring lectures. Relax your body and your mind with classes in yoga, meditation and strolls. Be inspired by lectures on health, nutrition, meditation and philosophy.
In a relaxing atmosphere, it is easier to develop new habits, such as a diet healthier and easier to digest. Nature allows us to enter and immerse us in silence.
For all levels.
It teaches: Gopala
Where: Masia Cal Pau Cruset, Barri more Bertran, Torrelles de Foix (Barcelona)
Contact: Centro de Yoga Sivananda, 913615150 T
More information: http://www.sivananda.es/retiros-espana
http://www.yogaenred.com/2015/10/01/retiro-sivananda-de-otono-en-cataluna/
He begins training of instructors of yoga nidra
Nidra is drama of our amygdala vivid situations; It is more than an interior cleaning, learn how to not accumulate tensions and live situations in perspective. Your knowledge will provide us the methodology necessary to apply in cases of phobias, fears, anxiety, depression, addictions, trauma and conscious or unconscious blocks, etc.
Nidra It means in Sanskrit, sleep, but physically since the mind is awake and alert, during your internship we will move between sleep and wakefulness, this will only get the positive message we want to send to the unconscious with total effectiveness.
Aimed at: teachers of yoga, therapists, psychologists, teachers, health workers, executives and anyone interested in this subject without limitations of any kind. Places are limited according to the special character of the technique. Certificate practices and studies will be delivered.
The course includes double cd of theoretical Nidra and dossier and notes.
Contact: 639 93 25 43 t / aratiyogamnc@gmail.com
Where: Center Arati Yoga c / Joan Lliteras, 52 07500 Manacor (Majorca)
More information: http://www.anandayogainstituto.es/
Removal of Yoga and spiritual transformation
From 9 to 12 October. We invite you in Sammati Wellness Finca to practice yoga and meet Umadevi (Liuba Mark), our spiritual teacher, who will offer to the interested individual sessions of spiritual transformation. With your help we will try to identify our conditioning in order to understand and eradicate them in a conscious way. In so doing, the seeker creates a free mind space, a space that can be consciously filled information new and positive and recast our character and recreate our faith.
The retreat is open to all practitioners, whether beginners or advanced. We want to give a chance to all the people from approaching the true practice of yoga in a healthy and effective way, thus enjoying more freedom and balance in life.
It teaches: Liuba Mark (Uma Devi), our spiritual guide and teacher of Hatha Raja Yoga in Würzburg, Germany.
Reservations: 667 815 377 T
Where: Sammati Wellness farm. Pilar de la Horadada, Alicante
More information: http://www.yogavlc.com/2015/09/09/retiro-de-yoga-y-transformacion-espiritual-en-sammati/
Removal of Yoga and Detox in the Mediterranean
From 9 to 11 October. Three days of vinyasa yoga, meditation, reiki (included in the price), hipnoyoga and ecological vegetarian menus sessions, so you relax and disconnect while leave to you take care.
We have prepared a programme of activities aimed to detoxify your body and your mind and get ready. We have thought of everything to make sure you spend some unforgettable days in the Punta Negra, playa de Les Rotes (Denia). one of the most beautiful spots of the Mediterranean. Considered as one of the best places in Europe for scuba diving and snorkeling by its crystal clear waters. Sunsets offer an incomparable spectacle of colors and lights. Detoxification program through sessions of Vinyasa Yoga, massage, cleansing organic food and Reiki. The vinyasa yoga is a style of dynamic yoga, especially suitable for promoting detoxification of the body. The vinyasa krama yoga is based on the postures of hatha yoga but instead of keeping them for several minutes integrates them into a fluid sequence. Thus, in addition to working all the muscles of the body and internal organs such as the classic yoga, also promotes an intense cardiovascular activity, what does burn calories and therefore lose weight.
We also offer ayurvedic massages (optional).
Where: Beach of Les Rotes. Denia (Alicante)
More information: insayoga.com/retiro-de-yoga-y-desintoxicacion-junto-al-mediterraneo/
Retreat connecting with your essence
Friday 9-12 October. We spent life running from one side to another, disturbed, worried, stressed, and we forget to live. You ring the phrase: "life is what happens while you make other plans"? What I propose in this retreat is to make a parenthesis to connect with life, with the here - now. To get rid of everything you don't need, become aware of who you are in reality and what is the priority of your existence. To recognize your truth, your power and beauty of your being.
Facilitator: Ankara Lakshmi, yoga teacher and techniques of relaxation, yogaterapeuta, facilitator of neotantra and aware sexuality, tantra, massage tantra of Kashmir, facilitator for reiki, professional and accredited teacher of EMF Balancing Technique.
Registration: Alicia, 691 058 080 T / sohameventos@gmail.com
Price: From €405, depending on the accommodation you choose. The price includes: course, lodging, full Board (healthy and organic food) and two-day (Saturday and Sunday) thermal circuit.
Where: Spa the Green Lady. Almeida de Sayago (Zamora)
More information: https://www.facebook.com/events/1619531941652968/
Yoga and meditation retreat
From 9 to 12 October. We will practice Hatha yoga, Kundalini yoga, meditation. Enjoy a spectacular setting. Learn to breathe. He began the course with good habits. You deserve it. All meals are homemade and vegetarian.
Where: Bernuy Salinero (Ávila)
Price:230 euros (accommodation, all homemade and vegetarian meals and all activities included)
Reservations: info@yogamente.com
More information: http://yogamente.com/
Yoga, meditation and hiking retreat in Pyrenees
From 9 to 12 October. Come and walk in a paradise of calm and beauty, to practice yoga and meditation daily and develop the consciousness of the here and now in all action and all times. The removal of Yoga and meditative walking is a proposal intended to get rid of stress exhaustion and connect with ancient practices that achieve deep relaxation and recharge of vital energy.
We offer a program designed so each soak in the experience of interior removal, beyond the mind and emotions. Our greatest learning comes from listening to nature. Cultivate silence helps to enrich this experience. In the middle of the activities, you will have time to rest and enjoy the present, alone or in company.
During the retreat, we offer an excursion of meditative walking half-day in the National Park of Ordesa or surroundings, with meditation in nature. Daily meditative walks and nature tours are ideal for connecting with our round, our body, our breath and our movement. Walks in silence allows us to enter a natural state of calm, opening our consciousness and our senses.
Contact: Katya or Daniel. 974 563 444 t / 622 016 648 / 645 830 346 /info@casacuadrau.org
Where: House Cuadrau. Street only 11. You saw (at the gates of the National Park of Ordesa and Monte Perdido). Huesca
More information: http://www.casacuadrau.org/
Meditation, silence and Yoga Retreat
From 9 to 12 October. An experience of peace and serenity. This retreat is an opportunity to treat yourself to quality time, a unique experience, a space to heal and strengthen the soul and the body.
They offer: Enrique Simó, teacher of meditation with over 28 years of experience, and Paqui Martin, Professor of yoga, bioenergetics and meditation with more than 15 years of experience.
Price: all included €180 (3 nights, single room, vegetarian)
Contact: Association Brahma Kumaris. Avenida Pio XII, 51, Madrid. T 91 5229498-626946473
Where: Salesians El Encinar, Mohernando, (Guadalajara)
Yoga Retreat in Burgos
From 9 to 12 October. A very special in a very special place retreat. We will practice Yoga, with emphasis on the Prānāyāma, ponder and share a couple of pills of Ayurvedic massage in the surroundings of the Gorges of the high Ebro and Rudrón natural park, soaking good vibration of the House the thalamus, in the town of Cortiguera.
This retreat is aimed both to those who approach for the first time to the practice of yoga to those who want to delve into this direct path of personal development, opening of consciousness and transformation. This transformation occurs mainly through breathing.
Accommodation and activities will be developed in the thalamus, a House of vernacular architecture of the XVII century located in Cortiguera and rebuilt with local natural materials. It is currently an autonomous construction waste and energy level. A place from which to learn, Yes, but also is a place with a very special power, because the thalamus has been accumulating years vibrations of Dirk and Xaro, practitioners and teachers of Shiatsu and Chikung. Persons are accommodated in double or triple rooms.
Price: €275. For people who need it, we offer some seats at a discounted price. There are only 12 seats.
Reservations: info@retiroburgos.com/ T 659 62 92 92.
Where: Cortiguera (Burgos)
More information: http://retiroburgos.com/retiroyoga/
Saturday, October 20
Start training in sound therapy
We live in a vibrational universe. All the ancient cultures of our planet have been known and used the vibration of the sound as a tool for personal growth and healing. In this new era we are rediscovering and applying the marvelous transforming power of these instruments.
Would you like to learn how to use instruments such as the Tibetan bowls, your voice, the gong or tuning forks to improve your life and that of l@s dem@s? It's a training theoretical practice in 9 modules of one Saturday a month from October 2015.
This training is intended both to therapists from other disciplines that you want to add these tools to your work as to persons without previous experience but eager to enjoy, learn, and feel the enormous power of these exciting techniques.
Diploma will be given to persons performing the complete training.
Contact: guy@afinateconlavida.es
Where: Carabaña. 28560 Madrid
More information: http://www.afinateconlavida.es/
Symphonic Gong bath
We are presenting a vibrational bath going to flood all of your cells. It is an experience where you enjoy the sounds and vibrations, leaving you to lead to a State of deep relaxation that a natural healing of body, mind and emotions can produce.
Which may be the benefits?
Free yourself from thoughts and feelings locked
Reduce stress and tensions
Reorganization of the emotional energy
Stimulate circulation and the glandular system
Cleanse, heal and harmonize at all levels
Connect with your inner
Where: C / mayor of below 2. (Cehegin) Murcia
More information: http://www.concienciaunida.com/
Course recovery of pelvic floor
10 and 11 October. This intensive course will allow you to specialize in the work of recovery of the pelvic floor. We'll teach you how to gain elasticity and toning this muscle group that often looks weakened again. We will work with specific techniques: restorative postures, music, sound, voice and other methods to achieve deep relaxation and to be gaining muscle tone. Our goal is that you can experience how to become aware of this part of the body and how to ease it really to then be able to work it.
Informacionl: info@sansyoga.com / T 636301777
Where: Bed and breakfast near Alayor, Menorca
More information: http://www.sansyoga.com/es/formacion/suelo-pelvico/
Meeting between science and Yoga
Intensive workshop for both teachers of yoga to students with experience.
It teaches: Roger Cole, specialist in yoga as a healing art.
Price: €75 each module / €215 course full
Where: MadYoga. Calle Pizarro 19, Madrid
More information: http://www.iyogastudio.com/es/intensivo-con-roger-cole.html
Weekend Yoga getaway
10 and 11 October. Yoga Retreat with all inclusive, rural accommodation and full Board, vegetarian. Classes of Hatha Yoga, Vinyasa Yoga and transportation management, and other activities such as hiking, kayaking, cycling, rural tourism, etc.
Enjoy a rural accommodation in the mountain at the foot of the Sierra de Grazalema and El Gastor Lake. Connect with nature while resting in luxury accommodation with pool, the natural landscape, vegetarian food and excursions in the mountains.
Price: from 140 €2 nights with Board full vegetarian, 2 kinds of Hatha Yoga with pranayama and Vinyasa Flow 2. Meditation and relaxation.
Where: El Gastor, Cadiz, or Ronda, Málaga
More information: http://www.luciayoga.com/weekend-yoga-holidays-spain/
Monday, October 12
Meditation workshop: the cultivation of compassion
When we refer to cultivate compassion, we refer to achieve calm and well-being derived from enhancing our relationships; the relationship with ourselves, the relationship with each other and the relationship with the world that surrounds us. From this perspective, compassion is the way to strengthen the capacity we all to relate to what generates conflict in others and in ourselves. When we achieve understanding we reach freedom and there is the deep sense of happiness.
Where: Anandamaya Center. C / Alcalá, 68, 1º dcha. Madrid
More information: http://www.retiroanandamaya.com/