The lightness of being
En su proyección hacia el mundo exterior, la mente se comporta como un sedal cargado de anzuelos, tendiendo a quedarse enganchada en todo aquello que encuentra a su paso. De este modo, el Ser termina aferrado a un sinfín de objetos, personas, ideas, emociones y sensaciones, circunstancias y situaciones, recuerdos y proyectos, deseos y aversiones. Escribe Emilio J. Gómez.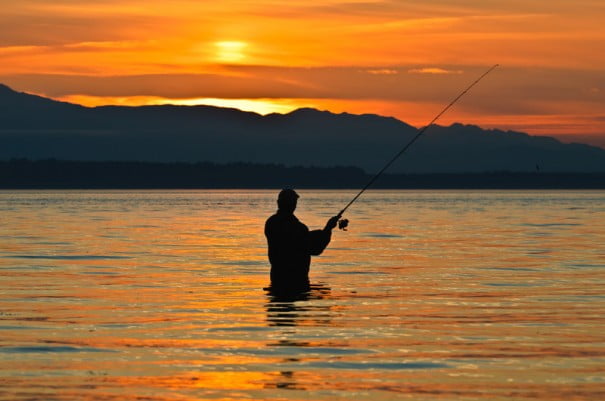 "No hay un solo instante en la vida del hombre en que
su atención no se sienta atraída por algún objeto".
K. Stanislavski
A veces, se trata de un simple anzuelo lo que se queda enganchado, mientras que en otras ocasiones son sendos arpones los que impactan contra los diferentes objetos, sujetos y situaciones.
Intentar desenganchar tales arpones es tarea ardua y dolorosa, pues puede ocurrir que en la maniobra de desenganche seamos nosotros mismos quienes acabemos sangrando y con dolor, o algo mucho peor: que se termine por hacer daño a otras personas.
Como posible solución podemos oír: "No te apegues", "Desapégate"… ¡Qué fácil es decirlo, y qué difícil hacerlo! No obstante, el consejo es correcto, pues en tal actitud reside el secreto de la felicidad. Pero ¿cómo lograr el milagro de vivir desapegado?
Desconocemos el modo ideal. Sin embargo, hemos podido comprobar cómo a través de la práctica del Radja yoga, la meditación, los diferentes anzuelos y arpones que carga manas, la mente, llegan a perder su consistencia gracias al proceso de understanding de la auténtica naturaleza del Ser.
La inalcanzable levedad del Ser
Es bien cierto que a través del fuego que genera la práctica del Radja yoga, los diferentes enganches que nos aferran y esclavizan al mundo exterior y sensorial pierden toda su eficacia al tornarse blandos y flexibles. De este modo, el Ser puede elevarse en libertad.
En algún momento, alguien sentenció que la levedad del Ser era un estado de inalcanzable acceso. Resulta natural la emisión de tal sentencia, pues los apegos evidencian el anclaje al mundo exterior.
Sin embargo, conviene recordar que la naturaleza del Ser es espiritual, y que por lo tanto tiende a la elevación. Para ello, bastaría con permitir que los enganches que generan los apegos se disuelvan en el fuego de la comprensión que la meditación enciende, para que el Ser pueda elevarse hacia las esferas que, por su natural condición espiritual, merece estar.
Who is

Emilio J. Gómez, teacher of yoga of silence inside yoga school.

info@silenciointerior.net