Friendly divorce
42% of relationships end in divorce, and a large percentage of people are separated more than once in his life. The tools that we are presenting here have to do with mainstreaming Mindfulness in divorces, resolution and prevention of conflicts. They serve not only to heal the people who are in a process of separation, but to provide love, affection and care to all parties. By Koncha pines-Pey for space MIMIND.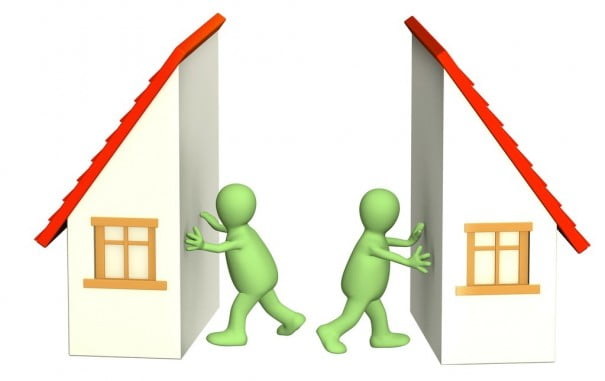 This is a look at how forgiving yourself and others, without judging, so can shine the joy and the wonders that await us in life. All leads us to the fullness of who we are, and the attentive divorces also.
Would some time ago that your relationship is different from what you thought? Do you find yourself lost in thoughts, fantasizing about how it could be your different life with another person? Do you think that you have to defend, fighting for your relationship, and that they always return the same things? You don't already feel the fire of passion and love has been transformed into something else? These are some of the thoughts I do my patients in consultation, when they are telling me that they want to divorce.
Many have similar or exact thoughts to those described, their self-esteem is low and do not have ability to see exactly What happened or feel throughout the process. What is more alarming is that they carried years trying to resolve their lives, infidelity, health wear, damaged their professional areas they have suffered, their children are affected and view just the idea of the process of resolution of all impossible.
A best present for all
The good news that I give them when they sit opposite me is that they should not think that their relationship is over, or that you need to follow. We work the idea that they are the co-creators of their happiness, and that what happens in the future today doesn't matter to us. We only care that the present is better for everyone. Couples are not separated; only transform affective ties.
Do you remember when your relationship was affection, joy and kindness? Has it become a painful ordeal? Do you remember when your thoughts were full of the other? There is almost always something that goes subtly diminishing relations, they begin to change negative positive feelings and the principle of love governing loses. It costs us more forgiving and is slightly more difficult to accede to the demands of the other until you des has "already want him less". Even if your relationship is comfortable, it is no longer as they used to, and can not more than so many demands.
Regardless of if you run a year or 30, the stories are repeated... Sand it has lost the "Mindfulness"; and that is not resolved simply with divorce, quite the opposite. Midnfulness recommendation is heal the source of discontent in a preprocessing before determining what to do. The ideal is to do it together, but sometimes you don't want to. Nothing happens, is accepted and at least one work. If we can assert the conscious presence in the relationship of one of the members, with luck it may take many things; but above all a: there are positive transformation in the system. We have strengthened one of the members.
We cannot change to another, we cannot change the situation or what has happened or is happening; We can only take responsibility for ourselves and avoid further harm - especially if there are children. Start where, by what you have: you. And do not you run away from the conflict; No one has said that it will have such a conflict. Relax and listen with beginner's mind.
These are some of the effects apply Minfulness Bassed Cognitve Therapy in relations between two persons:
Learn how to co - create their lives and not blame each other's frustrations.

Find out more detail and attention that is going on in their lives: take awareness of the process and what might happen if attention is not paid. Recognize if that has already happened other times, how they felt and what attitude took.

Explore the contract of "Mindfulness" having another and identify ways to strengthen, transform or dissolve it.

Learn how to develop a new consciousness that we begin to give real value to the relationship in the whole of the biography.

Cure constant repeating patterns at the relational level, forgive yourself and the other for the past and apply compassion.

Ccrear the dreams and live in them, feeding them, while the river of life wear them together.

Learn from where come the obstacles of the relationship, identifying resistance towards happiness.

Observe and learn how to cure the heart and life history.

Learn how to stop complaining and get to know by what is, loving and appreciating, to thus be able to know, love, and appreciate the other.
Experience the divorce is one of the most painful parts of life, but Mindfulness It helps you to cope with this trauma. The first question is: at what I'm holding? The idea of a happy family intact. The idea that the other is my property, and everything that does or says it belongs to me. The end of things, me afraid. I'm hurt because I would like to be right in this. I don't feel loved.
If you have children, try to keep them separated from the negotiations. Keep a happy home to the extent possible. Express your gratitude to each other for allowing yourself to be parent of an exceptional being. Take in the other; It will harm your child. No matter with whom live children; It is always the two children. Many times, even if a parent does not see his son every day, you can write beautiful letters or have unforgettable moments. Don't judge the other.
And to finish, four basic principles:
Recognize the existence of suffering (sometimes in a relationship do not we realize that we are suffering).

Recognize the cause of suffering (not throw blame each other; the real causes are within you).

Not trying to kill each other as if it were the cause of your discomfort (delete the relationship does not eliminate suffering, there are other formulas).

Follow your path. Life always gives you wonderful trails, and you can retrieve the life - whether together or separated.