Self-pity makes you happier
A very old rule of thumb says that "we should treat others as we would like treated ourselves". You can, but I hope that not you try them or the evil half of what they seek yourselves. By Koncha pines-Pey for space MIMIND.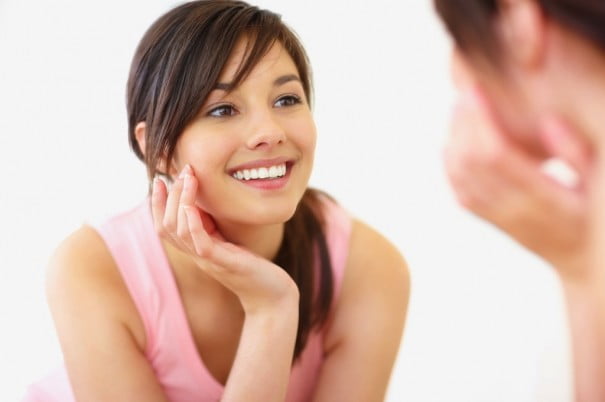 Phrases such as "what poverty of life!, I'm a mess and won't change!". You talk so tell a friend? Clear that no (or at least I hope). It is natural, as is it has educated us to be kind to others and to comfort them when everything was going wrong. Most of us are more sympathetic, kind and compassionate towards others than for ourselves.
Think of all those solidarity and generous people who always are "delivered to others". For some strange reason, our culture tells us that this is the path we must follow, especially if you're a woman: you must, first of all, give priority to the needs of others in front of yours. It is the opposite of being selfish. But is that true?
The answer is no, no, no. All of us just doing things for others not by altruism, but because we have fear of emotional exile, the self-chastisement or failure. That makes that much difficult "seeing ourselves as we are"... which is very painful. Much better to blame for my problems to others, better than confront me with my own internal dictator.
When I teach Mindfulness, insist that the self-pity and the compassion they are key in the final process of recognition and acceptance of oneself. I've found students who are sympathetic with them, and are much less prone to depression, the anxiety, insecurity, the challenge or stress... and much more to be happy, strong, optimistic and motivated to change their lives to be better. They also have better relations with them. We could say that autocompasivas people have a greater psychological well-being index.
Healthy and happy
When managed to curb the "critical mind" - which we continually represses and ends by enabling self-sabotage or self-harm - cycles and our "friendly voice" has been transformed into a compassionate ally, we begin to feel safe, accepted, and we can come to see us with sufficient clarity, making the necessary changes to be more healthy and happy.
But what is that of self-pity, really? On the basis of the Buddhist point of view, the self-pity has three key elements: kindness, humanity, and Mindfulness towards others.
The autobondad It refers to the tendency for support and understanding of ourselves rather than criticize us or judge us harshly. Instead of breaking us apart when we fail, we allow ourselves to be errors, we quench us, we console ourselves, and we care until the next time.
Humanity It means recognizing also that, like me, all human beings are imperfect. It allows us to connect to our own faulty condition from the human condition shared, so that we can have one perspective on our shortcomings and needs.
Mindfulness for the neighbour can be defined as see clearly what is happening: moment to moment. It is to be fully aware of our suffering in a balanced way - neither more nor less-, in order not to exaggerate it or inhibit it... and to arrive at the conclusion that all beings suffer and I also.
Paradoxically, the more you train the recognition of pain and most accept it... less suffer. The fair kindness becomes an instrument that is able to heal the pain per is. To get to soothe you, comfort you yourself, as a mother who loves, cares, and comfort to your child when this wounded. So you just have the emotional resources to take on new challenges and achieve the full potential. Mistreat you will not help.
Self-pity offers tools to connect with oneself, becoming more comprehensive with all those who matter to us. To practise self-pity, you have to learn how to turn the sock and apply yourself the same abilities and possibilities that you give to others. It is easier than it seems, and it could change many things in your life. Why don't you try it?