The miracle of Yoga in prison
The transforming power of Yoga is not limited to books or to classes. Arises where there is practiced, even in less favorable conditions, to surprise even from those who know it well. It is the essence of Yoga. Pilar Luna has it.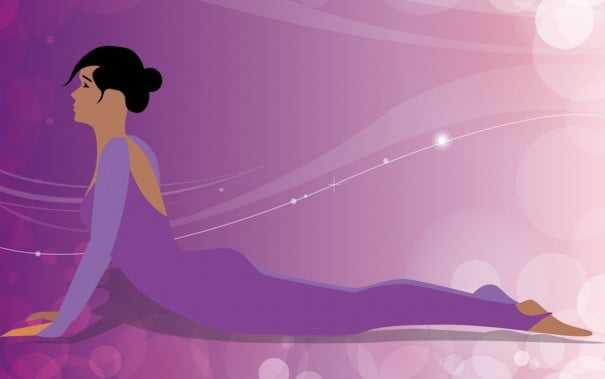 It's Saturday and forces falter. The week has been intense (do too intense?, beyond my limits...) I can change it...), the body calls for bed and racaneo under the blankets. Outside it's cold, the Sun does not come... All calls to stay still... L@s alumn@s wait... Drag me to the shower... pulling "tapas" (fiery, discipline, effort that brings me to what I seek...), term fix me, review the class, I get to the car... 30 minutes...
I get to the Center, I stumble with "bureaucracy", difficulties to enter, to bring together students, to begin full-time... I focus on the breath to avoid discussing. The mental speech invites me to leave this activity which costs so much energy to maintain, stop fighting with centers that give so few facilities to work. Only the image of students pushed me from the heart and I pushed forward, to overcome the obstacles. I get it, once more... for 14 years...
Students Flock: surprise!! Today they are all new. The prepared class does not work... They begin the doubts... I watch the participants to search for the best possible adaptation. One of them is Romanian, his eyes shine and smiles. The other student is hectic, expected that methadone, its vrittis We shake the two... can not for neither his mind nor his body. The third student is more advanced, white, very white, sweaty, old poor language, requires attention all the time, complains, unknown body scheme, his face shows it is shaved and incipient beard shadows on the face skin.
Flows harmony
It seems to me difficult to adjust something that can capture their scattered minds and I don't know if I'll be able to build common phrases with an extremely simple language. The confidence in Yoga It is my only sustenance. Today there are no blankets, we started a kind of foot, simple movements associated with breathing, maintain presence in action, at the moment, remove all accessory... Tadanasa dynamic and then maintained... Observation of the result... Prolong exhalation... It's been 10 minutes. All the vrittis (yours and mine) have been detained, the faces have been relaxed, flows a harmony...
Among all my anahata spreads: the miracle of Yoga!! I am attending in the first row to see a miracle of transformation through Yoga. Directed to the essence of the human being, I see as social classes, the culture, the superficial bonds, do not pose an obstacle to progress. Those large walls that rise in ordinary life that we have created and even producing crises and wars, vanish like shadows when we headed to the essence, to diana which suggests Yoga.
I still class with great emotion. At the end, the girls smile and spontaneously say: "that good is this!, Miss energy!".
This is what happens in the Yoga Group of the Prison of Picasent, alias "Picatraz" from 14 years ago. A group of seven teachers volunteers, belonging to different schools and lines of work, are witnessing miracles from a skybox, reinforce our tapas, we see how our preconceptions fall and cling increasingly to Yoga as the essence of the transformation that will lead to a new world, formed by beings human where crises will always be opportunities.
If you want to knock down walls (external and own), sign up for the experience, sure that won't let you down.
Who is

Pilar Luna

Medical. Yoga teacher and Secretary of AEPY CP

Voluntary Professor of Yoga at the prison in Picasent (Valencia)