International Yoga Day in the Year of the Pandemic
Siempre se recordará 2020 como el año de la gran crisis. El año en que vivimos peligrosamente y morimos un poco con los que se fueron. El año del encierro interior, del cuestionamiento, del miedo y de la esperanza… y ojalá que del yoga humanitario.
Escribe YogaenRed.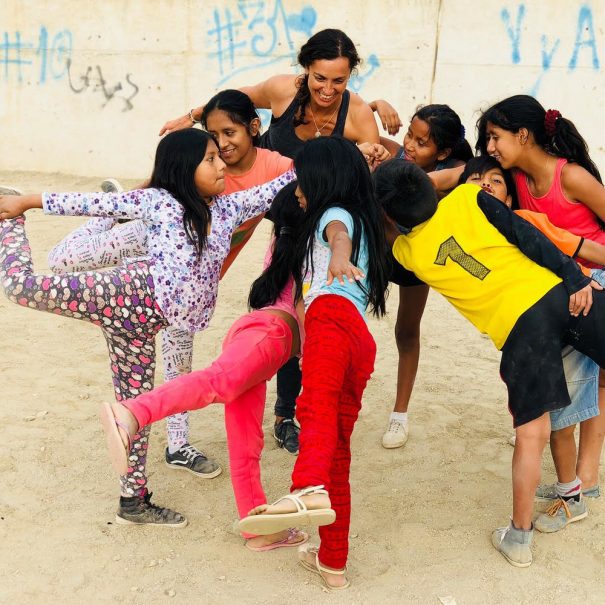 Tal vez 2020 sea también recordado como el año del principio de la transformación hacia un mundo mejor. Está en nuestras manos.
Algo nos ha cambiado por dentro, y nos damos cuenta ahora, tras toda esta convulsión. La mayoría hemos sentido una llamada a cambiar cosas, a hacer más para vivir mejor, más de acuerdo con nuestras intenciones, con nuestro Dharma (ética, compromiso, virtud, propósito, servicio, verdad…).
Como dice Ramon Marpons en su artículo Lo que creemos ser y lo que somos, hemos investigado en nuestras propias necesidades interiores y creencias y hemos percibido que nos surgía del corazón la intención de ser útiles a la comunidad, de poner nuestras energías y nuestra fuerza interior al servicio de las personas y las causas que más lo necesitan.
¿Crees en el yoga como motor de cambio? Muchos sí creemos.
Hace unos días, en otros artículos (The Yoga of Social Commitment: Activists NeedEd And What if we honor losses by humanizing the world?) lanzábamos una invitación a quienes les resonara la idea de unirnos en un debate de ideas para llevar la dimensión ética y de compromiso social del yoga fuera de la esterilla. Y ha emergido una ola de respuestas positivas que ya está entrando en movimiento: más de 20 personas dispuestas a poner en común sus granos de arena para reforzar los flancos más débiles de la sociedad.
Es el momento del que el yoga humanitario se movilice. Somos miles los y las practicantes de yoga, enseñantes, estudiantes, yoguinis y yoguis; una legión llena de energía de regeneración y transformación que puede lograr cambios positivos en nuestros entornos y avances significativos en terrenos que necesitan mucha ayuda.
Una leyenda guaraní cuenta que una vez hubo un gran incendio en la selva. Todos los animales huyeron despavoridos, mientras que un colibrí iba y venía sin cesar llenando su pequeño pico con agua de un lago para lanzarla a las llamas. "¿Pero qué haces, loco? -le gritó un jaguar-. ¿No ves que un poco de agua no basta para apagar un incendio?". El pájaro quedó un segundo pensando y contestó: "Yo hago mi parte".
¡Hay tantas áreas, causas, personas y colectivos a los que podemos contribuir haciendo nuestra parte! Desde la sensibilización, la concienciación, la reeducación, la solidaridad, el voluntariado, la cooperación…
En estos momentos ya hay mucho/as compañero/as de la comunidad yóguica haciendo un excelente trabajo de voluntariado en colegios, con adolescentes en centros de acogida y con niños con necesidades especiales, o con personas mayores en residencias, con internos en prisiones, o en hospitales, o acompañando a enfermos terminales, concienciando sobre protección del medioambiente o denunciando el maltrato animal, los abusos de poder o la exclusión social…
In the Día Mundial del Yoga del año del pandemia, queremos celebrar la bendición de esta milenaria ciencia de vida que tanto puede hacer por la sociedad y honrar el trabajo de quienes practican también fuera de la esterilla.
¡Ojalá que en este año demos un paso adelante muchos más!
Si quieres sumarte a la ola del yoga del compromiso social, escríbenos a info@yogaenred.com