What if we honor losses by humanizing the world?
Y llegó la Ola Gigante, nos arrolló el tsunami y una tormenta que parecía interminable nos envolvió… Y experimentamos en la piel y como humanidad la impermanencia y la fragilidad.
Escribe Paula Colantonio.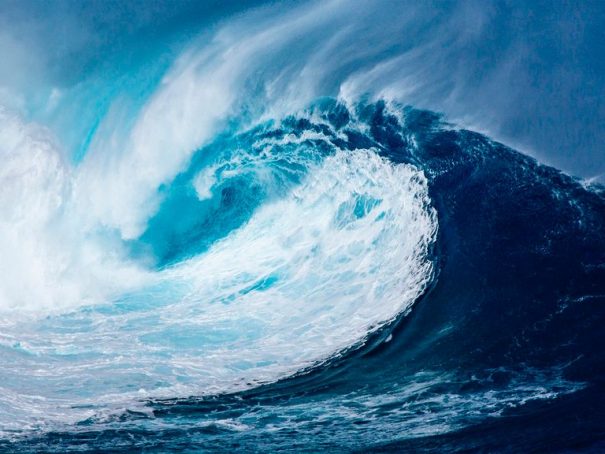 Días de dolor, de miedo, de muerte. De ansiedad y soledad. De dudas e insomnio. De pérdidas y crispación.
Larga noche afortunadamente iluminada por el esfuerzo heroico de trabajador@s infravalorados. Larga noche que dejó al descubierto nuestras miserias tanto individual como colectivamente. La pandemia mostró sin anestesia que hacemos agua por casi todos lados como sociedad…
Y por fin, gracias al trabajo de tantos la tormenta comenzó a ceder… Es el momento de empezar a elaborar el duelo. De cerrar el ciclo de lo que fue, honrar lo aprendido y volver a empezar.
Nos llevará un tiempo. No será fácil, pero es necesario y es posible. Tiempo de observar qué quedó, qué resistió los furiosos vientos y cuidarlo con mimo esperando que vuelva florecer. Y es también tiempo de sembrar en los espacios arrasados por el tsunami, nuevas semillas con el legado de lo aprendido.
Se abre una gran oportunidad como sociedad. Como dice Pepa Castro en The Yoga of Social Commitment: Activists NeedEd, "se abre un camino esperanzador entre las incertidumbres y los miedos. La Covid-19 nos mandó al rincón de pensar y nos sacudió parte de nuestras inercias y certidumbres. Podemos volver a aferrarnos a ellas en cuanto las circunstancias nos lo permitan, o podemos intentar dar un paso al frente fuera de la zona de confort".
Si no es ahora, ¿cuándo? ¿Qué más tiene que pasar?
Ojalá seamos capaces como centros de yoga y como profesor@s de salir de nuestra zona de confort e implicarnos activamente en poner al yoga como herramienta de sanación del planeta, justicia y libertad.
A yoga comprometido, con los pies en la tierra, la mente lúcida, la intuición despierta y conectando y honrando nuestro corazón, nuestro Maestro interior.
Yoganet quiere dar ese paso. Nos comprometemos públicamente a trabajar por la sanación del planeta, la justicia y la libertad y aceptamos la invitación de Pepa, donde al final de su artículo propone formar un grupo de trabajo para un yoga comprometido socialmente. Si te resuena, haz como yo y escríbele a info@yogaenred.com
Por último me gustaría compartir contigo una sesión de Yoga Nidra inspirada en este texto: https://www.youtube.com/watch?v=Sr6oQCnsy_Q
Paula Colantonio. Co-founder of Yoganet y profesora y formadora de Yoga Nidra. Yoganet reabre sus puertas en la fase 3 de Barcelona.