The movie of your life
¡Qué fácil es perderse en el Hatha! ¡Qué fácil es extraviarse en la vida! Eres consciente de lo que haces, de aquello que realizas, y esto de vez en cuando. Pero cuando eres consciente de aquello que estás haciendo… ¿eres consciente de ti?

Type Natalia López.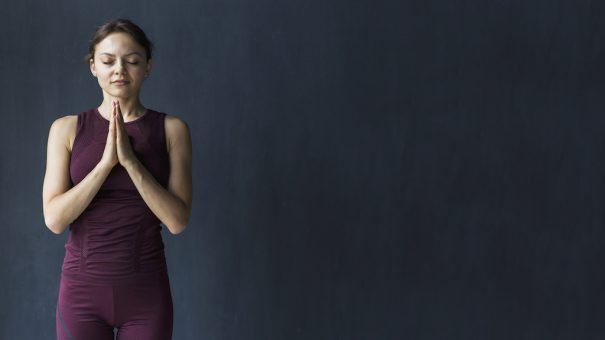 It's the same as it is. Hatha Yoga, freír un huevo o hablar con alguien… Realizamos casi todas las actividades volcados al mundo exterior, sumergidos en las impresiones que nos envuelven y que nos hacen perdernos, al olvidarnos de nosotros mismos.
¿De qué sirve un hacer, sin cesar… si you, la esencia, la presencia, no estás?
¿Qué sentido tiene el yoga físico si a través de la ejecución del ásana me pierdo?
Cualquier cosa que hagas, incluido el yoga físico, puede verse convertido en una herramienta para volver a ti. Haz Trikonasana atendiendo a todos los detalles de la postura que el profesor te haya dado, pero no olvides que eso que observas a través de los detalles no es más que un cuerpo. Practica pranayama, y observa el prana recorrer el cuerpo, pero no olvides que no es más que prana recorriendo un cuerpo… Así podríamos seguir hasta el infinito.
Trascender, ir más allá. Esta es la clave para recordarte. Ir a la esencia, a esa presencia que eres, que no cambia nunca, pues el cuerpo y el prana se van a ir, un día desaparecerán, pero la esencia, aquello que eres, permanecerá. Eso estará siempre ahí y a su debido momento se fusionará, será reintegrada a aquello de lo que forma parte, del Paramātmāṇ.
Esto que ves es una película. Todas las mañanas aparece en tu vida la misma película de la que eres el guionista, director y protagonista, todo al mismo tiempo. ¿Cómo quieres que sea? ¿Olvidada de ti, del actor principal? ¿Quién va a estar a cargo de tu vida? ¿Tu mente? Otra parte de ti que parece real, ¿verdad? Pero no lo es: real eres tú.
Haz tu vida, vive tu película, pero do it consciously. Eso sólo lo podrás conseguir si no te olvidas de ti.
Vive desde la consciencia que eres.
Natalia López. Profesora de Yoga de "Silencio Interior – Escuela de Silencio". Imparte clases en Boadilla del Monte y en el centro de Madrid a nivel grupal, así como a nivel individual a aquellas personas que por sus patologías lo necesiten.