Yogic agenda for the weekend
¿Te apetece hacer algo diferente y enriquecedor este fin de semana? Aquí te proponemos citas adecuadas a todos los gustos y estados de ánimo. Como cada jueves, YogaenRed recopila y te ofrece estas atractivas propuestas que nos envían los organizadores.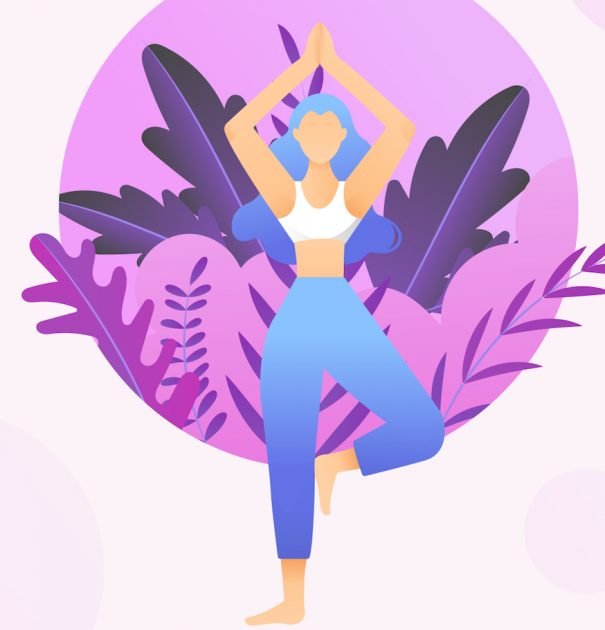 Friday 20 of September
Formación de monitores Yoga Kids & Family
20 al 22 de septiembre. ¿Quieres aprender a crear y dirigir, tus propias clases y talleres, de yoga para niñ@s, adolescentes y yoga en familia? Este es un curso intensivo está dirigido para tí, si eres amante del yoga, estás o quieres estar en contacto con niñ@s, adolescentes y/o familias. La Formación Intensiva Yoga Kids & family , es un curso completo, que incluye: -Un manual completo, con ejercicios y clases hechas. -Un certificado de formación -Y acceso ilimitado a nuestra comunidad de apoyo para monitores Yoga Kids & Family.
It teaches: Miriam Alcántara, directora y formadora de Yoga Kids & Family.
Where: Prana-Espacio Holistico C/Ardemans,7 Madrid
More information: https://yogakidsandfamily.es
Taller Leslie Kamimoff en Madrid
20 al 22 de septiembre. Leslie Kaminoff es un educador de yoga inspirado en la tradición de T.K.V. Desikachar, de quien fue alumno por una década. Imparte cursos de anatomía y metodología del yoga en diversos lugares del mundo. Es coautor junto a Amy Mathews del conocido libro Anatomy of Yoga. Fundador de "The breathing project" en Nueva York, una asociación sin ánimo de lucro de enseñanza de anatomía del yoga y todo lo relacionado con la educación del yoga basado en la respiración.
Where: Dhara Yoga. C/ Redondilla nº3 bajo. Madrid
Contact: T 91 366 29 27 – 652 03 11 86 | dhara@dharayoga.es
More information: https://www.dharayoga.es/lesliekaminoff
Máster Class de Yoga Integral
Mediante esta Máster Class pretendemos dar a conocer el Yoga Integral, un yoga por y para la vida cotidiana. La idea del taller es acercar algunas herramientas fundamentales como asana, pranayama, kriya y meditación para facilitar una mayor conexión con la sabiduría e intuición que todos portamos en nuestro interior.
Where: Centro deportivo Atenea. C/ Amapola 1 local 6. Cáceres
Contact: T 667 24 61 03 (Isabel) | pedro@escuelamahashakti.com
More information: https://www.escuelamahashakti.com/
Curso Aprendiendo a Meditar
Acércate a la realidad de tu verdadero estado. Adquiere esta poderosa herramienta para encontrar el equilibrio en mente y cuerpo. Es un programa de cuatro sesiones. Aprender a meditar es un método extraordinario para el cultivo de una experiencia interior de paz y calma a través de una limpieza en la mente. Es una herramienta principal en el camino espiritual para desarrollar las cualidades espirituales. Pero no solo es una técnica, es un arte a través del cual podemos tomar la materia prima de nuestras experiencias de la vida cotidiana y transformarlas en algo extraordinario.
Where: Calle Ancha 8 Bajo Esc C-D bajo. Salamanca
Contact: T 669 488 344 | juanaperez@umec.com.es
Weekend Yoga & dance by the sea
20 al 22 de septiembre. Desde la comarca de Ortegal, punto más al norte de Galicia a una hora y cuarto de A Coruña, hemos elaborado un programa para ti, para descansar, escuchar el silencio, volver a lo esencial… y sumergirte en una experiencia de Yoga y danza muy especial. Tiempo de crear espacio donde abrazar aquello que de verdad necesitas. En un alojamiento único, con comidas deliciosamente preparadas, relajadas caminatas por playas vírgenes de arenas blancas, sesiones de Yoga y danza, relajación y meditación en un entorno costero espectacular. Nuestra comarca escondida, lejos de las rutas turísticas, no te dejará indiferente.
Nuestras profesoras de yoga. Nati e Idoia, cuentan con formación académica y mucha entrega y amor por su trabajo, haciendo del Yoga una herramienta para tu día a día. Sus sesiones pueden adaptarse a todos los niveles y condiciones físicas.
Bufé vegetariano elaborado con productos de temporada, priorizando la cercanía de su origen y la producción ecológica. http://deliciosamenterural.es
Alojamiento. Situado en el corazón de la ría de Ortigueira, en Cariño, se encuentra un lugar para descansar y disfrutar del entorno natural. En A Miranda te proponemos vivir una experiencia marcadamente original, llena de detalles y toques personales en una atmósfera única y sorprendente. https://hotelamiranda.com
Price: 270€
Contact: Idoia T 696078705 idoiamendezya@hotmail.com
Saturday, September 21
Autumn Solstice Yoga Retreat
21 a 23 de septiembre. Enraizar y dejar ir a través de las técnicas de yoga. Te invitamos a este retiro en el que nos sumergiremos en el otoño de una manera muy agradable gracias a diferentes técnicas de yoga y alimentación vegetariana y consciente, específica para esta temporada.
Where: Casa Rosetta. It's arratzua. Bizkaia
Contact: info@uniyogagernika.com
More information: https://uniyogagernika.com/
Atma Kriya Yoga course
21 y 22 de septiembre. Yoga para el Alma: poderosa práctica meditativa y física de yoga que abre el corazón al poder de transformación del Amor. Con Vichitra.
Horario: sábado de 16.00 a 19.00, domingo de 10.00 a 14.00 y de 15.30 a 19.00
Where: Centro Surya Buddhi, calle Cosme Etxebarrieta 1, Bilbao
Contact: Nerea T 688 641 168 / Vichitra T 664 294 993
Investment: €200
More information: https://www.facebook.com/events/414924942570036/
Proyección del documental 'Mantra: Sounds into Silence' y después kirtan
Tras el éxito en Europa de la corriente en los cantos mantras y sus beneficios para la mente y cuerpo, estrenamos mantra. Sounds into silence en City Yoga. El documental dura 1,30h y después vamos a ofrecer un Kirtan de 30 minutos con Shabda (más información abajo).
Opening hours: 19.00 – 21.00
Price: 7 € Reserva de plazas en la web de City Yoga.
Where: Madrid. City Yoga, c/ Artistas 43
More information: https://www.city-yoga.com/
Sunday, September 22
You are + peace
This year the speakers will be Mónica Esgueva, Esperanza Santos, Paloma Cabadas and the Lama Geshe Ngawang, que nos hablarán sobre su experiencia en buscar espacios de paz, tanto en el silencio como en la vida diaria. En el aspecto musical, contaremos con Patricia Mateo con su arpa y cantos élficos.
Where: Colegio Calasancio (Calle del Conde de Peñalver, 51)
More information: http://www.fundacionananta.org