Official Yoga Training of the EIY and UNED
Under the protection of a collaboration agreement signed between the UNED and the International Yoga School, the 1st call for the delivery of the Certificate of Professionalism of 'Instruction in Yoga' is launched. It will start on November 11 in Madrid at the Jacinto Verdaguer University Campus.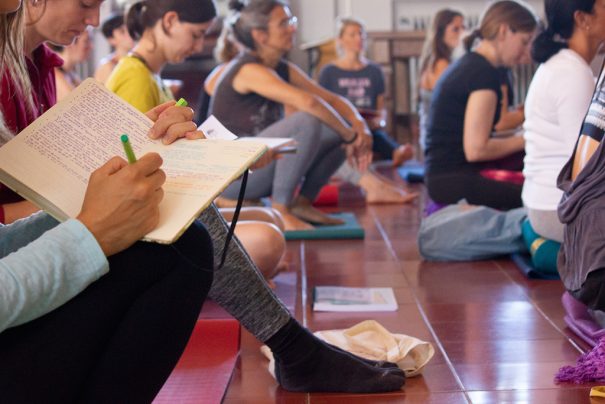 Finally, one of the training schools of yoga teachers with more solera and most important will start to teach in Madrid the Certificate of Professionality of "Training in Yoga". It's about the International School of Yoga who has signed a Agreement with UNED to be able to offer this official accreditation, in addition to his own private training, he has more than 20 years of prestige and more than 5,000 instructors and Yoga teachers trained and qualified in his training and specialization programs.
A Certificate of Professionalism is regulated by Organic Law 5/2002 of June 19 and by Royal Decree 34/2008 of January 18, as an official accreditation instrument of one of the professional qualifications of the National Catalogue of Professional Qualifications in the field of labor administration.
It is a certificate that accredits all the professional skills that enable the development of an identifiable work activity in the productive system.
They are official and valid throughout the national and European territory and are issued by the SEPE and the competent bodies of the Autonomous Communities.
The Professional Qualification of Yoga Instruction is governed by Royal Decree 1034/2011 of July 15. Another law affecting the Certificate of Professionalism Instruction in Yoga is the Law of Sport (It has already been approved in the Andalusian Community, the Community of Madrid, the Generalitat and some others. This law affects the Certificate of Professionalism of Instruction in Yoga since it is a qualification within the professional family of Physical and Sports Activities. It is a law that incorporates the qualification for the development of the profession of Yoga Instruction).
Certificate of Professionalism Details
To access the official training, applicants will have to provide a photocopy of one of the following titles:
–Título de Bachiller LOGSE / COU o superior.

–Certificado de profesionalidad de nivel 2 de la misma familia y área profesional.

–Cumplir el requisito académico de acceso a los ciclos formativos de grado superior, o bien haber superado las correspondientes pruebas de acceso reguladas por las administraciones educativas.

–Prueba de acceso a la universidad para mayores de 25 y/o de 45 años.
En caso de no cumplir ninguno de los requisitos anteriores se requiere superar una prueba de competencias clave, de acuerdo con lo recogido en el Anexo IV del Real Decreto 34/2008, para cursar con aprovechamiento la formación correspondiente al certificado de profesionalidad. En este caso, se debe marcar la casilla "sin titulación" en la solicitud de inscripción, y UNED_Madrid se pondrá en contacto contigo.
Las personas que cursaron sus estudios en otro país deben tenerlos homologados en España en el momento de formalizar la matrícula.
El programa se compone de 4 Unidades de Competencia que equivalen a 4 Módulos Formativos. Además, exige un módulo adicional de prácticas no laborales.
Cada Módulo Formativo está compuesto por Unidades Formativas. Para superar cada módulo es necesaria la asistencia mínima del 75% de las horas teórico-prácticas. Quienes no terminen o no superen la totalidad del Programa, recibirán un certificado que acredita los módulos superados. Dicho certificado se considera como acreditación parcial acumulable de las competencias profesionales adquiridas.
Las prácticas no laborales podrán realizarse en la Escuela Internacional de Yoga, en sus centros de Yoga colaboradores y asociados así como en aquellos que el propio alumnado proponga.
Titration
Una vez cursados con aprovechamiento todos los módulos incluido el de prácticas no laborales, el alumnado podrá solicitar la expedición del título de Certificate of professionalism of instruction in Yoga ante la Comunidad de Madrid. Es válido para todo el Estado español y europeo a través del Suplemento Europass a los Certificados de Profesionalidad.
También podrá solicitar el Diploma de Nivel II – Profesor/a de Yoga- a la Escuela Internacional de Yoga. Es una acreditación de prestigio válida en todo el mundo y registrada en la Yoga Alliance.
El/la estudiante, una vez concluido este programa de certificación oficial, puede continuar con los Cursos de Instructor-a Especializado-a o con el Máster de Yoga que propone el itinerario formativo de la Escuela Internacional de Yoga para alcanzar las 500h de formación de Yoga registradas en Yoga Alliance y que forman parte de cualquier itinerario formativo a nivel internacional.
More information: https://www.escueladeyoga.com/CertificadodeProfesionalidad-InstruccionenYoga