Mudras: Mudra of back
Los mudras son gestos ancestrales que empleados con sabiduría y constancia ayudan a curar enfermedades, calmar dolores, sosegar el ánimo y aumentar nuestra vitalidad. Practicados junto a la meditación, apoyan y facilitan el camino espiritual de manera sencilla, auténtica y libre de cualquier doctrina.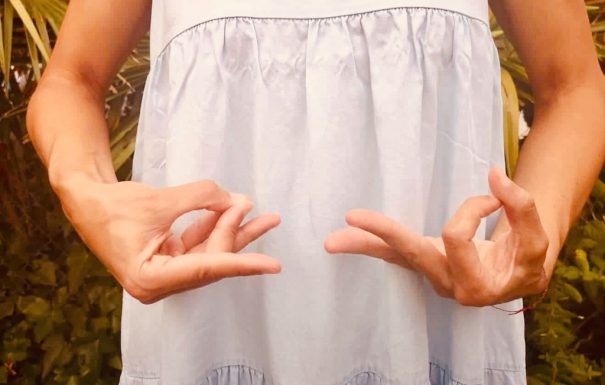 Right hand: join the thumb, middle finger and the little finger, while the index and ring remain widespread.
Left hand: the phalange of the thumb on the nail of the index.
It is advisable to practice it four times a day for 4 minutes, or if you have acute discomfort, until it produces the desired effect.
This mudra acts above all when someone who is delicate back It has forced to do some physical work, like cleaning the House or loading boxes. It is also suitable for those who suffer from painful tensions after an effort or for having been too long sitting in an incorrect position.
Back pain can have various causes. Almost all persons show deviations and wear, but they do not have why to cause pain. Headaches can also produce them any sick organ whose nerve pathways pass through the spine. Continuous mental effort, fears, heavy meals, lack of sleep or poor exercise, also are possible causes of back pain.
Este mudra actúa mejor en una postura que descargue la espalda (tumbado en el suelo, subiendo los pies a una silla). Mantén la barbilla un poco hacia dentro, para que la nuca esté recta y extendida. Esta pequeña tensión actúa sobre la espalda. En esta postura, transcurridos 20 minutos, las vértebras se han alimentado de manera óptima, y el metabolismo vuelve a estar a pleno rendimiento. Practica este ejercicio durante la pausa del mediodía en la oficina y no sufrirás dolores en todo el día.
Please note that your thoughts influence in a very direct way, so the image and the claim are fundamental in adopting this position.