Yoga: useful, practical, simple and heartfelt, without mystical focus
Three practices that seek to improve the quality of people's lives and get it, two of them ancient, the other contemporary: Yoga, Buddhist meditation and the Mindfulness.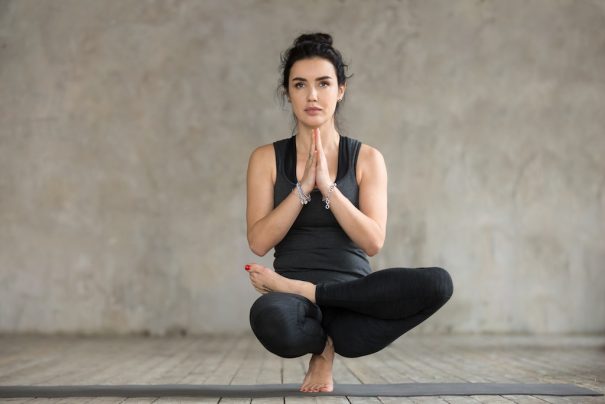 All with a common tool to achieve this, attentiona magical process that if you learn to focus your life makes a new and better world, you begin to live in a different way, it has nothing to do with dress than (white, Orange, red, or other), use turban or leave your current life to go to a mountain near ca UCE in a river or spending years of your life in an Ashram. Your note starts to be different, whether you look within yourself, as outside, magic pure and good, of which we are made, and which today has much pragmatism, can see and feel.
Yoga: In theory thousands of years of history (5mil, 6mil, up to 10 thousand) according to research, says that everything comes in the Indus Valley. It's been thousands of years, and what was practiced at the start in that area, with the passing of time and even today has had modifications typical of people who have been learning and delivering this knowledge, even in that place where everything was born already is not the same.
In one way or another add you something, even if you recite from memory a method, form or lineage of Yoga in particular you'll notice that something yours added you, a mantra, something that turned out to be very useful in your practice, something that is , but there is something you in what you are doing that it modifies the essence of what they learned, in the same way the culture is inserted where the Yoga also adds nuances of those territories.
Some argue that we have a modern Yoga and a former Yoga, I will not talk about their differences in this article, to me I like to say that We have a Yoga within nosotr@s, ancient or modern it depends on the point of view from where we are situated.
Yoga in the simple and the complex, it can be understood as the connection with all, and something that all dwells within us, to understand it so our quality of life changes. It is not a religion not forces you to anything nor imposes you nothing, it comes from a culturally marked this land, but Yoga does not follow a God in particular, on the contrary, is pure spirituality, a chasm of difference between religion and spirituality.
It is important to point out that it is not necessary to have an altar of anything or anyone's image. Some assumptions ¨neoiluminados¨ promote these practices and ceremonies related to continue spreading rituals coming from the culture of Hindu peoples of the traditions of the towns of the India, and the way in which is expressed the mysticism by the neoiluminados doesn't make much sense, does not give you more health or you come to be a neoiluminado, for nothing, before we would have to understand the foundations of the beliefs of peoples and traditions last weekends. The feel and flow with your essence help to improve your health in its broadest spectrum thus improving your quality of life.
As a suggestion, if you want to learn ritual Mystics of ancient peoples, because well, I'm not who to tell you not to do it, but I can suggest that you manage to differentiate what is healthy and good for you, what is not. Similarly you can start learning from your local ancestral villages, you will be more familiar and close, always filter your learning if there is doubt and can harm you what is the point of doing it?, talking about techniques that help to improve your health and take care of your body, mind and spirit.
Nosotr@s can help you with our formations in Yoga, a perspective useful, simple, practical and heartfelt, without indoctrination or dogma whatsoever, on the contrary we will discover different techniques of Yoga, Buddhist and Mindfulness Yoga that lives in you, helping you to take awareness of it, which at the end of the training you will be easy to give your practice to future practitioners.
We will see how we can focus our attention with techniques such as: Pranayama, mantra, meditation, Asana and much more, always thinking that if it is healthy you have to practice it, feel it and enjoy it.
The beginning of our Yoga instructors as training year 2019 is in the month of October, I hope! Check out the following link program https://www.enjoyyogahouse.com/cursos/instructores

Alejandro Torres Retamal. Director & Instructor CEYH

www.enjoyyogahouse.com | + 56950936703