6 FisiomYoga / the bird of Eden
Esta sección, FisiomYoga, une la práctica de yoga con la fisioterapia y la osteopatía. ¿Te gustaría conocer un estiramiento de equilibrio mientras estiras el psoas-ilíaco? Pues en esta entrega te lo explicamos en detalle.
Escriben Or Haleluiya y Alex Monasterio.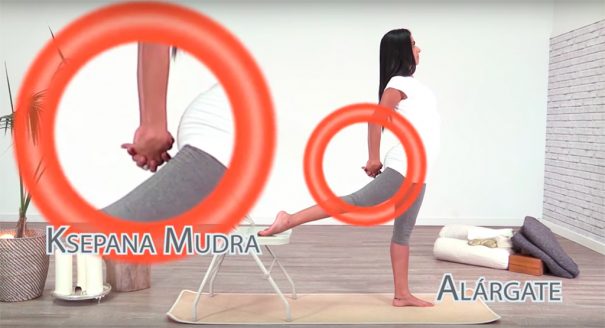 No se aprende solamente de experiencias, sino es la apertura que uno tiene a la experiencia lo que le permite absorber y actuar según las moralejas que se van asimilando a lo largo de la vida.
La apertura a los acontecimientos de la vida es lo que permite que se mantenga una humildad para reconocer que cada persona y cada evento es un misterio cuyo sus causas y origines son en parte desconocidos.
Esta apertura a la vida es pura salud porque la mente que «sabe» suele ser una mente cerrada que no aplica otras maneras de ver las cosas o de comportarse ante ellas. Una mente cerrada conlleva un cierto tipo de sufrimiento, ya que uno de los placeres más grandes de la vida es el progreso, la evolución, el crecimiento. En la medicina china se suele decir que cada estancamiento produce dolor.
El movimiento en el aprendizaje conlleva cambios en los puntos de vista (y de conducta) que vitaliza la mente. Esta frescura y apertura mental es altamente saludable. La salud mental, en parte, depende de nuestra apertura a aprender y crecer, de poder disculparse, perdonar y comprender que aunque hay lecciones que marcan la vida, cada persona y situación es diferente y ofrece nuevas oportunidades y lecciones.
Get ready
Coloca una silla detrás de ti aproximadamente con la distancia de un buen paso. Lo ideal es apoyar la silla en la pared para que esté estable.
Hold you
Coloca el pie izquierdo bien firme sobre la tierra y el empeine derecho sobre un asiento. Nota la fuerza de las dos piernas y cómo te aguantan aun estando en una posición aparentemente inestable. Confía en tus piernas y en tu equilibrio corporal.
Quédate siempre y cuando no notes ninguna sintomatología en la rodilla, ya que no es una postura recomendada para quien tiene condromalacia rotuliana o artrosis de rodilla o cadera.
Extend yourself
Inhala y alarga la columna hasta que tu corazón empiece a mirar hacia el cielo. Lleva tus hombros hacia atrás y junta las palmas de las manos en Kespana mudra, apoyando las muñecas entre sí y uniendo los índices mientras el resto de los dedos están cruzados.
Take a breath
Respira profundamente hacia la zona corporal donde más notas el estiramiento muscular. ¡Date cuenta también del efecto mental que tiene la apertura corporal y la respiración profunda!
FisiomYoga es una disciplina destinada a coordinar el yoga con el mundo sanitario en el que, además de obtener mayores beneficios físicos para el practicante, potencia los dos sectores. Más información: https://yoga-terapeutico.com/