Agenda for a weekend of tribute to Yoga
We started the weekend celebrating the international day of Yoga with a lot of activities that you can consult this Friday HERE. We completed the information with other events, as well as the last withdrawals from June you can find here. You have all the information so you don't miss your meeting with yoga!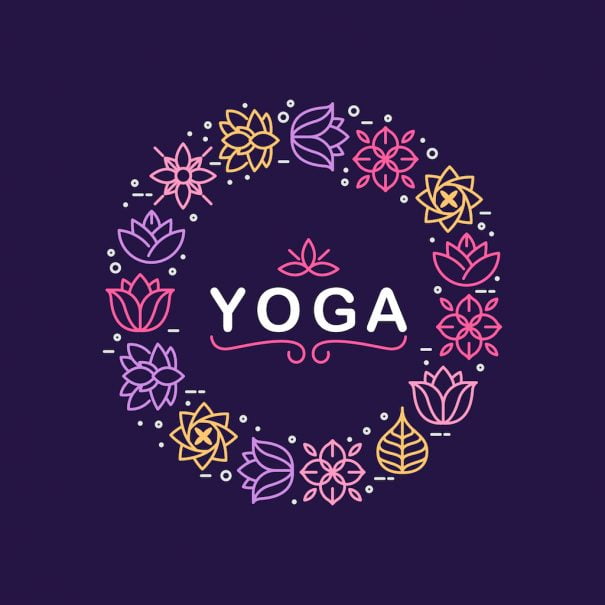 Friday, June 21
Open House at the international school of Yoga
On the occasion of the international day of Yoga, all classes in the EIY on June 21 will be free. For and access to classes is necessary to be registered. You can come with time to register at reception. Free entrance until full capacity is reached. We recommend bringing your own mat. See the class schedule and more information at reception.
Where: C/Fuencarral. Madrid
More information: https://www.escueladeyoga.com/
Special kind of Kundalini Yoga: Renaissance
According to the teachings of Yogi Bhajan. In Exchange for conscious donation and through the practice of the kriyas and meditations which formed part of their original courses of Rebirthing, you will have the opportunity to get rid of all that which is preventing you from living a full life. They are classes specifically designed to clean the subconscious and eliminate fears and inherited patterns. It is a class that is open to everyone, but keep in mind that is a fairly demanding physical practice. You only need comfortable clothes to move without difficulty.
It teaches: Prabhu Sangat Kaur: teacher of Kundalini Yoga certified by AEKY and massage healing according to the technique of Yogi Bhajan
Where: CDE Wutang Leganés, crossing of the pen n ° 4, Leganés
RSVP: 647 920 851 T
More information: https://prabhusangat.com/
Kind of meditation and Nidra Yoga by Tania Munoz
In this workshop we will practice one of the 5 practices that help to balance body and mind, Nidra Yoga, and we'll be guided by the teacher Tania Munoz.
We will devote the session to Yoga Nidra, which can be translated as "psychic dream" or "conscious dream". We learn to relax in a conscious way, between wakefulness and sleep; in that moment in which the mind is stilled and becomes an ally who increases our capacity for concentration, knowledge and creativity.
Where: Crta. Fuencarral 1 - commercial park River North II. Alcobendas. Madrid
More information: https://www.espacioorganico.com/events/clase-de-meditacion-y-nidra-yoga-5/
Saturday, June 22
Extensions workshop
Con Las extensiones son posturas que generan flexibilidad y estabilidad, nos conectan con nuestra vulnerabilidad y desde ahí nos hacen más fuertes. Si se practican de acuerdo a ciertos principios de alineamiento que sintonizan con la biomecánica del cuerpo y con la respiración, estas posturas son esenciales para la salud de la columna vertebral.
In this workshop we will explore how to prepare the body of loving and intelligent way to posture called Urdhva Dhanurasana so you can experience it with delight and dropping layers that prevent shine the light of heart inspired by the energy of the Sun in your day of celebration. The workshop has a duration of 3 hours.
It teaches: Susana Garcia white
Where: Santosha Yoga. Palencia
Value: €40 only for 10 people
Reservations: info@rasalilayoga.com
More information: https://www.rasalilayoga.com/
Sound garden to celebrate the summer solstice
Sound garden is a super celebration of Solstice with gongs and other ancestral instruments, we will make on Saturday, June 22 at 20.00 h in the study of Yoga Bowspring of Maria Icaza in Aravaca. It is a wonderful opportunity to junt@s to participate in this event. You can come with friends and family. If you bring something drink or meal, dinner after the concert of gongs.
Where: Study of Yoga Bowspring of Maria Icaza (Zen Garden), c / Mimosa 6, Aravaca
Contribution: €15
Reservations: vishnupriya.om@gmail.com / T 690382206
More information: https://brahonain.com/
Sunday, June 23
All about sequencing. Masterclass and workshop with Joan Hyman
Joan Hyman Yoga returns to Spain for the second time to teach a master class and an intensive workshop on sequencing. Yoga teacher senior studies Yogaworks and Wanderlust of the Ángeles, United States, with more than 20 years of international education, provides training of teachers on three continents. His extensive training and practice of Asthanga, Iyengar and Vinyasa Flow, coupled with his study of the yogic tradition and experience training teachers in three continents, provides a unique and precise teaching style.
Schedules:
-From 10 - 11.30: Twist and Cleanse. Vinyasa Flow Masterclass with live music, by sounds of the heart. This kind you move from your outer limits inward to discover the more subtle parts of your practice. Joan uses the alignment as a key point in which focus to build stability, at the same time that music will serve as a guide to smooth your borders and leave the stress behind. Open to any level of practice.
-From 13.00 - 16.00. Workshop: All about sequencing. Learn how to create unique, fluid and complete for your yoga classes and your practice. Sequences that transform the way in which you feel, leaving you deeply lined. Joan will guide us through sencuencias of vinyasa flow, learning to include fluency in transitions and detailing how to choose and give coherence to a theme for each practice.
Experiential way, you will understand how to work the major muscle groups and Anatomy concepts associated with each sequence. You deepen into the different options to connect and combine certain postures, so your practice have lasting effects out of the mat. Aimed at teachers of yoga, students of teachers or people with personal yoga practice. The workshop will include translation and simultaneous to the Spanish and written material will be delivered.
Where: C/Atocha, ayogA 56. Madrid
Price: 25 €45
It organizes: Shama Retreats
Contact: info@shamaretreats.com / T 627419996
More information: https://www.shamaretreats.com/es/taller-yoga-joan-hyman-madrid-2019/
Noon Yoga Moraleja Green
Noon Yoga Moraleja Green is the event of Yoga and meditation that will help you clear the mind and the body. Magnificent kind of Yoga and meditation taught by Carla Sánchez, Sebastián Pila and Vir white.
Welcome Pack for all participants that includes a jute bag, a t-shirt Ginfinity G8, a BK Bakasana, a bottle of AUARA mat and a tasting of Kevita Kombucha.
Where: Garden CC Moraleja Green - Avenue of Europe 13. Alcobendas. 28108 Madrid
More information: https://noonyoga.es/