Dietas ayurvédicas: elije los alimentos que más te convienen
El Ayurveda nos da una descripción general de los alimentos y el efecto que estos causan en nuestro cuerpo según los Gunas o tipos de energías. Nos explica qué alimento es favorable o no para cada persona durante cada temporada y nos previene contra los que más energía nos detraen.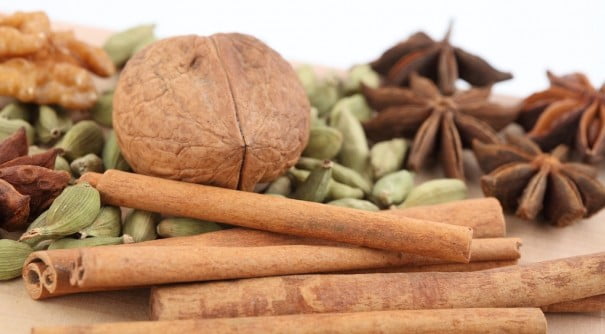 Foods are divided into three groups according to their taste and their fundamental attributes or Gunas (Sattva, Rajas, and Tamas)
Diet satvica
Satvicos foods are the most important dietary Ayurvedic since son los apropiados para mejorar la energía mental, el buen humor y el equilibrio en general.
Within these foods we can find:
–Lácteos:

Milk or butter.

–Cereales:

Are those that provide energy to the body: rice, quinoa, oats.

–Especias:

The spices form the basis of Ayurvedic food and are considered satvicos.

–Frutos secos:

Almendras, nueces…

–Frutas: t

ambién se incluyen las hortalizas en esta categoría y los endulzantes naturales tipo melaza, sirope de arce…
Diet rajastica
La dieta rajástica persigue la unión y armonía entre mente, cuerpo y espíritu a través de la alimentación. Esta dieta es seguida por quienes practican disciplinas muy exigentes como el Kundalini Yoga, y is recommended for those wishing to have a meditative mind aun viviendo y trabajando en el mundo actual.
A maxim of this diet is that "you should eat to live and not live to eat" and that los alimentos deben prepararse con amor, servirse con devoción e ingerirse con alegría.
The main nutrients of this diet are:
—

El jengibre, el ajo y la cebolla

.

–Kitcheree:

Es un plato preparado de arroz, ajo, cebolla, jengibre, soja, especies y aceite de oliva que se acompaña de verduras hervidas, queso fresco, yogur y salsa picante.

–Lasi de mango:

Dos yogures, zumo de mango, agua de rosas y miel.

–Te yogui:

Se hierven en agua durante 10 minutos tres clavos, cuatro cardamomos, media ramita de canela, cuatro granos de pimienta negra, un trozo de raíz de jengibre y después se le añade un cuarto de cucharada de té negro. Se cuela y se le añade media taza de leche y miel al gusto.
Diet tamasica
Es la peor de las dietas, ya que consumes lots of energy mientras se digiere y debilita el intelecto intuitivo.
Some foods from the diet are:
–Alimentos enlatados o congelados.

–Precocinados, pizzas, hamburguesas, pastas, chocolates.

–Alimentos refinados, ya sean cereales o aceites, estimulantes…