If you teach yoga, responsabilizate of this
When you look up, it seems that we have reached a peak of expansion of yoga in which the own speed which extends going, somehow, distorted. But is only a vision "on top", because I do I move much in the digital environment, know that there are great souls lurking here and major initiatives that deserve to be answered and listened. Susi writes more.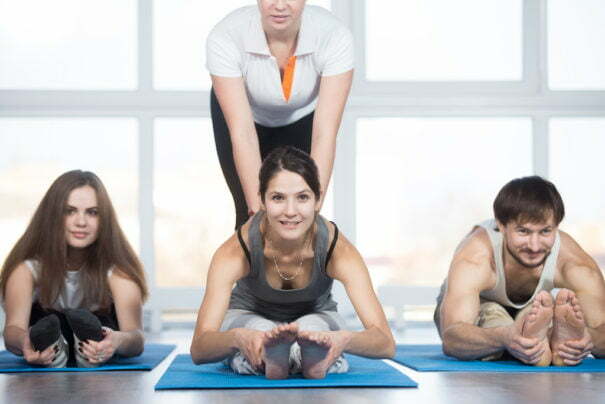 I trust in the ability of yoga survive us, and trust in the ability of the teachers to hold his legacy.
All born in responsibility.
I always say that yoga teachers we get into teaching by an unstoppable desire to share what us has done so much good to us. For me is the clearest example of vocation and Dharma. One not decided to devote himself to teaching "because me not caught from the cashier at the grocery store". Usually, the yoga teachers feel "a call", We move from a great belief in what we do.
This dharma, this duty to the transmission of yoga, should not be taken lightly. IE will always have present to those great masters who bequeathed us his teachings, they showed us the way... but there is no doubt that Today you are the voice of yoga.
Tú, querido profesor, eres el encargado de transmitir los valores y la disciplina del yoga cada semana a tus 10, 20 o 50 alumnos. Y eso conlleva una gran responsabilidad… Una responsabilidad social, una responsabilidad para con el mundo.
Por mucha vocación que sientas, por mucho dharma que intuyas, no vale todo y, sobre todo, no vale hacer las cosas de cualquier manera para salir del paso o ganar seguidores en las redes.
Necesitas hacerte responsable de ese dharma y hacer todo lo que esté en tu mano para que todo aquello que transmitas en nombre el yoga sea respetuoso con la tradición y adecuado a tus alumnos.
Responsabilidad, ante todo
No me voy a poner aquí a contarte todo lo que es Yoga… Sencillamente te diré que el yoga hoy día nos aporta valores, nos aporta sensibilidad, se ocupa de grandes componentes de la evolución humana, y ​para mí no es casual que la enseñanza de yoga haya llegado a este nivel de expansión justo en este momento donde tanto cojean determinados principios.
El compromiso con tu enseñanza debe extenderse a todas sus áreas, no sólo a tus clases y a la puesta en escena con tus alumnos. Y eso también incluye cuidar tu comunicación a través de las redes sociales.
Se ha hablado mucho de sí las redes esto o lo otro. De si los yoguis de Instagram son más o son menos. Personalmente no me dan miedo las redes, ni la globalización, ni la expansión… porque, como decía, confío en el Yoga y sé que se está expresando en este mundo tal como necesitamos. El mundo digital, las redes, el marketing… sólo son herramientas, y si las usamos bien jugarán a nuestro favor.
El que sintamos que las redes hacen el yoga superficial es una cuestión de responsabilidad y de alcance.
Cuidado con lo que "consumes"
Para mí, que estés en IG está bien si es lo que tú quieres, pero sé cuidadoso con lo que compartes, dedicado, detallista. Porque hay gente al otro lado que te lee con avidez. Pero, sobre todo, y creo que aquí está el verdadero obstáculo: sé cuidadoso y responsable de lo que consumes.
En nuestras elecciones está el futuro del yoga, ni más ni menos.
Por tanto, no seré yo quien cuestione, juzgue o critique.
Todo lo contrario: prudencia, respeto, amor y responsibility porque nuestras individualidades, aspiraciones y/o obstáculos no están por encima de nuestro dharma. El cambio, el pasaje de la dispersión a la concreción, de la banalidad a la esencia, es un proceso individual, como el mismo Yoga.
Céntrate en lo tuyo, haz las cosas bien, transmite con valor y esencia. Lo decía Gandhi: sé el cambio que quieres ver en el mundo.
Susi more es profesora de yoga desde hace 10 años. Desde entonces está plenamente dedicada a la enseñanza y combina sus clases presenciales con su pasión por el mundo digital. Es fundadora del Instituto de Yoga, una plataforma online pionera en España comprometida con su deseo de que la labor de la enseñanza de yoga sea digna, reconocida y profesional. A través de su contenido y formaciones Susi acompaña a los profesores de yoga recién titulados a mejorar sus clases, potenciar sus talentos y generar ingresos estables.

No te pierdas su blog: http://institutodeyoga.es/