July 2018 retreats
Are you planning to take a few days to make a withdrawal? Your spirit deserves to be pampered by yoga, nature, meditation techniques, music... Here's a selection of the best retreats for the month of July. (If you want to find one in June, click HERE). Oh, and if you have organized a retreat and want to make it known, send the information to info@yogaenred.com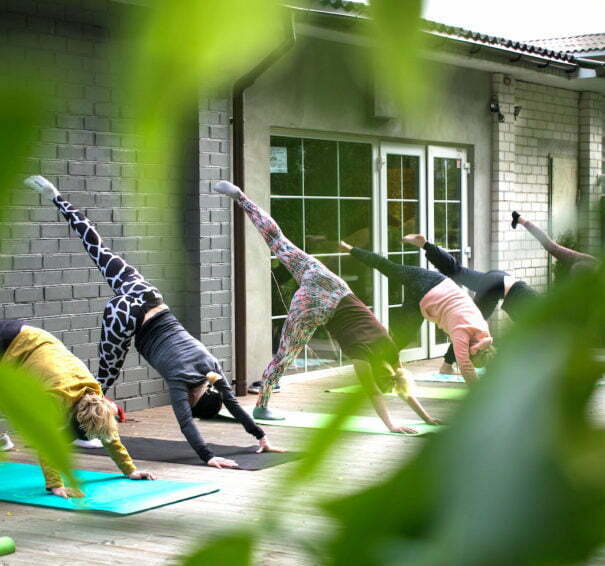 Intensive course in Healing Hands of coexistence
From 1 to 8 July
Where: Monastery of Orito, Orito, Alicante
7 days of learning, practice and healing. In this course you can learn the techniques of Healing Hands (massage and healing taught by Yogi Bhajan), experience a personal transformation and connect with the healer you are, learn about subtle Anatomy, meridians and marma points, heal and debug through the practice of Yoga, meditation, massage and healthy and conscious food, enjoy, relax and share in community.
Price: from €525Contact: info@healing-hands.es
More information: https://healing-hands.es/
Babacar Khane Summer Seminar
1-July 6
Where: Portugal. Hotel Axis Vermar to Póvoa de Varzin
Topic: "Yoga seminar on the edge of the sea in Portugal"
Contact: info@paquitamelgar.com
Yoga and meditation weekend "Internal attribute"
6 and 7 June
Where: The source of the cat, Olmeda de las Fuentes (Madrid)
The weekend will take place in the beautiful Hotel Rural La Fuente del Gato, in Olmeda de las Fuentes, a small village that emerges in a broad Valley after a small port, close to Madrid. The hotel is maintained down to the smallest detail. The food offered is totally ecological and ovolactovegetariana.
Weekend will be devoted to the practice of Hatha Yoga, Vinyasa Flow and Yoga Nidra, to enjoy the good organic food made and served with love, from a wonderful to reconnect with same one environment / a, resting, laughing, sharing and dedicating time to look inward. Will propose moments of sustained attention, in silence, to gain access to the sensitive contact from same one / a; as well as spaces to share group and affordable or practices adapted to practitioners of all levels. But above all, weekend of Yoga "Internal attribute" is focused on get out of the daily routine, disconnect from everything that makes us to be 100 thousand revolutions per minute in the city and to find calm and peace experienced by the body and the mind how do allow you stop and enjoy the present moment, as it is presented.
Hatha Vinyasa Flow Yoga and Yoga Nidra practices are aimed at deeper sensitivity, contact with the internal quality and the own individual authenticity. Interview prior to the confirmation of square is required. 8 places available.
Contact: info@beckyogaom.es /T 676 402 758
More information: http://www.beckyogaom.es/eventos/
Somatic Yoga
From 6 to 8 July
Where: Sammati. Natural Park pine forest green field
A retreat for the rest of the senses and connect with you. Take an exclusive time for you and from you.
This retreat is a research on asana and its physical, emotional, psychological and spiritual impact on the improvement of the auto-practica.
Investigating the power of system of the body. And its imparcto to realize the reality and clarity, of all that is. Resolviendose. We started on Friday afternoon. Saturday and Sunday.
Mornings flowing with practices of asanas for sensitizing the body and connect the neuro-muscularly, restoring a stable mobility and a serene attention. After a rich breakfast and break from 9.30 to 13.30. Late on Saturday with relaxation, nidrayoga or conscious dream, inquiries and meditation. Generating emotional calm and silent mind, allowing access if it gives to States of mindfulness and peace. Breathing techniques, rehabilitating diaphragms and release the breath towards an optimal global respiration of the body. From 16.30 to 19. Practices based on the sensitivity and the balance from the 5 spheres science by organic education.
Rich vegetarian diet. Facilities with a swimming pool and jacuzzi. Spacious dorms. Ask for your special edition of the programme.
Rate € 200.
Reservations: info@educacionorganica.es
More information: http://www.sammatiwellnessfinca.com/
Travel to Cambodia (with yoga!)
On 26 July 7. 20 days
New destination for this summer: an adventure to get to know the more authentic and real, Cambodia to vibrate, experience and discover new worlds that you'd never imagine... would like to know what to do? We enter their peoples, tribes, floating populations and villages from another time. We know its more recent history, rural areas, its vibrant capital and of course, the ruins of Angkor Wat, temples, pagodas and budhas sprinkled throughout the country. We will eat at markets and street stalls, tasting exotic fruits and local dishes among traditional massages, bike rides and delicious coffee.
We will make new friends and with them, we venture to travel endless roads. Live one of the best experiences of the trip on a motorcycle during 7 days of our friends the easy riders. With them we will cross the most authentic Cambodia and its secret Lakes, beaches of film, villages, waterfalls, caves and hundreds of plantations of rice, pepper or Lotus flowers. ... and of course all of this, making yoga! If you want a different experience full of adventure and new sensations, this is your trip!
Coordination: Monica group: 5-11 persons
Contact: info@apashoyoga.com / T 91 758 55 51 Gran Via 69, 28.013 Madrid penthouse
More information: http://apashoyoga.com/
Yoga and hiking
8 and 9 July
Where: Casa Toya, Madrid (Zaragoza)
Weekend in nature, in which share yoga classes, aware walks through the sierra de Vicor, with optional meditation and mandalas workshops. Hosted on full Board with ecological ovolacto-vegetarian food and salt water pool. We will have the privilege of practicing yoga in an environment full of silence, coexistence and respect.
Organizers: Blai Bailen and Beatriz Sacristán, teachers of the Sivananda school.
Price: from €190 depending on type of room requested pension in full.
Contact: T 637524585 o / Shiva.Blai@hotmail.com or kantiyoga@hotmail.com
Yoga and nature retreat
From 12 to 15 July
Where: Fulles sea in Sierra Espadan. Vall d´uixo (Castellón)
A meeting to energize you and disconnect from the routine of every day enjoying a few days of vacation to pamper yourself, regain your wellbeing, rest, practice yoga, meditate, enjoy the nature of the mountain and the sea, as well as meet other people.
It organizes: Yoga y Salud T 627 555 342
Price: €398
More information: http://yogaysalud.es/evento/retiro-de-yoga-en-verano-2018/
Yoga Retreat and emotional intelligence
From 12 to 15 July
Where: Sakura Vera, Gredos
Alternative holidays. By a different and wonderful holiday mini! Do you have a few loose days and you want to get away? I invite you to a holiday where you can enjoy, learn magical people, be surrounded by @ nature and different activities which you can enjoy big! Yoga - meditation - Mindfulness - art therapy - body language - riding horse-journey of sound and much more...
Price: €345 (fullboard + activities)
Contact: hola@miriamsimon.com / T 659 580 962
More information: https://www.miriamsimon.com/retiros-de-verano-vacaciones-alternativas
Summer Gangadhara - Yoga and meditation retreat
From 13 to 15 July
Where: Gredos. Carretera de Arenas de San Pedro to Candeleda (Ávila)
Lamrim retreat of Gangadhara Yoga in the rural house El Pagano (Arenas de San Pedro to Candeleda, Avila road). A weekend intensive yoga and meditation in nature, in an incomparable setting. The withdrawal is focused on intensive practice of yoga, both physical (asana), breathing (pranayama) and meditation. Also we will give rides by nature, in groups or alone, as each one wish.
It teaches: Borja
Price: €210 in a shared room and €230 in single room. All inclusive
Contact: Borja: gangadharamadrid@gmail.com /T 629 78 51 47 Irene: irene.pmartin@gmail.com / T 635 80 81 97
Summer Yoga, dance and meditation retreat
From 14 to 20 July and 9 August 15
Where: Costa Brava
A relaxing holiday for 6 full days to do yoga and meditation outdoors without haste, to enjoy this privileged surroundings of the Empordà nature and to rediscover our balance and our inner peace. We will practice Kundalini and Hatha yoga, meditation and dance to balance and harmonize the body and mind and dance life. We will visit the coves of the Costa Brava, will make trips to the landmarks of the area and enjoy walks and the garden of the House. Espai de l' harmony is a cosy country house situated in the medieval village of Cruïlles, next to La Bisbal, Girona.
Delicious food served is a diet vegan balanced ecological and proximity.
They offer: Lisa Howe and Ángeles Cabrera and Laura Garcia Jordan (July) and sea Anton (August).
Registration: yogacuentos.angeles@gmail.com (July) and yogacuentos.mar@gmail.com (August).
Price: €560
More information: http://www.yogacuentos.com/
Yoga and meditation retreat: A journey through the Chakras
From 14 to 22 July
Where: Open Sky House. Carrer Lleó No. 11 - Dénia (Alicante)
7 days and 8 nights experience, in Denia (Alicante), in the countryside, 3 minutes from the sea, near a nature reserve, with facilities prepared for a time of joy and well-being, healthy food, good weather, yoga, meditation and plenty of rest. A retreat of consciousness and healing. An opportunity to delve into your interior, meet your own energy nature through the course "A trip by the Chakras" and experience the immense possibilities of the car care. Yoga Kundalini, meditation, relaxation techniques, art and creative expression, visualization practices, crystals, sound, Mantras.
All with simple, fun, effective and practical dynamics. Each day, a Chakra! An experience of transformation and personal growth, to advance your way to a fuller life and according to your being. Take a break from the demands of everyday life, dive into the depths of your own being, allow yourself a time of pure well-being. Contact with a space of silence, of enjoyment, relaxation, where open heart and experience inner joy.
Organized by: Hector Diaz and Nuria Alonso
Contact: amorporlasalud@gmail.com / T 691508476
More information: http://www.openskyhousedenia.es/es/info.php
Yoga, beaches and much more...
Where: Playas de Caños de Meca y Conil (Cádiz)
Dates
• From June 25 to July 1 in Conil de la Frontera (Cadiz)
• From 8 to 15 July in Caños de Meca (Cadiz)
• From 15 to 22 July in Caños de Meca (Cadiz)
• From 22 to 29 July in Caños de Meca (Cadiz)
• From July 29 to August 5 in Caños de Meca (Cadiz)
• From 5 to August 12 in Caños de Meca (Cadiz)
• From 6 to 12 August in Conil de la Frontera (Cadiz)
• From the 12th to the 19th of August in Caños de Meca (Cadiz)
• From the 13th to the 19th of August in Conil de la Frontera (Cadiz)
• From 19 to 26 August in Caños de Meca (Cadiz)
• From 20 to 26 August in Conil de la Frontera (Cadiz)
• Del 26 de Agosto al 2 de Septiembre en Caños de Meca (Cádiz)
• Del 2 al 9 de Septiembre en Caños de Meca (Cádiz)
• Del 9 al 16 de Septiembre en Caños de Meca (Cádiz)
• Del 31 de octubre al 4 de noviembre, Barbate/Zahara de los Atunes (Cádiz)
¿Quieres, te apetece desconectar? Haciendo lo que te gusta, con gente como tu, frente al mar, despertando con yoga, y un día completo de actividades, talleres, excursiones, música y momentos para disfrutar de la naturaleza y las mejores playas del sur, en las inmensas playas de la costa de Cádiz, En Conil, Zahora, Caños de Meca,… sin ir más lejos, compartiendo o haciendo en cada momento lo que te apetezca.
A different holiday, without stress with wonderful beaches, here on the peninsula without having to go further in a very well-connected area, in the paradise that everyone now wants to come, like Conil, Caños de Meca, Zahora, in a setting in which you can enjoy nature, calm your mind, relax your body, filled with energy, sharing, making new friendships and activities whenever you want, without feeling obliged to anything, what do you think? You resonates?
Podrás hacer y asistir si te apetece (incluido en el precio) a clases diarias de yoga/estiramientos conscientes, talleres, conciertos privados, recibir quiromasaje relajante, disfrutar de la comida mediterránea local, descubrir parajes y pueblos a los que querrás volver, y mucho más … en nuestro Programas "Vacaciones Desconecta frente al mar".
Price: From €395
It organizes: Holiday and travel disconnects S.L.
Contact: info@vacacionesdesconecta.com / phone: 619-718-932 / WhatsApp: 619-718-932
More information: http://www.vacacionesdesconecta.com
Yoga Retreat in Montserrat
From 20 to 22 July
Where: Alzina de Collbató, calle Pau Bertran 4, Collbató (Barcelona)
Os ofrecemos un Retiro de yoga en contacto con la naturaleza en el corazón de la montaña de Montserrat. Kundalini y Hatha Yoga, meditaciones y Kirtans (canto de mantras), Paseos con Consciencia Plena y Movimiento Consciente. Disfrutaremos de una alimentación natural y celebraremos la energía del verano. Un fin de semana para conectar un poco más contigo mismo y poder experimentar un nivel más alto y renovado de energía, calma y bienestar.
Contact: T 665 305 869 / alzinadecollbato@gmail.com
More information: http://www.alzinadecollbato.cat/activitats/retiro-de-yoga-en-montserrat/
8 días retiro de yoga Ashtanga
Del 22 al 29 de julio
Where: Costa del Sol
Únete a Andrea y Govinda para un retiro especial de Ashtanga Yoga en medio de la naturaleza tropical de Andalucía. En este retiro, experimentas el yoga como una transformación centrándote en la respiración profunda, junto con la conciencia del flujo de energía en tu cuerpo. A través de esta conciencia interna, puedes alcanzar un estado mental tranquilo, dejar atrás el pasado y disfrutar de la belleza del momento presente. Sumérgete en la práctica de yoga, gana fuerza interna y externa y transforma tu vida física y mentalmente.
webside: Andrea, www.ashtanga-yoga-inspiration.com, contactar: yogaandrea@web.de
website: Govinda, www.govinda-schlegel.com, #49(0)17672643858
More information: https://www.ashtanga-yoga-inspiration.com
El Sendero de los Elementos: Yoga para activar los Chakras
Del 22 al 31 de julio
Where: Casa Binahia. Valle de Baztán (Navarra)
Despierta tu cuerpo, activa tu energía, expande tu alma, conecta con tu Ser. La esencia del Hatha Yoga es trabajar con la Energía Vital que anima tu cuerpo. Los chakras son los centros que regulan esta energía, animando la vibración de los Elementos de la Naturaleza en ti. Tierra – Agua – Fuego – Aire – Eter – Luz. Pasa unos días aprendiendo como activar los Chakras con diferentes prácticas de Yoga y Meditación, entendiendo el influjo de estos elementos en ti y en tu vida. Viviremos estos días, además, como un tiempo de disfrute a través del contacto con un mágico y saludable entorno natural, el cual nos servirá también como maestro en el camino hacia nuestro Ser. Indicado para tod@ aquel que quiera profundizar en el Yoga y sus técnicas en relación con la energía y los Chakras, viviendo y sintiendo sus efectos. Sesiones de Yoga, Meditación, Naturaleza, Visualizació´trascendente, Mantras, energía.
Contamos con un espacio muy especial en plena naturaleza que nos permite realizar actividades y clases en diferentes entornos del valle, conectando con las fuerzas y energías de la naturaleza. www.binahia.es Alojamiento en habitación doble con baño. Comida vegetariana elaborada con corazón e ingredientes de calidad Se pedirá la ayuda de los participantes en tareas de cocina.
It addresses: Luis Luna – Ganesha. Con la colaboración el duo musical de Adama, con sus mantras y canciones sagradas
Price: 650 €
Contact: Luis Luna García. Yoga Salud y Meditación Crisálida. Plz. Becquer 10 Segovia. T 660363261
More information: https://www.yogasegovia.com/verano-2018-el-sendero-de-los-elementos/
Yoga and meditation retreat
From 24 to 29 July
Where: Monasterio de Trinitarias. Suesa (Cantabria)
El arte de cultivar un corazón abierto. El retiro incluirá sesiones de yoga , enseñanzas ,meditaciones sentadas guiadas y en silencio, así como otras prácticas de plena consciencia En todas las tradiciones se da un gran valor al espacio del Corazón. 'Cultivar' este espacio nos conduce a un conocimiento cada vez más profundo de sus potencialidades. El Centro energético del Corazón se representa como una flor, sus pétalos expresan la riqueza de sentimientos y cualidades que albergamos en nuestro interior. Cuando lo visitamos de manera constante y asidua, sus pétalos poco a poco se abren. Nuestra atención consciente es como el rocío fresco y puro de la mañana que limpia cada pétalo, entonces los rayos del sol hacen que brillen con toda su belleza.
En este encuentro os proponemos adentrarnos en este maravilloso y trascendental espacio, guiados por la mano sabia de las técnicas de Plena Consciencia y las enseñanzas de la filosofía del yoga. Habitar este espacio sagrado nos transforma. Nos brinda la oportunidad de establecernos en nuestro espacio más íntimo, y reencontrarnos con su silencio, su paz, su calor, su transparencia, su esencia, su vacío, del que surgen todas las posibilidades de creación. Nos ayuda a relativizar las vivencias cotidianas, colocándolas en su lugar adecuado. Nos devuelve la Sabiduría que se encuentra en su interior y que hemos olvidado.
Con:
Lula Cañas, formadora de profesores de Yoga. Dirige la Escuela de Yoga Amanecer. Practicante Budista.

Shell Canyon. Coach, instructor of mindfulness. Student of the Venerable master Zen Thich Nhat Hanh, is part of the order of the Interser
Contact: 91 528 09 12 T - 652 814-244-615 488 060 | inspiracionzen@gmail.com
More information: http://verdaderamente.org/retiroverano2018/
Asthanga, Yin Yoga and inverted in Granada
From 26 to 31 July
Where: Sierra Elvira, Granada
You may not find yourself yourself if you do not devote time to ello.Como practitioners of yoga have designed this magnificent plan inspired by what would be our idyllic yoga retreat. We have teamed up to create a nice synergy with the best combinations. Ashtanga Yoga will be your meditation in movement every morning at the hands of Nita Miralles, you can delve into the inverted to integrate them into your practice with a progressive course where Aida Venture will be your guide and the YinYoga with Maite Aguirre will relax and will challenge both your body as your mind making you forget all your worries.
Tres profesoras expertas, cada una especializada en una materia y estilo, con una misma misión: que aprendas todo lo que buscas a la vez que creces como persona y disfrutas de unas vacaciones de ensueño. Este es tu retiro tanto si buscas sumergirte con más profundidad en tu práctica como si quieres dar tus primeros pasos de forma segura.
They offer: Nita Miralles, Aida Venture and Maite Agüirre A single 15 minutes from Granada, very close to Sierra Elvira, surrounded by olive trees and large green spaces, is the Rural Hotel which we have selected for these days. It is a space with a beautiful architecture and decor designed to provide excellent lighting to all spaces. Located at Caparacena, a small town in the South. The place offers the possibility to walk along the River, enjoy the swimming pool, make sports outdoors, meditations on the nature...
More information: http://elreinodenita.com/retiro-yoga-granada/
The power of sound. Seminar with Radha Sundararajan
From 26 to 29 July
Where: Barcelona, in the Sant Felip Neri spirituality House
El sonido es una herramienta muy importante del Yoga y se puede utilizar con una finalidad terapéutica. Los mantras que provienen de los Vedas –que son la base de toda la sabiduría y de la filosofía de la India, incluyendo el Yoga- son muy poderosos cuando se les utiliza con un propósito de sanación. Los mantras védicos fueron escuchados por grandes sabios durante su estado de profunda meditación y fueron transmitidos oralmente de generación en generación. Es por esta razón que se les considera especiales y sagrados.
El sonido y el significado de los mantras védicos produce una transformación muy positiva en el cuerpo, la respiración, la mente, las emociones y también el espíritu. Cantar es un proceso de espiración que tiene como efecto la eliminación de las impurezas en estos cinco niveles. Es por esta razón que la recitación de mantras es una herramienta muy poderosa. Esta recitación también orienta la mente hacia un estado de atención total. Esto sucede porque el canto de mantras védicos requiere una gran precisión ya que está sujeto a un conjunto de normas muy concretas. La atención sostenida que requiere el Canto Védico nos conduce hacia un estado de meditación. Es cuando entramos en este estado que podemos recibir una influencia muy positiva que nos transforma y que nos sana. Recitación de mantras védicos y su aplicación en un contexto de sanación.
It organizes: Núria Vinyals T 656 94 99 57
More information: http://www.cantvedicyoga.com/ca/
Yoga and meditation retreat
From 26 to 29 July
Where: Pirineo navarro
Este retiro se desarrolla en el Pirineo Navarro, en el encantador pueblo montañés de Arrieta en el Valle de Arce, donde el tiempo parece que se detenga. La tranquilidad del entorno lo convierte en un lugar ideal para el Yoga, la meditación y el relax. Pasearemos y meditaremos frente al lago de la Selva de Irati, el segundo bosque de hayas más extenso de Europa. Un lugar mágico espectacular en verano. Y visitaremos la histórica Colegiata de Roncesvalles, antiguo enclave medieval cargado de misticismo y energía.
More information: https://www.retirosyogapirineo.com/
Viaje India norte (¡con yoga!)
Del 27 julio al 11 agosto
Ruta: Delhi, Agra, Amritsar, Dharmsala y Rishikesh
Ven con nosotros a conocer lo mejor de India norte en un recorrido único a la vez que practicas yoga. 16 días cargados de aventura, ciudades sagradas, intensidad, tradición, espiritualidad, cultura, rituales, gastronomía, alegría, naturaleza y por supuesto… ¡yoga! Viajarás acompañado por Patricia, tu coordi-yogi experta en viajes & yoga y formando parte de un grupo pequeño de viajeros que como tú, no entiende viajar sin integrarse en la esencia del destino. Serás testigo de cómo empieza el día al pie de los Himayalas y a orillas del sagrado Ganges. Descubrirás que hasta la caótica Delhi tiene rincones de paz y tranquilidad, y que la magia tibetana existe en el hogar del Dalai Lama. Vivirás en tu propia piel como la combinacion de "viajar haciendo yoga" enriquece tu experiencia convirtiendo esta aventura en única e irrepetible. Grupo: 5-11 personas.
Coordination: Patricia Balbas
Contact: Gran Vía 69, ático 28.013 Madrid info@apashoyoga.com T 91 758 55 51
More information: http://apashoyoga.com/
La India en España: Un vuelo hacia la libertad
From July 28 to August 1
Where: Âsana Yoga, Guadalajara
Asana Yoga, Guadalajara, España Nrithya y Srinivasan abordarán dos temas fundamentales de la Filosofía del Yoga: a) Las cinco envolturas del ser humano (panchamaya); b) El quid del Yoga: Entender y trabajar con los guna-s (sattva, rajas y tamas). Idioma: Inglés, con traducción consecutiva al castellano por Santiago Cogolludo..
Dirigido a practicantes de Yoga que quieran profundizar en su conocimiento.<
Teachers: Nrithya Jaganathan y V. Srinivasan, profesores senior del Krishnamacharya Yoga Mandiram, Chennai, India.
More information: http://www.asana-yoga.es/vuelo-hacia-la-libertad/