July 2018 retreats
Are you planning to take a few days to make a withdrawal? Your spirit deserves to be pampered by yoga, nature, meditation techniques, music... Here's a selection of the best retreats for the month of July. (If you want to find one in June, click HERE). Oh, and if you have organized a retreat and want to make it known, send the information to info@yogaenred.com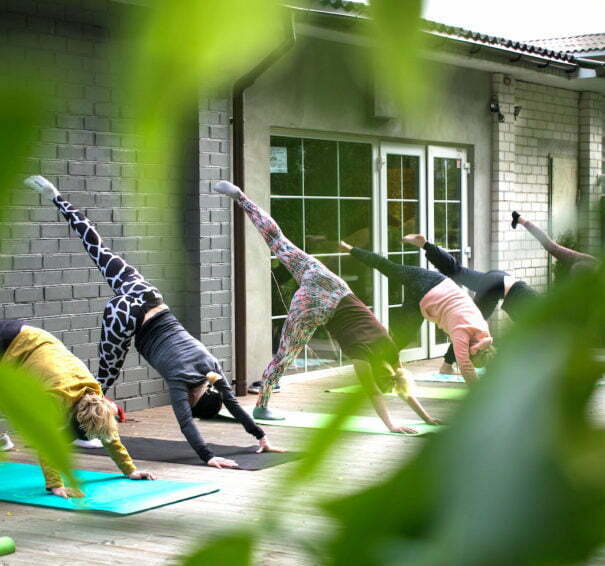 Intensive course in Healing Hands of coexistence
From 1 to 8 July
Where: Monastery of Orito, Orito, Alicante
7 days of learning, practice and healing. In this course you can learn the techniques of Healing Hands (massage and healing taught by Yogi Bhajan), experience a personal transformation and connect with the healer you are, learn about subtle Anatomy, meridians and marma points, heal and debug through the practice of Yoga, meditation, massage and healthy and conscious food, enjoy, relax and share in community.
Price: from €525Contact: info@healing-hands.es
More information: https://healing-hands.es/
Babacar Khane Summer Seminar
1-July 6
Where: Portugal. Hotel Axis Vermar to Póvoa de Varzin
Topic: "Yoga seminar on the edge of the sea in Portugal"
Contact: info@paquitamelgar.com
Yoga and meditation weekend "Internal attribute"
6 and 7 June
Where: The source of the cat, Olmeda de las Fuentes (Madrid)
The weekend will take place in the beautiful Hotel Rural La Fuente del Gato, in Olmeda de las Fuentes, a small village that emerges in a broad Valley after a small port, close to Madrid. The hotel is maintained down to the smallest detail. The food offered is totally ecological and ovolactovegetariana.
Weekend will be devoted to the practice of Hatha Yoga, Vinyasa Flow and Yoga Nidra, to enjoy the good organic food made and served with love, from a wonderful to reconnect with same one environment / a, resting, laughing, sharing and dedicating time to look inward. Will propose moments of sustained attention, in silence, to gain access to the sensitive contact from same one / a; as well as spaces to share group and affordable or practices adapted to practitioners of all levels. But above all, weekend of Yoga "Internal attribute" is focused on get out of the daily routine, disconnect from everything that makes us to be 100 thousand revolutions per minute in the city and to find calm and peace experienced by the body and the mind how do allow you stop and enjoy the present moment, as it is presented.
Hatha Vinyasa Flow Yoga and Yoga Nidra practices are aimed at deeper sensitivity, contact with the internal quality and the own individual authenticity. Interview prior to the confirmation of square is required. 8 places available.
Contact: info@beckyogaom.es /T 676 402 758
More information: http://www.beckyogaom.es/eventos/
Somatic Yoga
From 6 to 8 July
Where: Sammati. Natural Park pine forest green field
A retreat for the rest of the senses and connect with you. Take an exclusive time for you and from you.
This retreat is a research on asana and its physical, emotional, psychological and spiritual impact on the improvement of the auto-practica.
Investigating the power of system of the body. And its imparcto to realize the reality and clarity, of all that is. Resolviendose. We started on Friday afternoon. Saturday and Sunday.
Mornings flowing with practices of asanas for sensitizing the body and connect the neuro-muscularly, restoring a stable mobility and a serene attention. After a rich breakfast and break from 9.30 to 13.30. Late on Saturday with relaxation, nidrayoga or conscious dream, inquiries and meditation. Generating emotional calm and silent mind, allowing access if it gives to States of mindfulness and peace. Breathing techniques, rehabilitating diaphragms and release the breath towards an optimal global respiration of the body. From 16.30 to 19. Practices based on the sensitivity and the balance from the 5 spheres science by organic education.
Rich vegetarian diet. Facilities with a swimming pool and jacuzzi. Spacious dorms. Ask for your special edition of the programme.
Rate € 200.
Reservations: info@educacionorganica.es
More information: http://www.sammatiwellnessfinca.com/
Travel to Cambodia (with yoga!)
On 26 July 7. 20 days
New destination for this summer: an adventure to get to know the more authentic and real, Cambodia to vibrate, experience and discover new worlds that you'd never imagine... would like to know what to do? We enter their peoples, tribes, floating populations and villages from another time. We know its more recent history, rural areas, its vibrant capital and of course, the ruins of Angkor Wat, temples, pagodas and budhas sprinkled throughout the country. We will eat at markets and street stalls, tasting exotic fruits and local dishes among traditional massages, bike rides and delicious coffee.
We will make new friends and with them, we venture to travel endless roads. Live one of the best experiences of the trip on a motorcycle during 7 days of our friends the easy riders. With them we will cross the most authentic Cambodia and its secret Lakes, beaches of film, villages, waterfalls, caves and hundreds of plantations of rice, pepper or Lotus flowers. ... and of course all of this, making yoga! If you want a different experience full of adventure and new sensations, this is your trip!
Coordination: Monica group: 5-11 persons
Contact: info@apashoyoga.com / T 91 758 55 51 Gran Via 69, 28.013 Madrid penthouse
More information: http://apashoyoga.com/
Yoga and hiking
8 and 9 July
Where: Casa Toya, Madrid (Zaragoza)
Weekend in nature, in which share yoga classes, aware walks through the sierra de Vicor, with optional meditation and mandalas workshops. Hosted on full Board with ecological ovolacto-vegetarian food and salt water pool. We will have the privilege of practicing yoga in an environment full of silence, coexistence and respect.
Organizers: Blai Bailen and Beatriz Sacristán, teachers of the Sivananda school.
Price: from €190 depending on type of room requested pension in full.
Contact: T 637524585 o / Shiva.Blai@hotmail.com or kantiyoga@hotmail.com
Yoga and nature retreat
From 12 to 15 July
Where: Fulles sea in Sierra Espadan. Vall d´uixo (Castellón)
A meeting to energize you and disconnect from the routine of every day enjoying a few days of vacation to pamper yourself, regain your wellbeing, rest, practice yoga, meditate, enjoy the nature of the mountain and the sea, as well as meet other people.
It organizes: Yoga y Salud T 627 555 342
Price: €398
More information: http://yogaysalud.es/evento/retiro-de-yoga-en-verano-2018/
Yoga Retreat and emotional intelligence
From 12 to 15 July
Where: Sakura Vera, Gredos
Alternative holidays. By a different and wonderful holiday mini! Do you have a few loose days and you want to get away? I invite you to a holiday where you can enjoy, learn magical people, be surrounded by @ nature and different activities which you can enjoy big! Yoga - meditation - Mindfulness - art therapy - body language - riding horse-journey of sound and much more...
Price: €345 (fullboard + activities)
Contact: hola@miriamsimon.com / T 659 580 962
More information: https://www.miriamsimon.com/retiros-de-verano-vacaciones-alternativas
Summer Gangadhara - Yoga and meditation retreat
From 13 to 15 July
Where: Gredos. Carretera de Arenas de San Pedro to Candeleda (Ávila)
Lamrim retreat of Gangadhara Yoga in the rural house El Pagano (Arenas de San Pedro to Candeleda, Avila road). A weekend intensive yoga and meditation in nature, in an incomparable setting. The withdrawal is focused on intensive practice of yoga, both physical (asana), breathing (pranayama) and meditation. Also we will give rides by nature, in groups or alone, as each one wish.
It teaches: Borja
Price: €210 in a shared room and €230 in single room. All inclusive
Contact: Borja: gangadharamadrid@gmail.com /T 629 78 51 47 Irene: irene.pmartin@gmail.com / T 635 80 81 97
Summer Yoga, dance and meditation retreat
From 14 to 20 July and 9 August 15
Where: Costa Brava
A relaxing holiday for 6 full days to do yoga and meditation outdoors without haste, to enjoy this privileged surroundings of the Empordà nature and to rediscover our balance and our inner peace. We will practice Kundalini and Hatha yoga, meditation and dance to balance and harmonize the body and mind and dance life. We will visit the coves of the Costa Brava, will make trips to the landmarks of the area and enjoy walks and the garden of the House. Espai de l' harmony is a cosy country house situated in the medieval village of Cruïlles, next to La Bisbal, Girona.
Delicious food served is a diet vegan balanced ecological and proximity.
They offer: Lisa Howe and Ángeles Cabrera and Laura Garcia Jordan (July) and sea Anton (August).
Registration: yogacuentos.angeles@gmail.com (July) and yogacuentos.mar@gmail.com (August).
Price: €560
More information: http://www.yogacuentos.com/
Yoga and meditation retreat: A journey through the Chakras
From 14 to 22 July
Where: Open Sky House. Carrer Lleó No. 11 - Dénia (Alicante)
7 days and 8 nights experience, in Denia (Alicante), in the countryside, 3 minutes from the sea, near a nature reserve, with facilities prepared for a time of joy and well-being, healthy food, good weather, yoga, meditation and plenty of rest. A retreat of consciousness and healing. An opportunity to delve into your interior, meet your own energy nature through the course "A trip by the Chakras" and experience the immense possibilities of the car care. Yoga Kundalini, meditation, relaxation techniques, art and creative expression, visualization practices, crystals, sound, Mantras.
All with simple, fun, effective and practical dynamics. Each day, a Chakra! An experience of transformation and personal growth, to advance your way to a fuller life and according to your being. Take a break from the demands of everyday life, dive into the depths of your own being, allow yourself a time of pure well-being. Contact with a space of silence, of enjoyment, relaxation, where open heart and experience inner joy.
Organized by: Hector Diaz and Nuria Alonso
Contact: amorporlasalud@gmail.com / T 691508476
More information: http://www.openskyhousedenia.es/es/info.php
Yoga, beaches and much more...
Where: Beaches in Caños de Mecca and Conil (Cádiz)
Dates
• From June 25 to July 1 in Conil de la Frontera (Cadiz)
• From 8 to 15 July in Caños de Meca (Cadiz)
• From 15 to 22 July in Caños de Meca (Cadiz)
• From 22 to 29 July in Caños de Meca (Cadiz)
• From July 29 to August 5 in Caños de Meca (Cadiz)
• From 5 to August 12 in Caños de Meca (Cadiz)
• From 6 to 12 August in Conil de la Frontera (Cadiz)
• From the 12th to the 19th of August in Caños de Meca (Cadiz)
• From the 13th to the 19th of August in Conil de la Frontera (Cadiz)
• From 19 to 26 August in Caños de Meca (Cadiz)
• From 20 to 26 August in Conil de la Frontera (Cadiz)
• From August 26 to September 2 in Caños de Meca (Cadiz)
• From 2 to 9 September in Caños de Meca (Cadiz)
• From 9 to 16 September in Caños de Meca (Cadiz)
• From October 31 to November 4, Barbate/Zahara de los Atunes (Cadiz)
You like, you like to disconnect? Doing what you like, with people like you, front the sea, waking up with yoga, and a day full of activities, workshops, excursions, music and moments to enjoy nature and the best beaches in the South, in the immense beaches of the coast of Cadiz In Conil, Zahora, Caños de Meca,... without going any further, sharing or doing at every moment what you want.
A different holiday, without stress with wonderful beaches, here on the peninsula without having to go further in a very well-connected area, in the paradise that everyone now wants to come, like Conil, Caños de Meca, Zahora, in a setting in which you can enjoy nature, calm your mind, relax your body, filled with energy, sharing, making new friendships and activities whenever you want, without feeling obliged to anything, what do you think? You resonates?
Podrás hacer y asistir si te apetece (incluido en el precio) a clases diarias de yoga/estiramientos conscientes, talleres, conciertos privados, recibir quiromasaje relajante, disfrutar de la comida mediterránea local, descubrir parajes y pueblos a los que querrás volver, y mucho más … en nuestro Programas "Vacaciones Desconecta frente al mar".
Price: From €395
It organizes: Holiday and travel disconnects S.L.
Contact: info@vacacionesdesconecta.com / phone: 619-718-932 / WhatsApp: 619-718-932
More information: http://www.vacacionesdesconecta.com
Yoga Retreat in Montserrat
From 20 to 22 July
Where: Alzina de Collbató, calle Pau Bertran 4, Collbató (Barcelona)
We offer a yoga retreat in contact with nature in the heart of the mountain of Montserrat. Kundalini and Hatha Yoga, meditations and Kirtans (singing of mantras), walks with full consciousness and conscious movement. Enjoy a natural food and celebrate the energy of summer. A weekend for a little more connect with yourself and be able to experience a level higher and renewed energy, calm and wellbeing.
Contact: 665-305-869-t / alzinadecollbato@gmail.com
More information: http://www.alzinadecollbato.cat/activitats/retiro-de-yoga-en-montserrat/
8 days Ashtanga yoga retreat
From 22 to 29 July
Where: Costa del Sol
Join Andrea and Govinda for special Ashtanga Yoga between withdrawal from the tropical nature of Andalusia. In this retreat, you experience yoga as a transformation to focusing on deep breathing, along with the awareness of the flow of energy in your body. Through this internal awareness, you can achieve a peaceful state of mind, leave behind the past and enjoy the beauty of the present moment. Immerse yourself in the practice of yoga, wins force internal and external and transforms your life physically and mentally.
webside: Andrea, www.ashtanga-yoga-inspiration.comcontact: yogaandrea@web.de
website: Govinda, www.govinda-schlegel.com, #49 (0) 17672643858
More information: https://www.ashtanga-yoga-inspiration.com
The path of the elements: Yoga to activate the Chakras
22-July 31
Where: House Binahia. Valle de Baztan (Navarra)
Wake up your body, activates your energy, expands your soul, you connect with your self. The essence of Hatha Yoga is to work with the energy of life that animates your body. The chakras are centers that regulate this energy, encouraging the vibration of the elements of nature in you. Earth - water - fire - air - ether - light. Spend a few days learning how to activate the Chakras with different practices of Yoga and meditation, understanding the influence of these elements in you and in your life. We will live these days, moreover, as a time of enjoyment through contact with a magical and healthy natural environment, which we will also serve as master on the road to our being. Indicated for tod @ those who wish to delve into Yoga and its techniques in relation to energy and Chakras, living and feeling its effects. Sessions of Yoga, meditation, nature, visualizacio´trascendente, Mantras, energy.
Contamos con un espacio muy especial en plena naturaleza que nos permite realizar actividades y clases en diferentes entornos del valle, conectando con las fuerzas y energías de la naturaleza. www.binahia.es Alojamiento en habitación doble con baño. Comida vegetariana elaborada con corazón e ingredientes de calidad Se pedirá la ayuda de los participantes en tareas de cocina.
It addresses: Luis Luna - Ganesha. The collaboration Adama, musical duo with their mantras and sacred songs
Price: €650
Contact: Luis Luna Garcia. Yoga health and meditation chrysalis. Plz. 10 Becquer Segovia. T 660363261
More information: https://www.yogasegovia.com/verano-2018-el-sendero-de-los-elementos/
Yoga and meditation retreat
From 24 to 29 July
Where: Trinity monastery. Suesa (Cantabria)
The art of cultivating an open heart. Removal will include yoga sessions, teachings, guided seated meditation and silence, as well as other practices of full consciousness in all traditions gives great value to the space of the heart. 'Grow' this space leads to a deeper understanding of their potential. The Energy Center of the heart is like a flower, its petals express the richness of feelings and qualities that we have within us. When we visited him in constant and regular way, gradually open its petals. Our conscious attention is as fresh and pure the morning dew that cleans each petal, then the rays of the Sun do they glow with all its beauty.
At this meeting we invite you into this wonderful and transcendent space, guided by the wise hand of full consciousness techniques and teachings of yoga philosophy. Inhabit this sacred space transforms us. It gives us the opportunity to establish ourselves in our most intimate space, and reconnect with his silence, his peace, its heat, its transparency, its essence, its emptiness, from which arise the possibilities of creation. It helps relativize the everyday experiences, placing them in their proper place. Returns us the wisdom that is inside and that we have forgotten.
With:
Lula Reed, Yoga teachers. He directs the school of Yoga dawn. Buddhist practitioner.
Shell Canyon. Coach, instructor of mindfulness. Student of the Venerable master Zen Thich Nhat Hanh, is part of the order of the Interser
Contact: 91 528 09 12 T - 652 814-244-615 488 060 | inspiracionzen@gmail.com
More information: http://verdaderamente.org/retiroverano2018/
Asthanga, Yin Yoga and inverted in Granada
From 26 to 31 July
Where: Sierra Elvira, Granada
You may not find yourself yourself if you do not devote time to ello.Como practitioners of yoga have designed this magnificent plan inspired by what would be our idyllic yoga retreat. We have teamed up to create a nice synergy with the best combinations. Ashtanga Yoga will be your meditation in movement every morning at the hands of Nita Miralles, you can delve into the inverted to integrate them into your practice with a progressive course where Aida Venture will be your guide and the YinYoga with Maite Aguirre will relax and will challenge both your body as your mind making you forget all your worries.
Three expert teachers, each one specialized in a subject and style, with a mission: to learn everything that you are looking for as far as a person and enjoy a dream vacation. This is your retreat so if you want to dive deeper into your practice as if you want to take your first steps safely.
They offer: Nita Miralles, Aida Venture and Maite Agüirre A single 15 minutes from Granada, very close to Sierra Elvira, surrounded by olive trees and large green spaces, is the Rural Hotel which we have selected for these days. It is a space with a beautiful architecture and decor designed to provide excellent lighting to all spaces. Located at Caparacena, a small town in the South. The place offers the possibility to walk along the River, enjoy the swimming pool, make sports outdoors, meditations on the nature...
More information: http://elreinodenita.com/retiro-yoga-granada/
The power of sound. Seminar with Radha Sundararajan
From 26 to 29 July
Where: Barcelona, in the Sant Felip Neri spirituality House
The sound is a very important tool of Yoga and can be used for a therapeutic purpose. Mantras that come from the Vedas - that are the basis of all the wisdom and philosophy of the India, including Yoga - are very powerful when they are used with a purpose of healing. The Vedic mantras were heard by great sages during their State of deep meditation and were transmitted orally from generation to generation. It is for this reason that they are considered special and sacred.
El sonido y el significado de los mantras védicos produce una transformación muy positiva en el cuerpo, la respiración, la mente, las emociones y también el espíritu. Cantar es un proceso de espiración que tiene como efecto la eliminación de las impurezas en estos cinco niveles. Es por esta razón que la recitación de mantras es una herramienta muy poderosa. Esta recitación también orienta la mente hacia un estado de atención total. Esto sucede porque el canto de mantras védicos requiere una gran precisión ya que está sujeto a un conjunto de normas muy concretas. La atención sostenida que requiere el Canto Védico nos conduce hacia un estado de meditación. Es cuando entramos en este estado que podemos recibir una influencia muy positiva que nos transforma y que nos sana. Recitación de mantras védicos y su aplicación en un contexto de sanación.
It organizes: Nuria Vinyals T 656 94 99 57
More information: http://www.cantvedicyoga.com/ca/
Yoga and meditation retreat
From 26 to 29 July
Where: Pirineo navarro
This retreat Highlander Arrieta in the Maple Valley, develops in the Pirineo Navarro, in the charming village where time seems to stop. The tranquility of the environment makes it an ideal place for Yoga, meditation and relaxation. We will walk and ponder on the Lake of the Selva de Irati, the second forest of beeches most extensive Europe. A spectacular magical place in summer. And we will visit the historical Collegiate Church of Roncesvalles, ancient medieval enclave full of mysticism and power.
More information: https://www.retirosyogapirineo.com/
Travel India North (with yoga!)
From 27 July to 11 August
Route: Delhi, Agra, Amritsar, Dharmsala and Rishikesh
Come with us to the best of North India on a unique journey while you practice yoga. 16 days charged adventure, sacred cities, intensity, tradition, spirituality, culture, rituals, food, joy, nature, and of course... yoga! You will travel accompanied by Patricia, your expert travel & yoga yogi-coordinating and forming part of a small group of travelers that like you, doesn't understand travel without integrated into the essence of the destination. You will witness how start the day at the foot of the Himayalas and on the banks of the sacred Ganges. You will discover that even the chaotic Delhi has corners of peace and quiet, and that Tibetan magic exists in the home of the Dalai Lama. You live in your own skin as a combination of "travel doing yoga" enriches your experience this adventure become unique and unrepeatable. Group: 5-11 people.
Coordination: Patricia Balbas
Contact: Gran Via 69, attic 28.013 Madrid info@apashoyoga.com 91 758 55 51 T
More information: http://apashoyoga.com/
The India in Spain: A flight towards freedom
From July 28 to August 1
Where: Asana Yoga, Guadalajara
Asana Yoga, Guadalajara, Spain Nrithya and Srinivasan will address two fundamental issues in the philosophy of Yoga: to) five sheaths of the human being (panchamaya); (b) the crux of Yoga: understand and work with the guna-s (sattva, rajas, and tamas). Language: English, consecutive translation into Spanish by Santiago Cogolludo...
Aimed at practitioners of Yoga who wish to deepen their knowledge. <
Teachers: Nrithya Jaganathan and V. Srinivasan, Krishnamacharya Yoga Mandiram, Chennai, India senior teachers.
More information: http://www.asana-yoga.es/vuelo-hacia-la-libertad/