Astrology + Yoga: the way forward
This section of astrology + Yoga is the result of collaboration between an astrologer and a yoga teacher. What brings us this month of December? How can yoga help us to address their challenges and take advantage of their potential? Write Florbela Cristóvão and Montse Ramirez.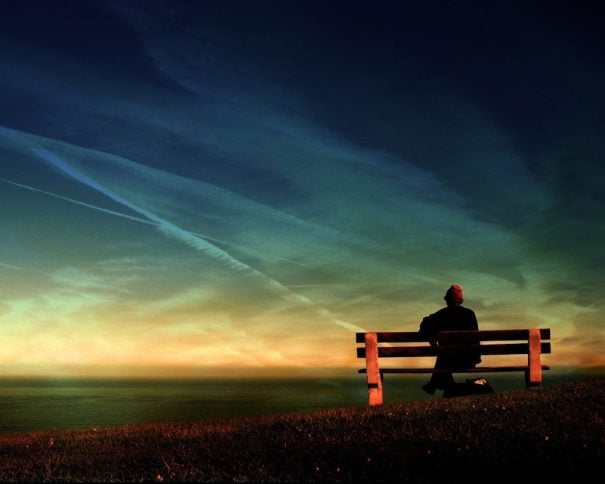 We started the month with a moon in Aquarius on day 3 and its Mercury Regent, stationary and set to Saturn than the next day, day 4, turns retrograde and will remain so until the eve of Christmas. Retrograde Mercury during this period will form part of a T square in mutable signs, pointing to the need to incorporate Virgo in this equation, i.e., time to be dedicated to work, to the improvement of aspects of our character as well as the need of focus our attention more practical life, did the aspects improve our projects shaping the new visions that we have been brought by the fire and which were conceived along all the 2017...
One suggests the retrogradation of mercury with Saturn transiting the last degree of Sagittarius last chance to reflect on our truths and ideologiesmost no more than beliefs that have deep-rooted emotions still not processed. It's a period to question the origin and validity of our values, reflect on the structures on which we seat our truth. A reflection on which bases are building a direction in our lives, always result of multiple more or less important decisions, so it will be extremely important one reevaluar based on values that these decisions are being made. Venus following Sagittarius until Christmas and mercury retrograde during that same period reinforces the need to readjust our ethical values with the conscious of our destination construction.
Mars who enters the 10th day Scorpio, sign has Regency, or force, and where it will remain until the end of January, we will be allowing the opportunity of being in most-watched with our wishes, but it will also emphasize the need to debug them. Mars in Scorpio has the ability to magnify our desire for change and our power of transformation. Mars will make a Sextile Pluto from the second half of the month, which suggests the need to transform the motivations of our desires and will, in a way we believe builds more solid on which we can build the new boxes, which we will be developing throughout the year that comes with greater security.
It is as if the new directions that have been taking shape this year are now being revised, so We will need a solid basis of reality to advance and our desires are being subjected to certain tests of reality that we will be imposed on any area of our lives, Depending on our individual natal maps. Jupiter which will be also forming joint and Sextile Pluto to Mars throughout the month, can provide us the necessary wisdom to launch of ambition and renewed vision made the construction of new structures, both professional and personal, as well as new directions in the process of personal growth, on which next year will have to travel with a view to our realization.
The 18th started a new cycle with a moon new in the 26 degree of Sagittarius, grade corresponding to the location of the Galactic Center, pointing out the need to make a leap towards a new dimension in our lives, a moment of opening towards the unknown. This new moon will be part of a estelium -a combination of three or more planets - which in this case includes Venus, mercury and Saturn in the sign of Sagittarius, in the trigone with Uranus, confirming the need to go in pursuit of our vision, our values, of a conscious truth that you see reflected in our RAS life choices.
The balancing that all these planets will make to Neptune and Chiron speak to us about the need to heal the separation that causes conflict between our mind and our emotions, time therefore assume our frailties and our shortcomings, in a way that can follow path more aligned with our truth and thus reduce the conflict and pain in ourselves. Retrograde Mercury and logo stationary quadrature Neptune suggests that the last half of the month invites us to refound our conceptions and ways of thinking, to overhaul the plans we have drawn up in recent months. Once again, our sense of reality is being put under test.
The second half of the month is still very marked by the need for healing, transformation and exit towards new ways of being. As in the lunation of the previous month, the lunation of Scorpio, there is still a pressure to leave behind old patterns that they condition our thoughts and beliefs and emotional, especially made with that we are repeating again and again the same situations and circumstances where we are devoid of power. Jupiter in Scorpio tells us that only killing the security that creates what is already known, that only in the I confrontation with darkness and fear have the possibility of moving towards a new horizon full and meaningful life.
Closing positions
In December, especially favourable for an intuitive work, that can provide us some revelation or new visions on our truth and the path to follow, I suggest a yoga practice with closing positions. Mainly, positions of bending forward in which the body is folded over itself. Janu sirsasana and pascimatanasana they are two good examples. These positions they favor the inner vision, intuition, introspection, meditation and reflection. They can help you to take stock of how it has been for you this 2017 and how would you like to be the 2018.
When you make these positions it looks towards the brow to connect with the energy of the sixth chakra and asks for help to your guides. You can complete your practice with pranayama Nadi sodhanaextremely balancing and purifying energy channels, or kapalabhatipurifying, invigorating and clarifier of the mind and the brain.
Information prepared by:

Florbela Cristóvão, transpersonal astrologer (charts, face-to-face and Skype, meetings and workshops queries) morbela@hotmail.com

Montse Ramirez, journalist, yoga teacher - Escola Yogavida Info@escolayogavida.com Coordinator