Vegetarian recipes / Horchata de chufas
We share great and sanisimas recipes blog 'Eat to live'. Type and kitchen Gauri, Professor of vegetarian cuisine of the Sivananda Centre of Madrid and the affiliated Centre Sivananda Vedanta of Granada.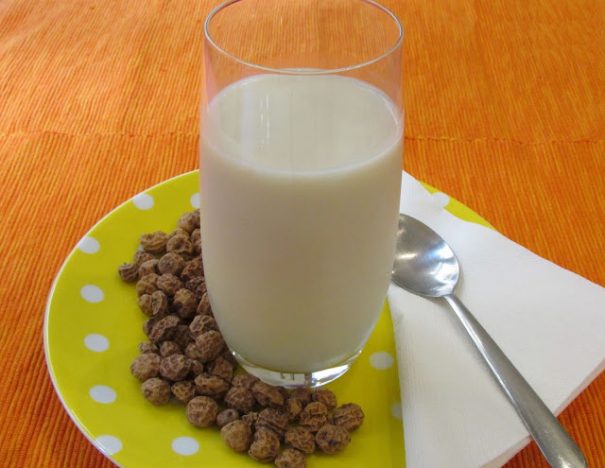 La horchata es una bebida típica de Valencia, es resfrecante y nutritiva, y como la haces tú sabes el azúcar que lleva. Las comercializadas tienen demasiado azúcar.
Aunque está receta está buena, el sabor de aquella no lo he vuelto a experimentar, por muchas horchatas que haga. Las chufas ideales son las pequeñas y oscuritas, y esas no las encuentro.
Ingredientes (para 1 litro):
250 g de chufas

1 litro de agua filtrada

3 cucharadas de azúcar glass (puedes usar panela)
Preparation:
Lavar las chufas, tres veces, y ponerlas en remojo durante toda la noche.

Lavar de nuevo y poner en la licuadora con la mitad de agua y moler. Añadir el resto de agua y dejar reposar en la nevera durante 3 horas mínimo.

Colar con la ayuda de una tela y exprimir al máximo, con las manos, para extraer todo el jugo.

Añadir del azúcar y colar de nuevo. Poner a enfriar antes de servir.
Yoga Sivananda Vedanta Granada-afiliado. T 660-288-571