Books / the talisman of the leading dancer of Anaska Fischer
It is a novel of initiation and a practical manual of personal wake. Contestona heir to the initiatory literature, Anaska Fischer, with excellent taste, saves the wiggly disciple, whose canonical stupidity highlights, the superhuman achievements of their gurus. Writes Robert Rodríguez Nogueira.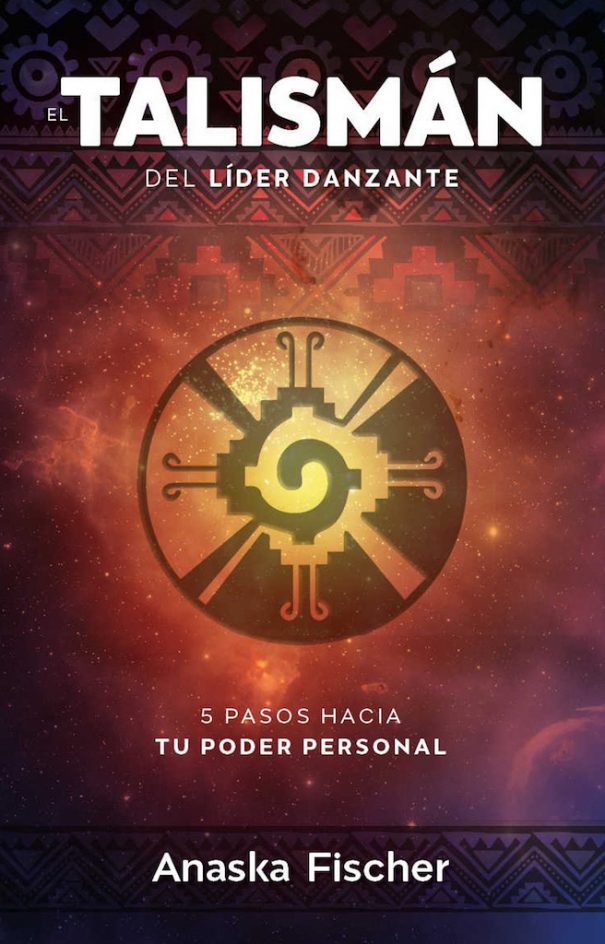 Directly, puts you in the skin of your soul, and your soul, in The Talisman, It is a young and tremendous Italian who goes to Mexico to remove the nonsense and, if necessary, to bundling to chuckle wielding Keychain against those steps that follow it in the dark. Determined? The following. In the first scene, Gala, our heroine, addresses a plane because it needs space and perspective to fit a live show that has knocked down it without knocking it out. A flight Milan-mexico D.F. That is "space and perspective" to the Milanese soul. And it is only beginning.
Anaska, the author, also saves us Evangelical and apocalyptic hallucinations of "other realities", which in these works often develop a paranoia as toxic as the everyday reality that say remove. The Talisman, as subtle as direct, proposes you that revealing the magic of your reality, not that you run from her idolizing the of other. And it does so with very clear and forceful practical proposals enmeshed in a beautifully spun story.
Gala, the main character, has a clean, vibrant and strong personality. To identify you with her on her journey you do not from your weaknesses literarily increased, but from your own desire, your clarity and your power to direct your life beyond your capacity to the complaint. That makes of The Talisman a book as motivational and positive how useful and honest.
Gala goes through Mexico, giving us a trip with people and unforgettable landscapes. It does so with the help of the own magic of a wonderful country and their teachers, but especially so with the magic of raising their discipline at the height of their needs. Gala will draw its vital map and a compass to be able to build live each day from its center to its destination, and thus be able to steer his vital dance with sublime elegance. You will want to do the same.
The Talisman of the leading dancer It will be yours if you also need space and perspective and not going to hop on a plane to Mexico immediately. It will be yours if you don't need teachers infallible but useful. But you do not confuse you, you will have to earn it. You have it easier than Gala, but like her, you will have to do his homework.
In short, The Talisman It would be very useful for those who want to stop lock in his own footsteps and do not want to wear the shoes of a guru. Anaska shows you how to clean, Ponte, and tie your own shoes, without haste but with exquisite, efficient, energetic and elegant attention to you. And from there he teaches you aiming, every day, those shoes loaded to your true North. The following is your thing.
For me, it is an initiatory novel that comes from a very balanced feminine side, and by this I mean direct, without virile fanfare, without exaltation, without self-pity, without guerreracos. A work Emotiva, sensible, useful, practical common sense and magic! A book with soul, which is the part of you that wants to live and who knows that that is not what you do when, every day, the complaint sounds more than value.
It is evident that Anaska knows very well what he is talking about and has flown to many Mexicos to be able to present you this.
Bio: Anaska Silvia Fischer
Warrior dancing with a vital route to hallucinate, currently exercises functions of teacher and personal trainer of yoga and Pilates Center Yoga Pollensa, in the island of Palma de Mallorca. A writer direct, funny and above all, useful to shake off the cobwebs of the soul and encourage you to leave to live outside the inner world.
In The Talisman, his second book, a novel that can be your workbook presents favorite for the next (three) months. Take a look at your blog, you'll love:
Artworks by Anaska Fischer:
The talisman of the dancing leader: 5 steps to your personal power
Journey to the center of yourself: practical guide for the spiritual Warrior