Yoga Festival: El Arte de la Salud
The weekend of 19 and 20 November is celebrated in the Centro Sivananda de Madrid an attractive festival, a way of enjoying and celebrating Yoga for two days with special guests who share their knowledge of yoga, philosophy and health. You challenge to participate in this program. Practical advice, conferences and workshops, and excellent vegetarian food.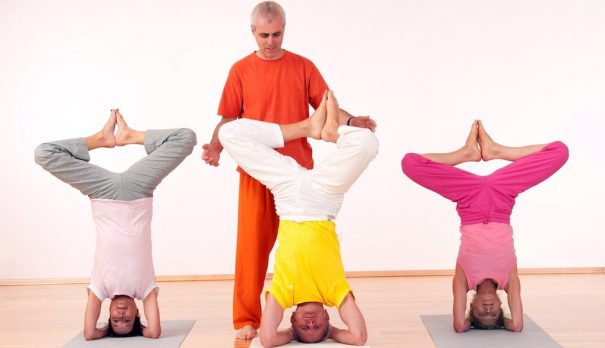 Participants:
Swami Sivadasananda It is Yoga Acharya, director of the International Sivananda Yoga centres and a direct disciple of Swami Vishnudevananda. Teaches with simplicity, humor and experience in Centro Sivananda de Madrid from 30 years ago. Here You can read the interview that you did in Yoga network.
Special Guest: Gustavo G. Diex. Physicist, an expert lecturer in cognitive neuroscience. Founder of the Nirakara Institute. Read here the interview we did in Yoga network.
The program
Saturday, November 19
12:00 h Asana workshop: breath and life force
12:00 h-workshop for teachers: perception and body alignment in the asana
14:00 h Coida vegetarian
15:00 h Lecture with Gustavo G. Diex physicist: Yoga and neuroscience
17:00 h yoga class: how to improve the health of the back
19:00 h Satsang with Swami Sivadasananda: meditation and mental health
Sunday, November 20
12:00 h Asana workshop: Elixir for the nervous system
12:00 h-workshop for teachers: the next step in the teaching of pranayama
14:00 h vegetarian food
15:00 h lecture: the physical benefits of the asanas and pranayama
17:00 h kind of yoga: Asanas and pranayama to improve the digestive system
19:00 h Satsang with Swami Sivadasananda: practical health: simple living and high thinking
Suggested donation. €30 per day. Including the activities of the day and vegetarian food. Possibility of simple accommodation in the Center for teachers from outside Madrid. Call us to reserve 91 361 51 50
More information: http://www.sivananda.es/eventos/festival-yoga-conciencia