Vegetarian recipes / Mutabal
We share great and sanisimas recipes blog 'Eat to live'. Type and kitchen Gauri, Professor of vegetarian cuisine of the Sivananda Centre of Madrid and the affiliated Centre Sivananda Vedanta of Granada.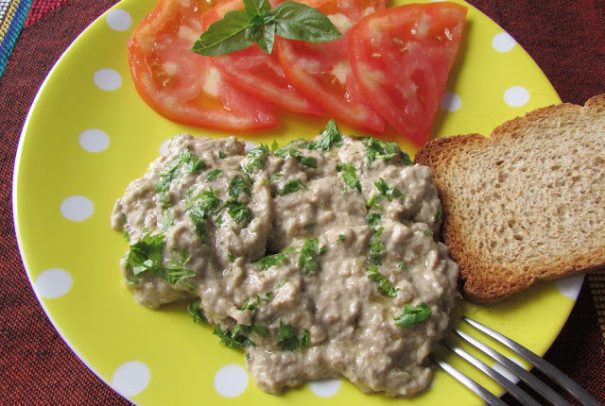 Mutabal is a recipe from the Syrian cuisine that I learned many years ago from a friend of that country. It differs from baba ganoush in which the mutabal carries yogurt (for vegans can use soy). We must take advantage of the eggplants, which are at their best.
Ingredients:
2 medium eggplants
2 tablespoons tahini
3 tablespoons plain yogurt
The juice of ½ lemon
½ teaspoon grated fresh ginger (very fine)
Salt
Extra Virgin olive oil
Preparation:
Roasting Eggplant on a grill to medium high heat, for about 30 minutes, turning, each so much, so that it is evenly roast on all sides.
Cool slightly, remove the skin and crush the pulp with a fork to form a puree. In a bowl whisk together the Tahini with lemon juice and a couple of tablespoons of water, add the yogurt and continue beating until blended all the ingredients.
Add this mixture to the pulp of Eggplant, along with ginger and salt. Mix all ingredients, let cool.
Serve decorated with parsley and Evoo (extra-virgin olive oil).
More recipes: http://comemosparavivir.blogspot.com
Yoga Sivananda Vedanta Granada-afiliado. T 660288571