Return to the root
Less than a week to leave the India and after 14 years dedicated to the study, practice and teaching of yoga, I venture to say a couple of things and I also give the timbers and virtual nails so you go getting the cross upon arrival. Writes Sergio Martinez Pose.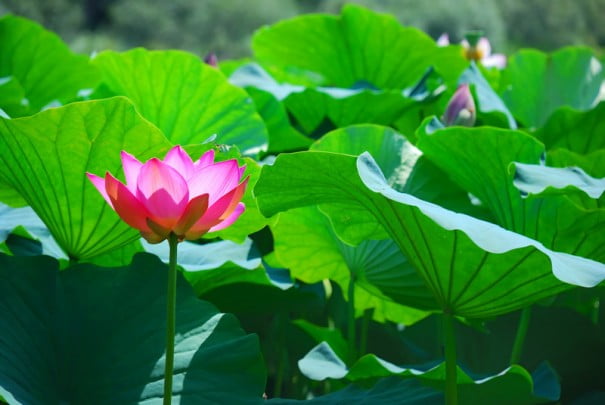 Never of takes them I've seen an oriental discipline which has altered so much and that is denominated in as many different ways as Yoga. Placed for example, Tai Chi or Karate, or any other you can think and tell me how many different names exist in the same discipline, less is not to describe its founder and, therefore, to the lineage to which it belongs. Not perhaps have heard of the acrokarate, or the hot tai chi, and I say air Judo?
Why we we let ourselves doing this, if not by the absolute feeling of superiority and the lack of respect that we have in the West to the rest of the cultures? The thing is fix if, instead of adding the tagline, we give you another name and took it from "yoga". But no, that do yoga have the flip! The Mercantile and capitalist spirit is the sixth Yama...
Almost all of these modalities have been born in the United States (or States yogic, that we could begin to call them, translating to terminology which plays today); those who purport to be leaders and saviours of the planet in every film that comes from its shores. Perhaps within a few centuries even in the history books comes writing that yoga was born in the United States.
We are going to another little thing!
I think that never or almost never, I've heard my teacher to talk about this or that muscle or fascia, and what tell me D5, L4 or the CR7 vertebra (ah, not!, forgiveness, it has to do with the football). What obsession with Anatomy! Maybe is wrong my dear Acharya, although in all these years on, it has been necessary as a compass and I have not suffered a single injury to physical level, and that, at times, by modesty or culture, it was called hip to everything that is in the middle of the body.
This medical or scientific model has brought as a companion to the "be careful". And caution is usually synonymous with fear. And the latter, is perhaps the biggest problem of mankind, which does not allow us to evolve toward a State of conscience released. But don't get me wrong, that is not to say that they are out there doing anything without rhyme or are.
Yoga practice is and must always be an act of conscience and pure concentration, and consciousness (in his State of stillness and in its Center) would never leave you to do you harm. Consciousness is not moved by fear; the mind in its lower levels, Yes.
And to top it off, or to me joys to me
Titles of yoga teacher? In my naivety I thought that the disciple received the blessing of the master when he was ready, and this had to do with a certain number of hours carried out... what could be rare! Sure that in the future the Samadhi It may also be obtained with 600 hours of training. Hummm! You should better have been silent. Do not give ideas, Sergio!
Perhaps I have spent much time in India, and it is time to wash my brain and another pass through the canyons of the West. Maybe it will be that no!
And, in search of my redemption, term already, apologizing to the heights by having raised today with this critical spirit, but then not I've been able to contain me!, had to take out it of myself!
Tomorrow I will stand in silence and will stay there until you have something to say or they blow me something from there up.
OM shanti... There is peace, which is not the oven buns!
Sergio Martinez Pose. Yoga teacher and psychologist. He created his own system of therapy based on the practice of Yoga Nidra, obtaining good results in therapeutic sessions with different customers.

He started practicing Yoga in his homeland and for two years practiced Ashtanga Vinyasa Yoga, as well as a formation of three years of Integral Yoga in school Soaham of Navarre.

Finally, he found his teacher, Acharya Venkatesha, in Mysore at the end of the year 2002, and continued with him until today. "I am a being blessed by all that I have received from his hand; with the fortune to have been able to practice daily in the years that I've been living in Mysore, with my family".

He teaches regularly in Spain as well as do it in India, both in Mysore during the years lived there, and in an institution founded by the well-known Maestro Sri M, in Andhra Pradesh in the year 2013, as well as in Auroville at the present time. Luca was installed together with his son and his wife Marina in Auroville in August 2014, which continues with the teaching of yoga in addition to work voluntary on an organic farm in the community.

Guide groups of spiritual journey with his project, ViajesOmIndia, since 2006.

omindiayoga@gmail.com
Did you like this article?
Subscribe to our RSS so you don't miss anything