The Antar Mouna meditation Sadhana
Consider a circumstance last in which everything has favored a spontaneous and unexpected peace of mind when we are immersed without knowing how or why a luminous silence, where there is no doubt or conflict, only We are, in a place where words are exhausted and an indescribable quality of "be-gum" is imposed in a forceful way. Writes Marta Espeita left.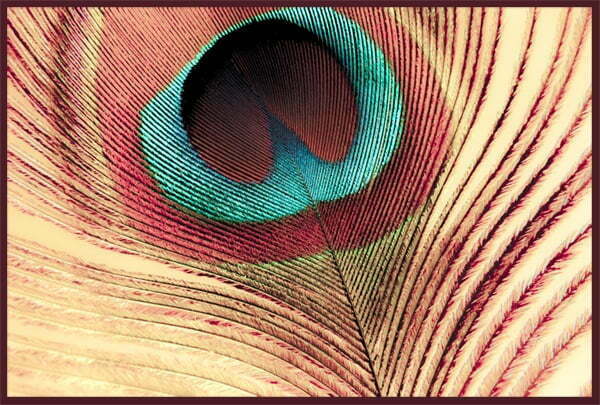 Although meditation may seem rather exotic, magical, complex or little accessible anyway, we think that probably, we already know that State, only that perhaps we have not given him importance, we have not embraced it and sustained over time. And it is not strange, when nothing in our environment has encouraged such a thing. Today we have the opportunity to open up again to this experience leaning on traditions that have been able to recognize its enormous relevance to people's lives.
Meditation can not be taught. Nothing promises a State that occurs when the mind is silent and a consciousness of the special nature presence the moment itself. To meditate there is nothing going on. But try for a few minutes to do anything... We realize how complex this task may be. Paradoxically, for doing nothing, often have to start "doing" something, and this is how they articulate the methods of meditation, by facilitating the establishment of in a extraordinary State of consciousness in which the person in its quality of perceptora access to a space of presence where cease normal mental processes who hold the construct we call "personality" and emerges a new being and being in the world way.
The reality that we perceive is usually composed of a constant mental and physical activity fairly random in nature, which does not cease even for a moment. We perceive a "personal self" which again and again is reaffirmed as identical to itself, with their comings and goings, but always suggesting a continuity that continues to build belief in an identity put in doubt not by chance, by traditions and philosophies meditative.
A closer look reveals surprising phenomena, since only through the temporary dissolution of that "I" and its powers, we access the meditative state, which is not otherwise afford rest in a space where certain activity of mind associated with the ownership of objects and actions, loses relevance, giving way to a State of presence that significantly modifies the processes of perception and cognition, affecting all of our vital experience in an overwhelming way.
What are the obstacles we often find that meditation takes place? Patanjali He quoted in his famous definition of Yoga, to the vrittiwhose etymology suggests a movement circular and self-referential, and comes to refer to the changes or fluctuations of the mind which in its dynamic clouding the clear waters of consciousness. Such whirlwind hide us our true nature, an unknown nature which is pure joy and understanding from a simplicity that overwhelms, and for this reason have suffered, that we always feel unhappy and divided by sheer ignorance of who we are.
The process of self-knowledge can arrange to refocus the mind, to point a direction by which the person practitioner has the opportunity to explore their inner world, unravel the veiled personality information, know their involvement in the mode to interact with the environment, to learn to see with clarity, and since the establishment of that clarity, understanding, - not only the nature of that with which we usually identify but, what is more relevant, and pointed to where all the science of meditation- , the background where this occurs. In this walk in the path of meditation, the world of names and forms is to finally succumb to the absoluteness of the bare existence.
This is the dynamic of the Antar Mouna meditation methoddesigned by Swami Satyananda Saraswatione of the most prolific contemporary Yoga Masters, who knew how to rescue and to adapt the traditional technique Nyasa so well known and practiced technique of Yoga Nidra we know today, and transmitter of a rich tradition that combines Yoga, Tantra and Vedanta.
Antar Mouna method working progressively through six stages in which we delve on more subtle levels of perception. As we are cleaning up conflicting content mind, not only we are entering a great dynamic to therapeutic psychologically, but that we are paving the way for the achievement of the meditative state)dhyana), in which the meditator through an integration process that affects the whole of being, recognizes himself as a source of creativity, serenity and joy.
In Aushadhi we offer once again the opportunity to embrace a sadhana (regular practice) of Antar Mouna, learn useful tools to facilitate and enhance our practice, to inspire us in the discourse of the Yoga tradition, welcoming contributions from Neuroscience that will help us in understanding the phenomenon meditative from different areas and will have the support and the irreplaceable force that brings the Sangha, Group of people practitioners involved in the same process of personal evolution.
Issues of will be addressed in the Antar Mouna meditation course-Sadhana
Theory and practice of the method of meditation Antar Mouna.
Speech of the tradition: the Ashtanga Yoga of Patanjali.
* Antique and persistence of the practice of meditation. Historical background.
* Meditation in and beyond the session: Formal and informal practice.
* Psycho-biology of meditation.
* Phenomenology of meditation.
* Theory and practice of Pranayama breathing techniques.
* Theory and practice of Asana or posture of Hatha Yoga.
Who is this course
In this course we have prepared special sessions for all those wishing to experience or not into Yoga, learn a deep and effective practice or deepen your own personal practice as well as Yoga teachers and aspiring teachers. However, it is highly recommended to have been initiated in the practice of Yoga or meditation in any of their tracks.
Advanced yoga or music knowledgewhich means to develop a personal practice daily, following the indications during the sessions, which are given all the necessary explanations and clarification of doubts, next to the own guided sessions that serve as reference.
An extensive orientation will be held a morning of Sunday or Saturday per month but the rest of the time the practitioner will have to practice being your own guide, which embodies the spirit of "learn to recognize our inner master" Yoga.
You can ask yourself the following questions:
-If you're willing @ to commit with you mism @ and adopt the discipline of practicing regularly from 20 minutes to 1 hour.
-If you're willing @ to attend all sessions of the course, taking care to not miss any of them not to lose the essential training for a correct practice.
-If you're willing @ to consider the immersion in this course as a step further on your path of personal evolution.
If it is so, you hope.
Where: Aushadhi School of Yoga. Paseo de las Delicias 47-51 (pedestrian passage) Madrid (underground Palos de la Frontera, Renfe Atocha and delights.
Opening hours: A Sunday or Saturday a month, from 10:00 to 13:30.
Dates: 10 January, Sunday, February 7, Sunday, March 6, Sunday, April 10, Saturday, may 7 and Sunday, June 5, 2016.
Contribution: €210 (for active members or that they have left the Association less than a year ago.); €230 (for new members or that they have left the Association more than one year ago).
More information and reservations: contacto@aushadhiyoga.com Tels: 91 539 16 69 and 615 98 63 39; www.aushadhiyoga.com
Professor

Marta Espeita left It starts in Yoga in 2004. Since it is formed with masters of the tradition of Yoga Integral of Swami Satyananda (SW. Digambar, SW. Nishchalananda, SW. Gyandharma, Swi. Radhananda) in numerous seminars and retreats. It also explores other visions and relevant schools, especially in the work with the body (Iyengar, Pattabhi Jois, Leslie Kaminoff, John Friend, Godfrey Devereux, Gustavo Ponce, Feldenkrais), as well as the secularized version of well known Buddhist meditation as Mindfulness.

Currently carried out his thesis in the program of doctorate of Sciences of religions at the University Institute of Sciences of the religions of the Complutense University of Madrid, where research on history, art and thought in Hinduism and in Buddhism and on the East-West intercultural dialogue. We are interested in and follow investigations and discoveries that address newly born contemplative neuroscience.