Principles of Bhakti Yoga and Jnana Yoga
Hay cuatro sendas principales en el yoga:
Karma Yoga
, Bhakti Yoga, Jñana Yoga y Raja Yoga. Cada una se ajusta a un temperamento o a una aproximación diferente a la vida. Todas conducen, en última instancia, al mismo destino: la unión con Brahman o el Absoluto. Y las lecciones de cada una deben de ser integradas si se desea lograr verdadera sabiduría. Hoy veremos el Bhakti y Jñana Yoga. Es un texto de Centro Sivananda de Madrid.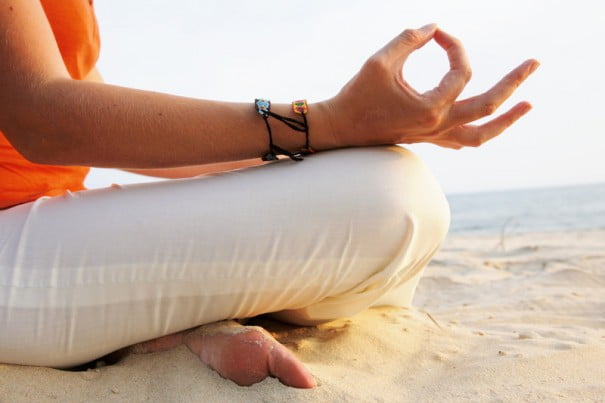 Bhakti Yoga, la Senda de la Devoción o del Amor Divino
Este camino le atrae especialmente a las personas de naturaleza emocional. Al Bhakti yogui lo motiva básicamente el poder del amor y ve a Dios como la personificación del amor.
El Bhakti yogui se somete a lo divino mediante la oración, la adoración y los rituales. Canaliza así sus emociones y las transforma en love incondicional o devotion. El canto de alabanzas al Absoluto es una parte fundamental del Bhakti Yoga.
Jñana Yoga, el Yoga del Conocimiento o Sabiduría
Este es el camino más difícil; requiere una fuerza de voluntad y un intelecto poderosos. Tomando como base la filosofía Vedanta, el Jñana yogui utiliza su mente para indagar sobre su propia naturaleza. El espacio que está dentro de un vaso y el que está fuera de él los percibimos como si fueran diferentes. De la misma manera pensamos que estamos separados del Absoluto. El Jñana Yoga le permite al devoto romper el vaso y así llegar a sentir directamente su unidad con lo Divino. Los velos de la ignorancia desaparecen.
Antes de comenzar a practicar Jñana Yoga, el aspirante debe haber integrado lo aprendido en los otros caminos del yoga, ya que sin abnegación y amor a Dios, sin un cuerpo y una mente fuertes, la búsqueda de la realización del Ser puede transformarse en mera especulación vana.