Thoughts of Swami Vishnudevananda: You are Bliss, Ananda
"The health is the wealth, the peace mental is the happiness, the Yoga shows the way". The Mission of Swami Vishnudevananda was to spread the name of his teacher, Swami Sivananda Yoga. It is a collaboration of the Centre de Yoga Sivananda de Madrid.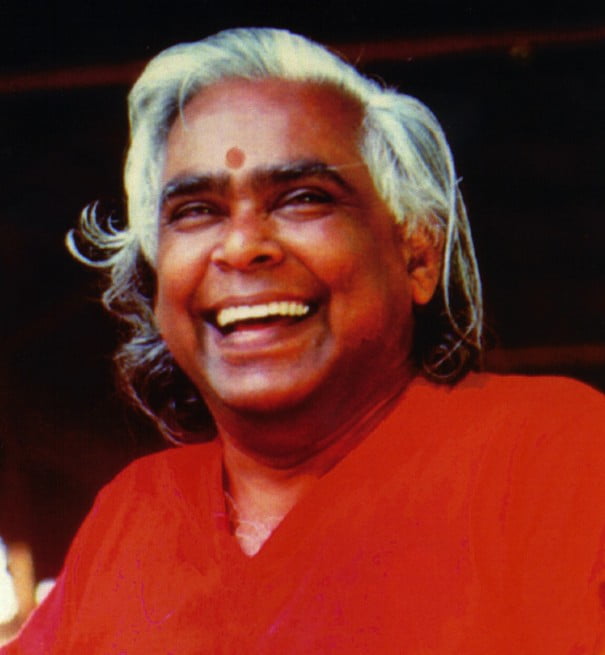 Swami Vishnudevananda founded the international centers of Sivananda Yoga in 1957 and established the 'True World Order' institution, which promotes universal peace. Overcome internal and external constraints was the message of their numerous peace missions.
You are Bliss, Ananda
A mantra It's a sound that produces a form.
As at the beginning we are not able to reach the transcendental level of sound,
We use the bottom form,
the way gross of the sound,
the language oral.
Now, if you take a syllable, as 'Ram'
and repeat it orally or even mentally
"Ram,
RAM,
RAM,
RAM,
"Ram..."
soon you will lead up to the level telepathic
where you see the shape of the Supreme being
According to your mental image.
When you say 'Ram' is there a specific way
and thus be manifested telepathic level.
Soon you fusionarás with that form.
Then the meditation to reach a level
that can not distinguish between the name and form.
These unified at that level,
the transcendental level,
positive and pure State.
All activity ceases;
At that level not there is past,
present,
or future.
You lose the identity individual.
The individual ego,
"I am the person or which" disappears.
You are part of that wave
and that wave is it such, ananda.
You're told.
You can not say "I am enjoying Bliss"
because there is no longer anyone who says so.
You're the same happiness,
you're existence and are immortal.
There is no time or space;
you're one with the Supreme being, the Supreme God.
Book Upadesa. Teachings of Swami Vishnudevananda. Available in the Centre International Sivananda Yoga Vedanta in Madrid.
Information provided by the Centre international de Yoga Sivananda Vedanta of Madrid
Tel.: 913615150
www.sivananda.org/madrid
On Facebook centro.yoga.sivananda.madrid
On Twitter @yoga_sivananda