How to move forward in the physical practice of yoga
My experience in the field of physical yoga, as monitor activities in specialized centres and gyms and training courses that I teach in Spain and now in Nicaragua, I have seen that we still treat the physical part of yoga (the form Hatha) with an excess of zeal that sometimes puts us well below the level of other countries, where the physical work is very commendable. Writes Victor M. Flores.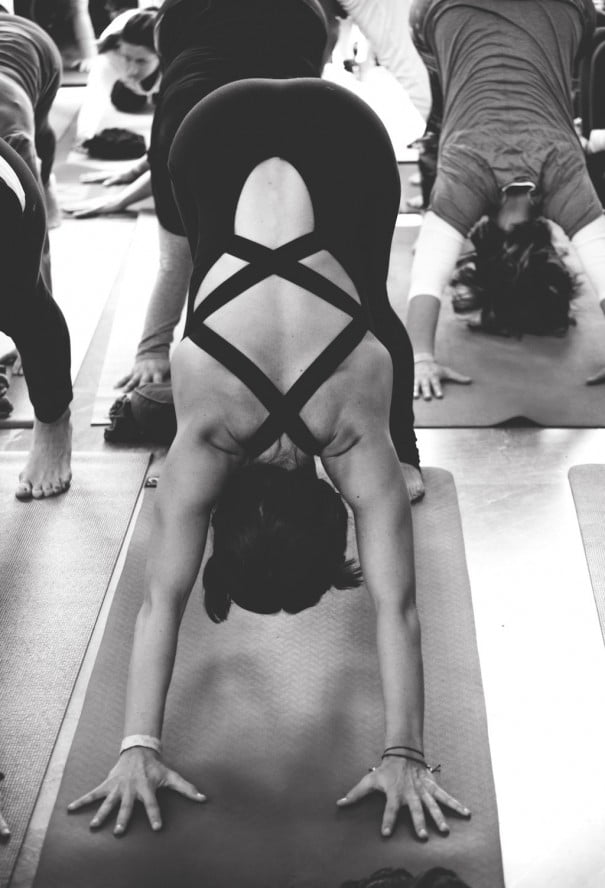 Yoga is a very large, a huge field and perhaps many schools despise practices more vital or risky considering it a sort of gymnastic against other more passive stages of meditation physically. It is a big mistake, because the Hatha He doesn't have to be an aspect of meditation, that uses the physical body as a form of expression of the mind, the great dual enemiga-amiga.
We say that our body is a temple which must be kept clean. And it is true, but a not only Temple is a place of worship, but is a cult in itself. I.e., what I propose is to resume, out all prejudice, the idea of body worship, idea that draws directly from the same roots of Tantra as well-thumbed.
There are many people that holds great prejudices about yoga, and part of these prejudices comes not from television, but of the same community of yoga practitioners. Today there are still outdated patterns that make that yoga is seen by many in a distorted way, giving the sensation of the practitioner of yoga is little more than a ruminant animal indifferent to the stallholder noise of life and who speaks in diminutive light and love.
People want changes in their lives but sometimes patterns that nearby are very exotic, mystical, inaccessible and little practical! Many we become showcases of our creed, playing a role, sometimes even doing a parody. We stayed on the surface, but not in spirit. It seems that we can only open mouth to say things transcendent and loaded with meaning. And life is also joy, play, flirtation.
The physical work reports many bonuses, and not only at the level of health. It should not be underestimated. But sometimes the advance in the Hatha It's like the long March of a wounded elephant. I have tried to summarize some ideas which may serve as a guide for some reasons why the asanas become unavailable:
Low intensity. Accountability before the difficulty of contortion, or the preconceived idea of the pain that produced certain stretching does a disservice to our sadhana. The face has to remain relaxed while working the rest of the body, in which we have derived, conveniently, strength and intensity required uniformly. The goal is to find comfort in the position, by very complicated as it may seem. It is vital to recognize what are the synergies and antisinergias of our muscles. Remember that it is not the muscle what we seek to stretch, but we seek the loan fascialwhich is very different.
Lack of variety. Change your sadhana. Improvises. Many teachers are accommodated in a few asanas either by ignorance or by its own inability (in positions on the head or the same Lotus is very remarkable poverty). Yoga is continuous creation, is an exercise in imagination combined with precision and body expression. You can not expect changes if your practice is routine. A Asana It is not a Asana, It is a process.
Lack of awareness. Concentration is essential. Distracted by our colleagues, become competitive or drift in a diffuse practice flirting. Does that leave then if it arises. In the same way, if we allow the mortgage, marital problems, work situations to gain in our class, we are going to prevent the perfect execution of our choreography. Yoga does not seek to change what we are, but to assume what we are.
Power. A proper diet is essential. And remember that it is a fallacy to believe that eating green is healthy. It uses a dietitian. A yoga teacher, is not, necessarily, an expert in power. Remember that we are, until this not be refuted conveniently, omnivores. Try to include vegetables daily and carbohydrates every other day. Take olive oil and foods rich in iron. It takes lots of fruit and drink a minimum of two liters of water daily, with 150 ml for each ½ of physical exercise. Hydrate in the sadhana It is important because muscle is fed oxygen, but also of water.
Erroneous knowledge. Yoga is very precise; you have many ways to get to its realization. Includes his technique, free of all prejudice, breaks the chains of your Guru, discipline and is self-taught while you share with a professional, teacher and your peers your progress... The titles in yoga are nothing, nothing guarantees. Look for schools that offer you knowledge, not prestige.
Destroy the ego. You do not empecines you in the asana that has stalled, or reiteres that you master optimally. You're causing attachments and detachments to derived in frustration. One day the impossible becomes reality and daily life rebelling.
Our body adapts easily and conveniently to training stimuli. To improve we must recolocarnos neurological and physiologically to expand reached borders.
The wide wealth of yoga makes it easy to approach their practice from static, looking for maximum body perfection and mental respite, until the dynamics, looking for a liberating catharsis and coordinated choreographies that make that we appreciate that is beautiful in the volume and length of existence.
It is, therefore, yoga a versatile lover that covers all our needs of absolute form, making it an indispensable tool for the spiritual development of human beings throughout history.
The fact that is not extinguished since its inception, made thirty and five centuries, thus attests.
Victor M. Flores
www.institutodeestudiosdelyoga.com