Sadhana
Dirigir la mirada hacia uno mismo para conocerse, para llegar a saber quién y qué se es, para descubrir la auténtica naturaleza esencial de cada uno. Aquella que es única y singular, al tiempo que es la misma y común para todos. Escribe Emilio J. Gomez.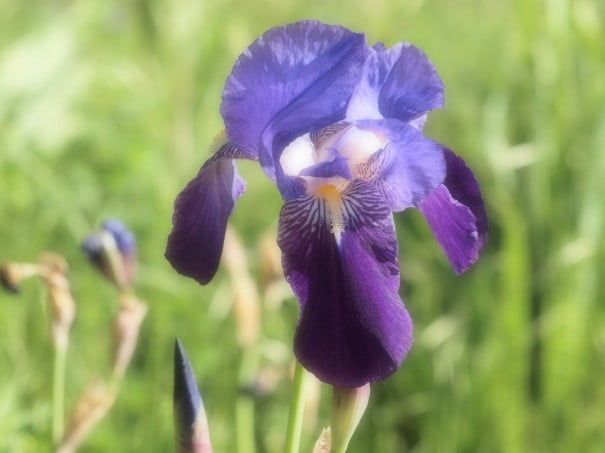 "Who with all his soul seeking truth
He doesn't lose by tortuous roads,
shall direct the light of your inner eyes to itself"
Boethius
Este es el objetivo de la Sadhana: llegar a conocer por vía de experiencia aquello que de real hay en uno. Para ello se hace necesario apartar el velo de lo irreal a través de la luz de la consciencia. A este proceso se le viene a conocer con el nombre de autorrealización.
The term Sadhana means "path", and comes to be a proposal of internal work to make the spiritual path that leads to the realization. It applies to the theory and practice making the sadhaka, spiritual, during a particular time and a particular purpose search engine.
¿Cuál puede ser este fin? No puede ser otro que lograr el milagro de vivir despierto. Despertar la consciencia en primer lugar para conseguir después su acrecentamiento y, por supuesto, su integración en la vida cotidiana.
You tend to think that Sadhana is a teaching addressed to people who already have a certain level of practice, such as professors or advanced practitioners wishing to delve into the yoga. Nothing further from the truth, although well is true that as a result of a deep and committed practice you can get to feel the need to dig deeper into what intuition begins to give clear flashes of what could be the direction to follow.
A través de la Sadhana, el yoga queda plenamente integrado en la vida cotidiana gracias a una práctica progresiva y sistemática donde cuerpo, mente y espíritu quedan armonizados a través de un eje -Sakshi, la consciencia testigo-, desde el cual vivir la vida con la intensidad y plenitud que merece.
Si deseas más información sobre nuestro curso de Sadhana haz click here.
O bien, asistir a la conferencia-presentación que se realizará en la sede de nuestra Asociación de Yoga en la C/. Juliana, 2 – Bajo – Local nº 3 en El Escorial (Madrid) el próximo jueves, 12 de junio a las 19 h.
Emilio J. Gomez

It is the silence inside yoga Association yoga teacher and teaches Hatha & Radja yoga in El Escorial (Madrid).

More information: http://www.silenciointerior.net/