The fruits of forgiveness
Forgiveness can be understood as a spiritual practice, as taught by different teachers and spiritual paths. "Stop feeling resentment against him that you caused the evil". It is necessary to talk about the practice of free forgiveness, unzip our own feelings and find meaning at the worst events of our life. By Koncha pines-Pey for space MIMIND.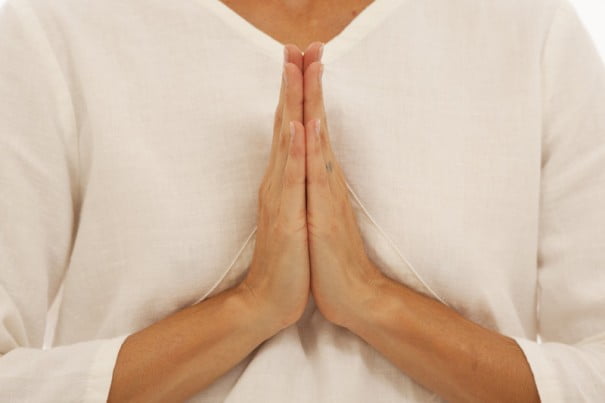 If we practice forgiveness, also nos liberamos de la violencia interna que la ira nos causa, and we do not abandon the search for the right action. In fact, forgive is to enter in the visión clara, It allows us to use the skillful means to achieve a sustainable peace.
But how I forgive the unforgivable?
We practice forgiveness for our own good, so that anger does not catch us, fear or resentment. Resentment, cold fury, we consumed, hardened emotions, reduces our options of answer vital, clouding the trial, closing the heart, moving the attention to those who despise us... and out of oneself. Why live as well?
If someone betrayed you, victory can be yours. Because the practice of forgiveness is an act of generosity that breaks the seemingly endless cycle of hatred in the world.
Buddha He said: "hatred is finished with the hate. Only deep love dispels hate." If we understand and practice the interdependence, it is difficult that we deliberately cause harm to another. If we love only those who love us, what merit is? "But how I love my husband's mistress? How can I forgive you so much damage? ", I asked a patient."
Nadie, ni siquiera Buda, fue cobarde con la injusticia. Por lo tanto, sus enseñanzas se sostienen en alejarse del mal y acercarse al bien. No sufrir y no sostener más dolor en el corazón. Tienes que decidir: ¿con quién vas a compartir la vida y con quién no vas a compartirla? Porque vivir es el valor más profundo, una manera proactiva, brave to live with dignity. This does not mean passively accept betrayals, no mistakes... Everything cannot be accepted, sometimes we have to act against those who harm us, but with a compassionate attitude.
The false promises of the mind
Forgiveness is difficult to obtain, because the need to forgive clouds the mind and causes pain, loss, confusion and distress - especially that-. The natural response of our brain against pain is... kill it and against which caused it. When there is a trauma or a post-traumatic, the answer is to lock ourselves in it. Thus the trauma just kidnapping us, feelings of loss revolve once again in our mind... Why did this to me? We'd like that things were different... but things are as they are.
The sense of loss is aggravating by guilt of the incomprensión, up to believe that "you deserve what you have done". But nobody listens, nobody, deserves to be treated badly. The loss takes you to the brain automatically an Association of guilt and punishment. Or you feel guilty or feel Avenger. The confusion comes from the dramatic trauma that this person has caused in your life. Things were roses... and now they are like? What can you do?
These feelings are natural and genuine, and good practice for Mindfulness they can harmonize. For example, avoid to identify with the feelings that cloud your mind: "You are not your feelings". And go slowly committing you to "not to live in anger" and act to align yourself with your true values.
If the pain and the loss clouded your mind, you can work directly on your mind. Because the difficult emotions are the juice of mindfulness. You do not identify with them, because this negative identification of strategic nature is what is making you lose their lives... and not constructive. It is more reactive than proactive to be so. It is based on having the other to find peace, instead of being with our pain. Revenge is the false promise of peace. "You can not do you pay nothing to anyone, because what was lost is lost", I told my patient.
I have found many examples of how the resentment we damaged, how we come to identify with that person who harmed us, and small or large to be only we crave for revenge, to repair the evil that we caused.
Refusing to forgive
Refusing to forgive leads to harsh forms of darkness. For example, "lowest common denominator", if my child suffers the abandonment of his father, so his father suffers the abandonment of his son. This is one of the roots of the escalation of conflict, causing a downward spiral: everybody loses.
Also it is the darkness that results from using hate or anger as a substitute emotion of what was lost... and when it ends, at the end you cope with loss, fear and vulnerability. And finally it is obsesión, because you've been so obsessed that the enemy is you "worst internal ally".
Why you bad things in life happen?
In my work I've done this question many times when I've seen humanitarian disasters, rapes, betrayals... and personally I have also lived them in my flesh. Until I got to the big question: why all this people who are in control don't want forgive? It is possible that people acting badly deliberately has been damaged with a neurological inability to trust, empathize, and love the other, and even that only can relate from lying, betrayal, anger and violence. They are people who have strong privacy problems, suffer... and the challenge is to make them friends of themselves until they continue to create more pain to the world.
Forgive the unforgivable hard long time, it will not be easy. Because when there is a loss and despair, you're not able to clearly see the goodness in this existence, and the tragedy you find it impossible to support. How to understand that one night a murderer enters a House and kill three innocents with cruelty? How to understand it when the Assassin is also someone in the family? It is important not to set the mind on these terrible experiences, do not leave the helplessness you trap. Fixings are an unconscious emotional demands, a cry to life claiming "justice and fairness"; There are already not only rage by what you have done, but a silent cry of "I need love".
Buddha teaches us that all events, pleasant or unpleasant, arise from causes and conditions that are interdependent. As well as good things happen in life to bad people, bad things also happen to good people. Life is uncertain, and impersonal and We must not identify with what happened to the point of incarcerating us for our past actions.
Cuando decides poner fin a la injusticia también te liberas. Piensa un poco en la diferencia entre la rabia y la indignación y la determinación compasiva hacia la acción. La rabia es estrecha y a corto plazo, y la otra es sostenible, clara y firme. Con el perdón viene la acción simpática por la vida, willingness to trust in the world and experiencing the loss so it is. If one has embraced her own story of forgiveness, then one is willing to share her own story and allow others to share theirs a way more constructive... out of anger and rage.
Forgive and be forgiven. That the Bible, and we know very well that we all have to answer with the greed, ignorance, hatred and pain. That is the human condition. It is based on the understanding that the best thing you can do is to know the truth of what happened... And if the truth is denied you, be willing to stay away from the lie, examine and learn about the experience: never again. It is a way to make sure you yourself justice and goodness, and protect you from your enemies.
Meditating on forgiveness
It is possible to practice forgiveness in meditation. Some Buddhist teachers began the practice of loving-kindness: a practice to ask forgiveness from all those who have caused harm, through thought, Word and action. And after that motivation, finally also offer forgiveness to yourself, for what you have done to you. These phrases are repeated a number of times, before moving on to the practice of loving compassion, after having cultivated the intention not to damage and unlock the heart.
Your responsibility is first to you, you are practicing the clarification and purification of intended to be "he says forgiveness, no matter how difficult that is". Many times you will feel anger, rage, fear, pain, you're only, but forgiveness will help you.
When a life has been lost, when they have removed you what more loved, when you have damaged, there is no turning back... You can no longer keep. If you hold yourself to a personal claim, you're lost, because you assume the identity of the victim. If you assume that of executioner, you are also lost. It may seem right, but it is an autoprision. It is the mustard seed of the Sutta, in which a woman who cries asked Buddha to return his son. The Buddha tells him to go around the city looking for a house where the death has not been known. Finally has that all families have known death and is able to accept the huge loss, which is part of life.
When you suffer a loss, you have the right to feel it, even to ask for a repair. But not to revenge, or hatred, because it will not compensate for your pain, and confusion tortured you. From the perspective of the inner life, dislike, hatred and deceit you mortificarán and you will lose your peace. These mental States are not to the wisdom of compassion.
Why claim el perdón como una práctica espiritual, using the processing of events as a way to achieve the psychological well-being.
Deal with the hatred, the betrayal of love, loss... requires a generous heart, and nothing is more difficult. Sometimes it hurts to teach it, because I have my own story, but what is the purpose of a practice if it can not be used in difficult times? Required humildad para rendirse a la vida, to its impermanence. It requires the same amount of courage to say: 'This is the life' and I will give birth again.
La práctica del perdón compasivo es la más potente que puedas imaginar. Muchas personas no quieren perdonar por el temor a que su historia se olvide. Pero el perdón no te hará perder tu historia, la reescribirás sin ese ser que tanto te dañó. El acto horrible nunca se olvidará… una traición o una pérdida siempre estarán ahí. Pero la respuesta es noble, el acto del perdón es tu gloria, and so you honor your life itself. There is no greater legacy.
If my words cause you harm, I apologize. For those of you reading this remember the harm they have caused me, I give you my forgiveness, because it is the only thing I can give them. Nothing else, only forgiveness and a constructive goodbye.