Mudras: Beached Mudra
This is one of the most spiritual mudras that exist, and has applications on the spirit and our psyche. Many gods and Oriental gurus appear on statues and pictures with this position. Also in Christianity we find it in some representations of Jesus or some Saint.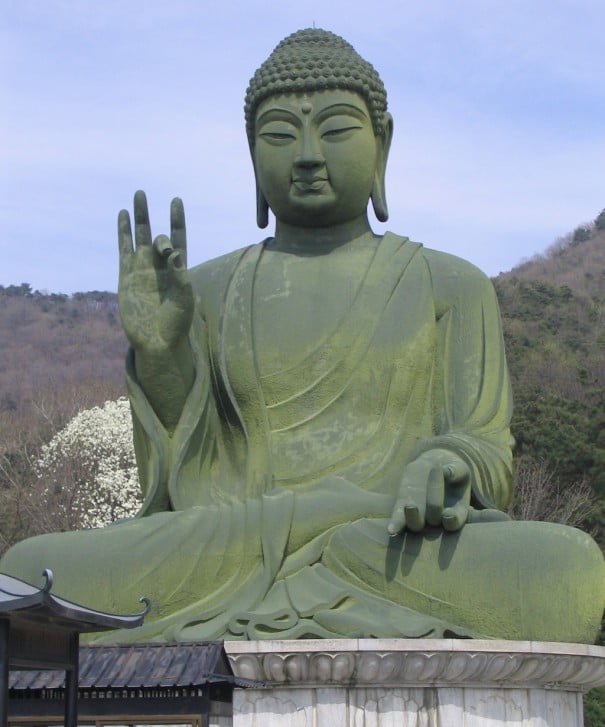 The hand left points downward with the Palm forward.
The right hand resting on the lap or thigh.
This mudra is the favorite gesture of Indian deities and, as its name suggests, represents forgiveness, mercy. In addition, before him the believer's hope of divinity to treat him with generosity and satisfy their desires. Expressed with success: to him that gives, is you give; who forgives receives in abundance.
As for forgiveness, it is also forgiving oneself. Forgive yourself and others is certainly the most difficult can propose you a human being. But also it more wonderful when you get. Who forgives opens the hand, which is then filled with a new wealth, both internally and externally. Perhaps at the beginning go wrong. If is so, asks help to it divine that dwells in your interior.
Now, do not practice the intense work of forgiveness throughout the year, would be too exhausting. Set aside for a moment, in spring or in autumn, when you make a cleansing cure; will fit of wonder.
The expression «take land about something» reveals the essence of forgiveness, and nature, each autumn, shows us how to do it and why. If not will bury them seeds low Earth not will sprout new plants; Therefore, if we don't bury our past, come despite us both that we will get sick, which can even prevent us to develop internally.
Imagine that you have before you an object that belongs to the person with which you are confronted. With each exhalation drives out your feelings negative towards and to the inside of that object. Finally, take it and bury it in a place that has a special meaning for you.
Perhaps later, you visit this place frequently in your imagination and send good thoughts to this person. As nobody that is healthy and be happy you will do damage to them others, which itself it make are obviously which more need of our prayers. You don't have to be a Saint for this, but if practiced from time to time, the truth is that self heals and is perfected.