Yoga Sutras of Patanjali Maharishi 7
Esta es la séptima entrega de los
Yoga Sutras
de Patanjali Maharishi en la versión de Swami Durgananda, directora de los centros Internacionales de Yoga Sivananda Vedanta de Europa. Hoy veremos el Verso 10 y el Verso 11. Es una colaboración del Centro de Yoga Sivananda Vedanta de Madrid.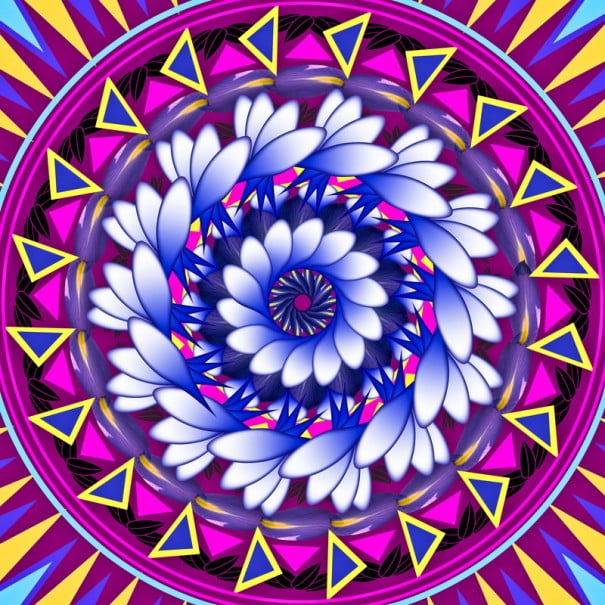 Verso 10

La modificación mental que implica una ausencia de todo tipo de actividad mental se denomina sueño.
¿De qué forma más clara puedes describir el sueño? El sueño es una modificación mental porque aún es una experiencia de la mente, pero hay ausencia de todo tipo de actividad. Soñamos, pero durante el sueño profundo la mente está en blanco. Es un vritti, modificación de la mente, es nuestro vritti favorito, pero no es el samadhi.
Verso 11

La memoria es la retención de las experiencias pasadas.
Mozart podía tocar el piano y componer cuando tenía cuatro años. ¿Cómo era esto posible? Sus habilidades estaban en su memoria, almacenadas en la mente subconsciente, que permanece de una vida a la siguiente. Pero de la misma forma que hay memorias buenas, las hay malas y cuando comienzas a aquietar la mente, el banco de la memoria se hace muy activo.
Cuando se practica yoga durante muchos años, determinados pensamientos que no podías ni imaginar afloran en la mente. Éstos pueden convertirse en una importante prueba en nuestras vidas. De repente un sannyasin, un renunciante, puede desear tener una pareja, bienestar y poder. Este es el poder de la memoria, de smriti, realmente un obstáculo importante. Por ello necesitamos un profesor, alguien que este experimentado en el manejo de esas situaciones. Debemos aceptar un sistema y rendirnos ante una persona con conocimientos. Cualquiera que haya practicado muchos años sabe que cuando smriti se presenta con algo, no te reconoces a ti mismo. Es como encontrar una piedra oscura y mate y cuando la pulimos nos damos cuenta que es un brillante. A medida que abrillantamos la mente, la memoria y el ego comienzan a aparecer. Primero debemos tomar conciencia de este proceso y luego, con cuidado, no identificarnos con lo que aparezca, porque el Ser Real es el atman que hay en su interior.
Swami Durgananda

It was initiated and trained in the techniques of yoga by Sri Swami Vishnudevananda (1927-1993), founder of the International Sivananda Yoga Vedanta ashrams and centers. As one of his closest disciples, accompanied him on many journeys both East and West.

Following the instruction of his master, Swami Durgananda established them centers of Yoga Sivananda Vedanta in Europe. Swami Vishnudevananda guided it personally in the yoga teacher training and with the title of "Yoga Acharya" named her as one of his successors. With intuition you deep, Swami Durgananda Guide to many people in the inner way and teaches meditation, yoga, nutrition, positive thinking, mythology and oriental philosophy psychology.

The Sutras Patanjali's are a complete manual for the investigation and control of our own thoughts. A classical writing and a guide to holistic physical, mental, and spiritual aspects of meditation.

The practical and dynamic reviews of Swami Durgananda the Raja Yoga Sutras are the result of the inspiration of the great Sri Swami Sivananda and Swami Vishnudevananda Sri Yogis with his intense personal practice and experience in teaching for 40 years.
Collaboration of the Centro international de Yoga Sivananda Vedanta de Madrid
Tel. 00 34 913 615 150
https://www.facebook.com/yoga.sivananda.madrid
https://twitter.com/yoga_sivananda

Did you like this article?
Subscribe to our RSS so you don't miss anything