Yoga, sea and inspiration in Formentera
From Tuesday 3 to Saturday, September 7, enjoy five days of sadhana, yoga and sea in the magical island of Formentera, with teachers of Vinyasa yoga Emma Gràcia and Maite Garbizu.
For those who live in cities, connect with nature is a fairly complicated to accomplish task. Now we have a very special occasion to enjoy a place full of magic genuine in one of the most beautiful islands of the world: Formentera.
Formentera is one of those sites full of energy conducive to healing, to the development of intuition and the search for self, that we are actually... To devote hours to our daily practice there is a wonderful opportunity, because our sadhana in that environment connected naturally with the heart and brings us to share what we have experienced, what we found and what we seek, with practitioners who feel this call.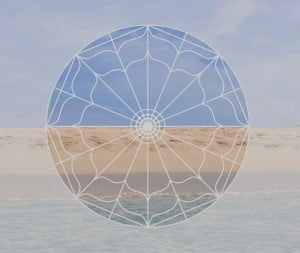 We suggest you five days of sadhana inspired by the devotional practice daily and honest. Each day we will rise early in the morning. With the mind calm, at that point where the thoughts still not have settled, delving on the vibration of the song to open us to conscious breathing and, little by little, the positions. We will practice stretching, sun salutations, asanas to develop strength, flexibility, attention, delivery, patience, laughter, and cooperation.
Guided by precise and devout settings of Maite Garbizu and Emma grace, We will pass progressively physical practice to self-observation, up relaxation of every part of the body to lose awareness of this, a State in which meditation will be more affordable for everyone.
As well, more open to the understanding of ourselves, in the inner silence, attentive to the present in the observation, emerging natural happiness, well-being, and healing.
When: from 3 to 7 September.
The place: The intensive will take place in the town of San Francisco de Formentera in a beautiful room with hardwood floors and large windows, within the Antoni Blanc Sports Centre.
Price: €150 per person (discounts for residents), that includes all kinds of yoga. Possibility of release for 35 €/ session class. Lodging, plane tickets and meals are not included.
Information and reservation: yogaymar@yahoo.com
More about teachers

Emma grace: Yoga began to be an integral part of his life right after its first classes in the years 2000. Since 2004 he teaches to daily broadcasting his love and commitment to this ancient practice.

Maite Garbizu: Daily practice gives meaning to everything we do. He gives classes in Barcelona since 2008, incorporating the certainty of alignment in search of meditative attention to the dynamism of the Vinyasa.