Eat consciously / principles (2)
The conscious kitchen in the East is formally practiced by Buddhist meditators. It is mainly a vegetarian diet, in order to keep with the general precept of ahimsa (non-violence). Also Buddhist parts of ancient India and many Hindus follow the precept of ahimsa. By Karma Yeshe Drolma for space MIMIND.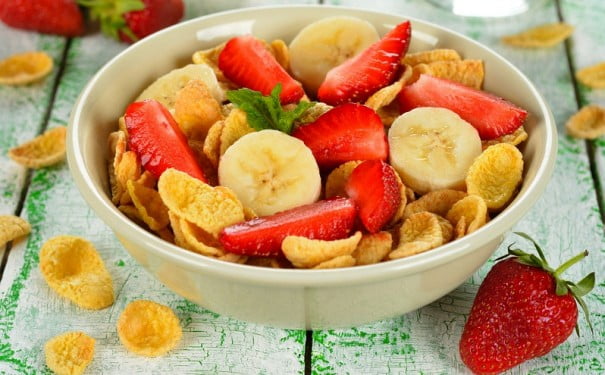 Vegetarian cuisine is known as zhaicai (Buddhist meal) in China, Hong Kong, Malaysia, Singapore and Taiwan; in Viet Nam shojin ryori (kitchen devotion) and in Japan (Temple meal).
The conscious kitchen is much inspired by the East Asian Buddhist; vegetarian cuisine differs from the West in one aspect: avoids killing plants. The Vinaya (Buddhist rule set) for monks, nuns and laity prohibits damage to all living things, including plants. Therefore, it is strictly forbidden to kill root vegetables (such as potatoes, carrots or onion). On the other hand, vegetables such as beans or fruits are used.
Some take much beyond practice and avoid the consumption of plants of strong odor such as leeks, garlic, etc. Refer to the five vegetables that smell sour and strong and the five species that excite the senses. At present, the practice leads to avoid onion, cilantro, garlic and spicy foods.
Buddhist vegetarian chefs have become very creative in imitation of the preparation of meat with wheat gluten, also known as seitan or "wheat meat", soy (tofu or tempeh), agar, and other plants. Some of his recipes are the most ancient and refined, analagas to the meat. Soy and wheat gluten are very versatile materials, since they can be manufactured in various shapes and textures and absorb the aromas.
Some of the best chefs are in the monasteries which serve wu hun and mock meat; they cook the dishes for the monks including those of visitors.
In the monasteries the breakfast is frugal: a soup of rice White, a sour plum red pickled, slices of radishes in white vinegar and a tablespoon of black sesame seeds mixed with salt. With the monks, I learned how to serve dishes with chopsticks. We sang the Sutra of grace when we served the food and put your hands together at eye level, with a deep bow to the food. At the end of the meal we limpiábamos the bowls of tea with hot water and kept everything on your website. This simple breakfast carries, including practice, an hour and a half from start to finish.
Learn the Shojin Riori (Temple meal) in Viet Nam You can take a year and a half for a Westerner who want to understand both the practical and philosophical elements as culinary.
Every meal starts reciting the prayer of five verses, is where thanks to the food and all the humans who have participated in its elaboration; not only cooks, but also farmers, distributors, manufacturers of utensils and up to the cashier of the supermarket that sold us the rice. Food must be accepted in order to sustain the body and soul, in order to reach enlightenment.
In the conscious kitchen of Viet Nam, There are three spirits Ki Shin ("joyful spirit"). It emphasizes the kitchen with joy and gratitude for receiving the task. ROU shin ("old spirit") instructs cooks to think people are going to eat and to make food tasty and easy to handle. Tai Shin ("big heart") asks chefs to approach the task with a pure and clear mind.
Principles of conscious eating
-Be present deliberately, without judging what you eat or the fact of eating.
-The mindfulness in eating covers both internal and external environments.
-Is to be aware of what is present in the mind, emotions and physically in each moment.
-With the practice of care in eating is grown the possibility of freeing himself from the reaction of addictive patterns, bad habits in thinking...
-It promotes balance, conscious choice, deep wisdom and acceptance of what to eat and what is not to eat.
Eating consciously is:
Let yourself become aware of the positive and the care of opportunities that are available through the food preparation and consumption of the same, respetanto own things inside wisdom.

Select what you eat in a quiet way and feed your body using all your senses, exploring, tasting and tasting.

Recognize your answers to food (likes, dislikes or neutral) without judging you.

Learn to be aware of physical hunger and signals of satiety that your body issues to guide you in the decision to begin to eat and stop eating.
Someone eating consciously is:
The one who recognizes that there is no right or wrong way of eating, but varying degrees of awareness of the experience of the food.

You agree that their experiences of eating are unique.

It is a person who directs his consciousness to all aspects of food, moment-to-moment by choice.

He is a person that reflects on the effects caused by eating without thinking.

It comes to be aware of the interconnectedness of the Earth, living things and cultural practices as well as the direct impact between a food and a living system.
Karma Yeshe Drolma It is an meditadora Yogi.
Mental calm teaches Yoga and "Eat consciously". www.estudioscontemplativos.com