Asana / camel posture, Ustrasana
Ustra means "camel" in Sanskrit. Practise this asana regularly will relieve the stiffness of the back, shoulders and ankles. The book we continue to explain its realization The method, Ramiro Street (Martínez Roca). Run: Maria Ovando, Professor of the international school of Yoga. Photos: Thor Castro.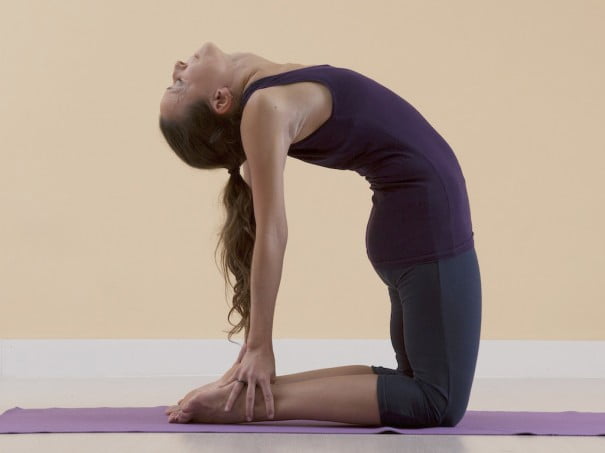 1 stand on his knees but well erect trunk and along the arms.
2 it is firmly the hands in the lumbar region (or hips) and bows the trunk back everything you, supporting you in your hands.
3 drop arms and supports the hands on the heels, with her head back. It is better if the arms are stretched. Your legs may be slightly separated.
Concentration
In the lumbar region.
Time
20 to 40 seconds. It runs two or three times.
Effects
It exerts a profound massage over the kidney area, improving the functioning of the kidneys.

He stretched vigorously all the anterior muscles of the body.

It revitalises and invigorates the muscles of the neck.

All the muscles of the thoracic stretches and strengthens them.

Improve the rotation of the shoulders.

He improves the circulatory system.

It prevents against lumbago, but people with a tendency to the same should be very careful.
Did you like this article?
Subscribe to our RSS so you don't miss anything