Two stories of love of Ramiro Calle
We offer two stories more beautiful of the careful selection of Oriental tales collected by Ramiro Street in this new book: My best love stories (Publishing Kailas).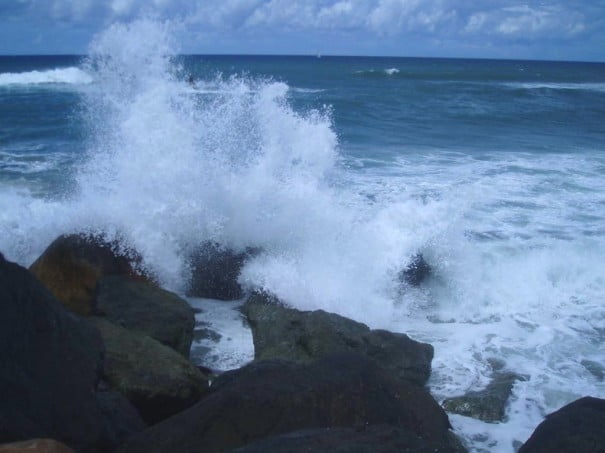 These stories through the path of the most selfless love, unconditional love and earthly love more mystical tales which since time immemorial have been narrated from master to disciple.
The pain of separation
It was a spiritual seeker who had lost confidence in teaching and in itself. For years he had aspired to merge with the mind only, but their motivation and their faith had been weakened.
He had stopped meditating and it was delivered to a hollow life and meaningless, lost in all sorts of trivia. It had placed with the passage of years, back to itself and the reality. But he was not happy. It was yours, spiritually, a life of gloom. Could ever recover the longing for inner freedom?
At the height of sadness, some evening sat on the beach. He noted the dark sea, and the waves beating water endlessly and engendering a layer of foam.
-I'm sorry, so desolate, so lost! -complained aloud.
And their surprise faith capitalized when Ocean replied:
-Also I am very sad. My dark blue is mourning, because I feel like dead to me sorted unique mind. My anger and my boil are the rage I feel for that separation. She is my beloved, I will be in mourning and I will not protest my swell, sometimes even violent, until I join her.
The man was stunned. Purifying tears, from which sprout from the center of the soul, began to slide down his cheeks. Again he felt the desire to complete his evolution and walk toward the timeless. Made with head a penchant as a sign of appreciation and respect for the ocean and is lost in the nude and beautiful beach extension.
Friends and the singer
They were two inseparable friends. One day they met a beautiful singer. It was a delicious and fascinating woman. Both friends fell in love with her and were you happy days at his side. It took months of a full and satisfactory relationship with the singer. All three were very happy, but one day she informed them that she had to leave, because they had been offered a contract to sing in another country. The singer affectionately farewell the two men and left.
Then, one of the friends said:
-I am truly devastated. I can not live without it. I feel terrible and intractable anguish. And you, so what are you?
-Well, very well; calm and even-handed.
-How is it possible? I I'm dying and you are well. You just lose a wonderful woman and you not appalled.
The friend said:
-Reason a few moments with me. Before the fantastic woman in my life, I felt well. She has been like a gift of fate. It came and I enjoyed it, love your body and your soul. While she was here I did not for one moment feel it in the depths of me. But she has split and I come back to be as I was before appeared. Destiny brought her and the destination has been it again. I loved her without clinging.
Calle Ramiro. My best love stories. Kailas