How to teach mindfulness to children and adolescents
How can be applied to the education of children and adolescents (mindfulness) mindfulness and multiple intelligences (visible thinking)?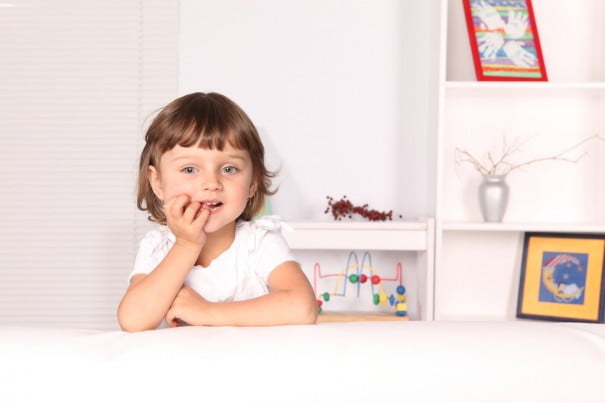 Multiple intelligences (MI) and Mindfulness (MIND) are two terms that reflected the need to pay attention to all areas of everyday life; here and now, with kindness and curiosity. Multiple intelligences is the ability that has our mind to be able to express themselves in different areas. But to be able to express themselves is needed first to be attentive, be calm.
One of the ironies of modern education is that we ask the children and students to "Watch" dozens of times a day, but we never teach them how to do it. The child comes to associate "be aware" with "be still"... and what happens if you can not stand still? Would that not be attentive? The practice of MIMIND teaches them how to be attentive and what are the different ways that has his mind to do so, according to the natures of their intelligences.
A human being has unique capabilities "being attentive" internally and externally (separately or simultaneously). We can be aware of breathing, body, emotions, to taste, to sound, to the impulses, actions, its effects on the environment. This ability to be attentive is a human and natural ability.
Stressed children
As a parent or educator, you know that many children and adolescents are stressed. Many because they have to live in crisis environments, have lost the harmony that had, they are saturated with information by the media, have a heavy dependence on the technology, they have to manage many machines, times... For others the stress "it comes out", a stressful environment. The most affected are those who are living in homes that survive with precarious conditions even traumatically.
We know that a student who has been in any of the above situations will inhibit their learning skills, and the emphasis that would have to give the academic value of the school passed into the background. It has no capabilities social or emotional balance - good intrapersonal intelligence - and technically fails.
Many come to us diagnosed with depression, anxiety, add, feeding disorders, addictions, self-destructive behaviors, or "no diagnosis". Children can benefit greatly from learning focus the attention of the mind to be less reactive and more compassionate with yourself and with others.
The power of "mirror neurons" has been well documented by science: learn by empathy. The ability to pay attention to a creature also depends on the "reactive" which means the compassionate thing that arises.
The negative impact of stress in the classrooms every day turns into a neurological process that includes: changes in behavior, lack of control of impulses, inability to plan an action, loss of motivation for the study. Also exert an influence negative in the functions relating to memory, regulating emotions and resilience.
Today, after 30 years researching the impact of the midnfulness and the discovery of Howard Gardner - thinking visible-, we have tools to decrease stress, anxiety, hostility, depression, retrieve the basic functions of learning, compassion, empathy and make visible the thinking in different ways.
How to teach to think?
Parents and teachers should learn more receptivity, self-observation, reflexivity, and thus teach pupils, adapting it to the age level and the educational environment. From our experience, we will work on:
Practice formal meditation. The attention focused on the inside can help improve self-awareness or tame anxiety. The aim is to teach the children to pay attention to their minds and their bodies with curiosity and compassion out of the prison of emotion, thought or feeling.
Pay attention to the breath and the body, moving us to observe the thoughts and emotions, is a transformative process. When we are awake to the thoughts, senses, we can choose what attitude, to conduct want to adopt, and, above all, what we are creating in our lives. MIMIND is much more than observe the breathing or do a few simple exercises; It has the power and the beauty of making visible the most beautiful areas of our mind.
Contact

Koncha pines - Pey, PhD

Compasionate Therapy, mindfulness and multiple intelligences centers